 Posts

771

Joined

Last visited

Days Won

11

Feedback

0%
Miscellaneous
Handgun Carry Permit
Law Enforcement
Military
NRA
Recent Profile Visitors
The recent visitors block is disabled and is not being shown to other users.
pop pop's Achievements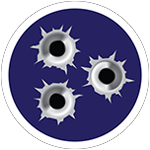 Established Contributor (3/5)
I remember when the State closed Central State Mental Facility in Nashville. It took 21 years to settle all the lawsuits connected to so called "Patient Abuse" cases for that facility. The mentally ill are prone to be hard to handle at times. People get hurt. The kinfolks of the mentally Ill could not handle their relatives and sue the state when they go see them and they have injuries because someone tried to control an out-of-control person, and got bruised or injured. Here came the lawsuits. I don't think you will ever see State run mental facilities, like Central State, anywhere in the U S any time soon. Most all of the States mental health system dumped the patients back to their families or out on the streets and closed their facilities back then. Now society must deal with them and not doing a very good job. It's a big problem.

Metro Police Got it right. Kudos Glad the Chief is so open with posting body cams about these matters. The way it should be, IMO. No guessing about this. SAD SAD SAD Prayers for all Edited to add; Could you do this with your chosen carry, if forced too? Hope and pray I never am faced with it. No mouse guns for me. Something to think seriously about.

It would be interesting to know why she passed on the other school, as the Chief stated she decided, "That school had too much security." I would like to know the security that steered the shooter away from attacking that school. Whatever it was it worked in this instance. I believe all our Rutherford County Schools have SROs in them. Edited to add; IMO, good use of taxpayer dollars, SROs in all schools. When are they going to learn entrances need to be hardened to public buildings. For sure where children are inside. Would not cost too much to apply the 3M membranes to the entrance doors and windows. I don't think they can shoot and bust out the glass like this shooter did. the material supposed to keep the glass in tact and not have it shatter. I have double pain storm doors with the 3M plastic between the pains and the company(Larson Security Doors) guarantee no one can break through the glass parts. These doors cost about twice what a normal storm door cost. I paid 400.00, each door, 10 years ago. That 3M material can be applied to inside of glass pains and it strengthens them. I don't think it is bullet proof but would like to see if it would help keep the glass from shattering.

I gave the one I had to a grandson. It had a 6X scope on it. Him and his dad used it deer hunting this past fall along with the Savage 308 w 3X9 Weatherby scope I also gave them. Sighted the Marlin in and said it was on. That price is "outrageous." Edited to add; I have a pistol caliber Henry I paid 850.00 for about 7 years ago. I go with Henry because of price.

The Chief said she left a manifesto. Edited to add; will be releasing camera footage, from entry team, later. They also have church camera system. Don't know if they will release that footage or not.

I purchased a Mdl 19 Gen 5 and have never shot it. Had a good military discount and only paid 450.00 for it. I think they call it the Blue Discount, but I was able to get it because I am a Veteran. I favor the S W M P's over Glocks. I had a 19 Gen 3 and gave it to a granddaughter a few years back. The grip on the 5 fits my hand better but I have never really favored the Glocks. My opinion, a Mdl 17 or 19 if you plan to conceal carry. The 19 goes nicely IWB holster.

Glad your OK. My house is 40 Y O and about 7 years ago I was washing my car and notice I touched the incoming conduit into my splitter box and seen a blue spark shoot to my hand. I called my Son-in-law who works for the local electric department. He came over and said he bet my lugs were loose on my main boxes, 2-200amp boxes. Took the cover off both and for sure they had to be tightened. Evidently we caught this in time because the wires had not heated to the point of damaging either breaker box. Makes me wonder if I need to retighten them now. I haven't noticed any problems. Over time aluminum wire shrinks and that is what my installer put in for the entrance cables from the weather head to the mains in my boxes. Ground was not making good connection and the spark came from that. I had noticed a large drop (dim Lights) when the heat pump kicked on also. You are a lucky man, and your dog is to be praised.

When I was in the 3rd grade my sister came to me on the playground one day. Her knee was bleeding, and the side of her face was scratched. Told me butch Anderson, the school bully, had shoved her down and her face hit the merry-go-round. I found Butch, he was larger than I, and busted his nose as hard as I could. He never bothered us again. If my grandson does that now, he will be removed from public school, and sent to a school for troublemakers, with NO exceptions. They don't tolerate fighting in public schools any longer, even if it is off school property and just off school buses. Edited to add; My grandson is in the 8th grade.

I have had my card number used in California, New York, and England on three different occasions. The California chargers got over 4,000.00 in appliances. Card company refunded every time. I don't use debit card any longer, only credit card. I call and give them my itinerary when we travel now. One time we were on the road and the card was canceled. We always try and take some cash with us now. Every time this happened it really bothered me.

Job looks good. I am a fan of good textured grips. I like my S/W MP's and Glock Gen 5. I have medium hands, and need, and enjoy the extra gripping ability brought on by good stippling. Enjoy your piece.

SIL and G-son, they sent me movies yesterday where they went to indoor range and burned 400 rounds of ammo. Had a Glock 19 gen 3, a new max 9 Ruger SIL just purchased last weekend, and a practically new Remington 1911R1. Said nothing burped and all went well. I gave grandson the new 1911 and Glock last year. They had trouble with the 1911 first time they took it out. Told them to clean and lube it good and take it back. They live in Mt Pleasant S Carolina and mom was out of town. Them boys are really getting into hunting, fishing, guns and the outdoors. Grandson has his own boat, 16' flat bottom fiberglass, with a 50 HP Honda motor. Mom's boss gave it to Parker. Said he did not use it any longer. Dad has a 27' sea worthy Carolina fiberglass w/ a 150 HP Yamaha. Doing it together. You gotta love it. They fish Charleston Harbor for the giant RED Fish. Grandson caught a 38-pounder last season. Makes me wish I was young again. Got 5 more visits with Cardiac Rehab for me. Will have finished 36 visits. Looking forward to getting finished. Really sapping my energy, for sure, since I am on a no carb diet. Lost 8 pounds so far and need to loose 40 pounds. Edited to add; grandson is 14 now. Being bullied in school because his ears are large. Wouldn't want to be a kid now.

I like corn bread muffins. My sweetie makes them then we freeze them. Take 2 or 3 out, and warm them then eat'm. Can't beat them.

You guys are serious corn bread eaters. I like it also, but my sweetie makes it. (Mexican style) I am on a low carb diet so cannot eat C B at present. You guys eat it for me. Got to take off 30#. Diabetic!

Took My new reset 22 LR targets out this afternoon and sweetie and I tried them out. Took my 8 shot 3" SW revolver with 3" brl out and it would not knock down the 3 reset targets on the big target. Did aa good job of knocking the new paint off. The revolver did flip the traffic lights out and back, but they are harder to hit from 23'. Swing out targets are about the size of a silver dollar. She shot all my targets with her 2 revolvers, my Ruger Max 9, and my 22LR Revolver. We shot 275 rounds in all. Really like the Ruger. I shot 75 rounds 38Spl practice through my 7 shot Snubby. Did not fire any Self Defense today, just so expensive. I have a hard time burning a lot of 2.00 per round ammo. My wife has a Ruger 5 shot LCR 38Spl she purse carries and a S W model 65 Lady Smith Revolver for her house gun. She does not like pistols, however, is warming up to them. I let her shoot mine when we go out to practice so he will know how to operate them. I make her pick her own ammo and load her own handguns. I had 3 different calibers out today. Had a good day!

My daughter purchased for me 2 Owl nesting boxes for my 75th birthday. Told my wife I would like to have a box last Monday, just in passing, and behold by Saturday I had 2 at my party. One is for Screech Owls who nest together with both male and female in the box. The other is for Great Horned Owls or barn Owls who just the female stays in the box with the young while the male brings food. The directions said to mount them in trees, on to the trunk, and about 10 to 15 feet from the ground. Need to be facing south for warmth. I put the Screech Owl box at 13 feet and the other at 16 feet. Directions said we need to have them out by February, so we are a little late. Any ways, we will see. I have never tried to attract Owls, but we did have 2 Great Horned Owls last spring, but the crows ran them off. I have also had Screech Owls in the past. We just finished putting them up, so we are ready! Bring them on...