Posts

95

Joined

Feedback

100%
Profile Information
Location

Chattanooga Area,Tennessee

Interests

Shooting, shooting and more shooting
Recent Profile Visitors
The recent visitors block is disabled and is not being shown to other users.
Pengnpup's Achievements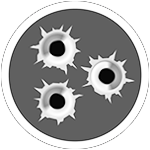 Just Getting Started (2/5)
I have a Marlin Texan which is rare. I shoot the snot out of it. Load, fire and enjoy

Dont laugh but I bought 3 ACE case holsters for 33:00. The IWB for the shield is tuckable and works great. Also bought a tuckable for my 2 in snubbie. They are leather. Not as thick and stiff as sat GALCO but they work great.

Actually you are correct. There are three shops. Daves shooting, Trader Daves and Anthonys armory. :)

Red Bank has 2 new gun shops. Trader Daves (opening Dec15) Located in the old Darr's Shooting location and Anthony's Armory located next to the old Baskin Robbins building.

[quote name="ThePunisher" post="956818" timestamp="1366597513"]Well, I think I see why a republican may not ever be POTUS again by looking at the responses to this topic. If we can nitpick one of our greatest conservative presidents ever, I'm afraid there's no hope for anyone else other than another Libtard commie wishing to destroy America.[/quote took the words right out of my mouth. You are 100% right. Im too am so tired of people picking apart every candidate we have instead of fighting for them to win. Keep it up, go ahead. You are the sam ones who are complaining about the state of things now. I give the libs credit, they rally around their candidate instead of pulling them apart. Keep it up, go ahead. You better get used to the way things are now.

Shelby did say that if you pretend to be something long enough you become it.

Steve is the man!!! Excellent fellow. Buy from him all the time

We are in the fight for our rights. Regardless of how you feel about the nra, they are going to need support to fight this battle. I am a life member and a member of several other second amendment groups. If you are not a member, become one. We really need someone on our side right now.

[quote name='Johnm251' timestamp='1353769721' post='850020'] I just bought (but haven't received) the MVP Predator with 18.5 inch barrel for $490 total cost, free shipping, from Kentucky Gun Company on-line. It has the traditional stock, not the bench rest style, which I may also buy someday. It just seems like a great idea to use AR-15 mags in a bolt rifle, and it looks really good. I want to compare performance to my Mini 14, which also shoots .223 and looks about the same size, although semi-auto of course. [/quote] its a loud little rifle. But man it is accurate

[quote name='TrickyNicky' timestamp='1353217696' post='847494'] Love the idea but curios about the execution. From what I remember there is a "flap" on the bolt that comes down as it opens to facilitate striping a round out of the mag. The only thing I'm worried about is if the "flap" were to break would I need a new bolt or could they fix it up or what? Never seen one in person so maybe it's robust enough not to be an issue? Either way I'm thinking the MVP seems like a great idea for a varmint/zombie get rid of er. [/quote] i don't think you have to worry about it breaking. It is more like a scoop. I have only had the rifle two weeks and put close to 600 rounds through it. Not a single issue

[quote name='DaveTN' timestamp='1353193591' post='847332'] At what range with what glass? I bought one of these a few months ago and haven't even shot it yet. [/quote] 100 then 200 yardswith a 3-9x bushnell banner

This is the second tome i have shot this rifle. Takes ar mags. Consistently shot 3-4 shot groups that you could cover with a quarter. Awesome rifle

Can not get a six month benefactor to work. I have tried several browsers. Nothing works.