Posts

3,409

Joined

Last visited

Days Won

7

Feedback

100%
Profile Information
Location
Gender
Interests
Occupation
Miscellaneous
Handgun Carry Permit
Law Enforcement
Military
NRA
Carry Weapon #1
Carry Weapon #2
Recent Profile Visitors
The recent visitors block is disabled and is not being shown to other users.
Murgatroy's Achievements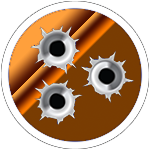 Prolific Contributor (4/5)
I am a Glock guy. I have several, big fan of the them. I carry Gen 3s as part of my EDC. A while back I was on PSA's site and saw the Dagger, and I thought, hell, why not. I bought a complete lower. Swapped the trigger out for a flat tradition trigger and not the hinged S&W style it came with. I built a custom slide for it and loved it. I loved it so much I bought another one, and did the same thing for a matched pair. So I am on a roll, building a Glock is fun. Then Lone Wolf did their Freedom Wolf 80% lowers on sale for like $50. I bought more than a few of them. Unlike the Dagger, or many of the other lowers out there, these can be build completely with aftermarket or factory parts. You don't have to use fancy locking blocks with built in rails or any of that jazz. I have build several from the ground up. My favorite is pretty snazzy with lots of shiny parts. I have no doubt at this point it cost me twice what a stock Glock would have. Many of the 'Clones' out there that have a higher price than a stock Glock of similar size come with all the upgraded features. New spring set, custom trigger pack, cut slide, threaded barrels, changes to the grip angle. You are getting a lot of custom features on the gun. I like building them. I carry my Glocks bone stock, but the clones and aftermarket make for a lot of fun building fancy BBQ guns or range toys.

I love that this is still alive... Not really, but I mean you just kinda have to roll with it.

2-3" with mixed ammo on open sights is great IMO. With a good scope and good ammo I am pretty sure that either of those rifles would shoot sub-MOA.

I do not and never have carried open. I do not want anyone to know that I have a gun on me. Ever. Period. Your feelings may vary. I carry multiple ways. First and foremost I almost always have my Micro Eagle in my front left pocket. If it is cold or I am riding my motorcycle, as I wear a leather vest, I will wear a shoulder holster with a Glock 19 under my left arm with two additional magazines under my right arm. If it warm out and I am just wearing jeans and a shirt, I carry a Glock 19 in the waistband appendix carry with an extra magazine. It took some time to adjust to the fact that I have a gun pointed right at my junk, but honestly I am bummed that I didn't convert to this sooner. It is comfortable, easy to conceal and is rapidly accessible. I use a kydex Desantis Pegasus Pipe Hitter, I had to go look it up real quick so I could edit to add.

There is a difference between an adjustable carbine tube and a rifle tube. You have several options on buffer tubes. Clarifying which is which would help. There are braces that fit adjustable carbine tubes. There are braces that are meant for pistol tubes, which are just friction fit. Honestly speaking, if you are talking about a legit rifle tube, which is separate from the rifle stock, using a spacer for A2 fitment, I would think the diameter would be the same as one of the friction fit tubes.

Late as well. I have a pair of Heritage .22s. One with a convertible cylinder for the WMR. My wife and daughter LOVE shooting them, and I won't lie, I do as well. I also have a Pietta 10(?) shot that is based on a full size that I tend to shoot more, just as it fits my hand better. In the last week or so though, I have decided that I MUST have a Wrangler Birdshead. Unfortunately I haven't been able to find one in stock. Your picture just made my desire worse. Thank you for that. I hope you and your daughter have fun with it, you can not go wrong with a Ruger single action IMO.

I guess I am the odd one out, I have always liked and desired a K.

I have two PSA Dagger frames I have used for custom builds. I can't attest to a full pistol or the internals from PSA. What I do know is that the grip frame is great for a guy that likes a Glock. The lack of full finger grooves is nice. The trigger guard feels good. Overall a nice frame for building. This is just a bigger version of that frame. If they get the supply chain right, it could entice a guy like me who is interested in the caliber.

I have a detailed file with pictures and serial numbers saved across three different emails and backed up to a thumb drive.

I am thinking of doing a .450 Bushmaster Build. The round has intrigued me for a while, but lately it has gained quite a bit of legitimacy, which is making it easier to find.

No one ever updated. Got it in today. Guys at the gun store liked it, they didn't know they existed. They had a Gen 3 G23, so we took the slide off of that and we all played with it for a few. None of us liked the trigger. That was okay, I already had a new one at the house waiting on it. Put my new slide assembly on it and now I will wait until the weekend to get some time to myself to go shoot it.

The new flat trigger S&W is using is amazing. A buddy of mine wanted me to try out a few guns with him, he had his heart set on a Shield Plus and didn't know if he wanted the PC version or the plain one. They have that new flat trigger. It was amazing. I liked it so much that I am going with a flat trigger in the custom Glock/Dagger I am building.

I did one earlier this year, or last. Kinda simple. Hogue stock, Ruger trigger, Clerke barrel, extended bolt handle, extended mag release. Probably more I am forgetting. I put a UTG lighted scope on it and at 25yds it makes one itty bitty hole.

Since we went off topic, I carry a Streamlight Stylus Pro EDC as well as a Gerber Crucial. I would feel naked without them. They each get used multiple times a day.

I am in if the MSRP is correct at the $600-$700 range.