Posts

3,403

Joined

Last visited

Days Won

7

Feedback

100%
Profile Information
Location
Gender
Interests
Occupation
Miscellaneous
Handgun Carry Permit
Law Enforcement
Military
NRA
Carry Weapon #1
Carry Weapon #2
Recent Profile Visitors
The recent visitors block is disabled and is not being shown to other users.
Murgatroy's Achievements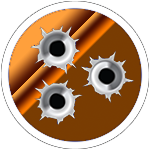 Prolific Contributor (4/5)
I guess I am the odd one out, I have always liked and desired a K.

I have two PSA Dagger frames I have used for custom builds. I can't attest to a full pistol or the internals from PSA. What I do know is that the grip frame is great for a guy that likes a Glock. The lack of full finger grooves is nice. The trigger guard feels good. Overall a nice frame for building. This is just a bigger version of that frame. If they get the supply chain right, it could entice a guy like me who is interested in the caliber.

I have a detailed file with pictures and serial numbers saved across three different emails and backed up to a thumb drive.

I am thinking of doing a .450 Bushmaster Build. The round has intrigued me for a while, but lately it has gained quite a bit of legitimacy, which is making it easier to find.

No one ever updated. Got it in today. Guys at the gun store liked it, they didn't know they existed. They had a Gen 3 G23, so we took the slide off of that and we all played with it for a few. None of us liked the trigger. That was okay, I already had a new one at the house waiting on it. Put my new slide assembly on it and now I will wait until the weekend to get some time to myself to go shoot it.

The new flat trigger S&W is using is amazing. A buddy of mine wanted me to try out a few guns with him, he had his heart set on a Shield Plus and didn't know if he wanted the PC version or the plain one. They have that new flat trigger. It was amazing. I liked it so much that I am going with a flat trigger in the custom Glock/Dagger I am building.

I did one earlier this year, or last. Kinda simple. Hogue stock, Ruger trigger, Clerke barrel, extended bolt handle, extended mag release. Probably more I am forgetting. I put a UTG lighted scope on it and at 25yds it makes one itty bitty hole.

Since we went off topic, I carry a Streamlight Stylus Pro EDC as well as a Gerber Crucial. I would feel naked without them. They each get used multiple times a day.

I am in if the MSRP is correct at the $600-$700 range.

So I got an email these were in stock, and I went ahead and ordered a complete lower, did anyone ever get ahold of one and have a review? I know the trigger is flat like an M&P, so I might change that out. I jumped on the optic bandwagon earlier this year, so I am going to make this a fun gun and leave my G19s alone.

Did these officers lose their jobs and did this man receive a massive settlement?

I went through this with competition rifles for my daughter. A Savage MkII FVT for a right handed shooter is around $350. For a lefty, $650 and good luck finding one. I found one on Gun Broker. One.

You aren't looking very hard then. They are everywhere and so easy to spot. Go to Walmart any weekend and I bet you can find ten without even trying.

We judge them oh so hard. It has become a game for me and my daughter to see who can spot the gun first when we go out.

I have conceal carried for a long time. I live in a Constitutional Carry state now, but I still have my permit. When I carry (everyday) the goal is to have what I need, and not let it encumber me. That means a lot of different things. First and foremost that it not get in the way of what I am doing. If I were to carry a big iron on my hip for everyone to see, sure, they would all stand in awe at what a mighty and powerful man I am. But that isn't why we carry. Well, it shouldn't be. We should carry so that if the need ever arises, we have it. And frankly, keeping it concealed adds to that. I don't get spooked when I see guys open carrying. I do get spooked when I see guys in an Uncle Mike's holster on a floppy belt with a cocked and locked 1911 in flip flops ordering food at McDonald's. If you carry, be responsible, it is my opinion that part of that is concealing it with a quality holster.