Posts

3,491

Joined

Last visited

Days Won

1

Feedback

100%
About maroonandwhite

Profile Information
Location
Gender
Occupation
Miscellaneous
Handgun Carry Permit
Law Enforcement
Military
NRA
Carry Weapon #1
Carry Weapon #2
maroonandwhite's Achievements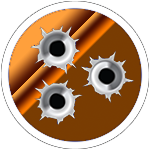 Prolific Contributor (4/5)
As the title says, I'm looking for a 10x SS scope. I bought a 10x a while back and love it on my 6.5 Creedmoor. I'm now looking for one to put on my newly acquire ruger precision rim fire. I see they do have them in stock but a used deal would suit me better.

Selling my base model (64gb), Space Grey, iPad Air 5 with Zugu case and the gen 2 Apple Pencil. It's all in excellent shape and used mainly around the house. Basically been in a case since day one. Since getting a new MacBook, I don't use it much. Looking for $500 shipped. $800 worth if you bought new.

I bought this mic a few months ago and haven't even used it more than an hour. Basically brand new with the box. Pics to come. $310 shipped or $300 local in the Memphis area.

I don't believe that is limited to young people. I think it's many people. Possibly even a majority of us.

I've struggled with this for years with my wife. She is definitely concerned with "self protection" but less so on the armed front. She can shoot fairly and effectively (that's relative of course) shoot a handgun but has no real interest in getting advanced training either from myself or a third party. We finally had the conversation of their being certain instances where she does carry and certain ones she doesn't. Example: I don't want her to be in a situation where she may feel led to employ a firearm in our crowded church on a Sunday morning if the need arose. I'm there as well as many others who can handle the offense. She doesn't have the training to do that safely and effectively BUT does have a knowledge on what to do in those situations. She DOES however carry on normal work days and many other instances where there is little chance of that type of collateral damage from a poor decision. I wish I could convince her to do more but it hasn't happed over 12 years so it probably isn't haha. That said, there are MANY MANY people that I have instructed on firearm basics where my end recommendation was for them to not carry until they either practiced a good bit more or sought out training. I may catch flack for that from some but I don't want my loved ones and friends in a position of a bad shoot or hurting bystanders over a false sense of ability.

I'd guess it's probably powder coated from the factory. That said, there isn't much Krylon won't stick to. If you just want to cover bare metal indoors. That's what I'd use.

I keep a couple of medicine bottles filled with cotton balls rolled in petroleum jelly. They make great fire starters and burn much longer than cotton or dryer lint alone.

I'm continually amazed at how people can distort the Bible to this degree. He and his supporters clearly haven't read it.

He actually seemed to call himself black Jesus if I understood it correctly.

Pearson actually seemed to do the same thing. Granted I haven't heard him speak much outside of the latest videos, it does seem to be somewhat of a show.

When we were building our house back in 2016 (West TN) this was laying in my driveway as I was walking back. I assume this is an Alligator snapping turtle???

It's hosted by Double Tap Training Grounds in Calera. Looks like they have a pretty cool indoor shoot house.

Calera ,AL. 4/22 and 4/23

There are still spots available…. It's more expensive due to John teaching but I've just decided I'm ok paying it to scratch my itch to meet him.