Posts

3,448

Joined

Last visited

Days Won

1

Feedback

100%
About maroonandwhite

Profile Information
Location
Gender
Occupation
Miscellaneous
Handgun Carry Permit
Law Enforcement
Military
NRA
Carry Weapon #1
Carry Weapon #2
maroonandwhite's Achievements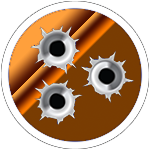 Prolific Contributor (4/5)
It's kind of funny really but….. I sent the Garmin back today. I remembered how freeing it was in the few months I went without a smartwatch and decided it just wasn't worth the money for me. I actually decided to get a simple mechanical watch with a leather band that I can wear everyday and was half the price. Maybe I'll start a new thread when it comes in.

So thanks to another awesome member that saw my post, I now have a gently loved goruck GR0 with a few add-ons on the way. While I was excited about the Vertx, I think I'm going to be much happier with this one. Overall build quality just seems to be next level compared to the Vertx I handled in person. I'll likely never wear either of them out but that no BS GoRuck warranty is pretty awesome.

Yeah it was in the list but I'm just not ready to commit that much on my first bag. I want to make sure this sticks then I may pony up. The GR1 looks like a really nice bag.

Ha I actually found a good deal on Amazon for the green Gamut 2.0 and cancelled the other order. Seems like the Gamut has more features overall than the Vanquest. A little more tactical looking but my guess is that no one really looks at my stuff. I give people too much credit for being aware.

I'd be interested if we have enough interest. We did something similar in Nashville several years back and it was a good time. There just aren't a ton of us on here active in the Memphis area relative to further east (my assumption).

I actually rolled the dice on a Vanquest Addax 25. I couldn't really find the anything US made. All just designed in the US. It fits more into the EDC / Gray man kind of role and not so much the hiking / rucking role. After looking around this morning it seems like I should probably just get a separate bag for that role and not compromise on both fronts.

Which Vertx did you get? I was looking at the Gammut 2.0.

So I've been kicking around the idea of buying a nicer backpack and have always assumed that brands like Vertx, Maxpedition, etc. we're made in the US. Apparently that's not true so I'm hoping to get some recommendations. I don't 100% HAVE to have a U.S. made bag but would like to if possible. Here's the usage: •Would be used for EDC when I go into the office. 15" laptop, keyboard, mouse, chargers etc. •Would also like to be able to load it with medical, flashlight, toiletries, just stuff you'd like to have when out and about or rucking. I don't care to have ruck pouches for weights. Just want actual weight of items. • I could stomach somewhat of a tactical look but don't want to be as discreet as possible. •Waist strap option would be nice. •Durable •I don't have enough experience to know what size I'd want so I'd guess a middle of the road size If you've had good luck with a certain bag, I'd appreciate the heads up. Thanks!

The latest Apple Watch Ultra release has me thinking about watches. I've recently purchased a Garmin Fenix 7X as my every day watch and while the Apple Watch Ultra looks pretty nice, it still doesn't seem to hold a candle to the Garmin's features. I've pondered sending the Garmin back and ordering the AWU for the benefit of the Siri / smart watch features, but I just can't pull the trigger. The built in maps, detailed fitness metrics, ruggedness, super long battery life and even a built in flashlight, really make this Garmin a winner. It really makes me want to walk deep into the woods, spin around in a circle and use the watch to guide me back home . It's also pretty crazy how it will pull all the different running metrics to give me an estimate of my overall fitness, VO2 max, training intensity, etc. There is also the obvious benefit of built in maps. The chance of me ever having to use this as a standalone feature is probably pretty slim but the fact that they are there and can be utilized without dependence on the phone is handy. Anyone else been using a Garmin watch as their main watch?

I don't know the answer but I suspect they will try to push that. This must be some of that "common sense" garbage they were talking about. They all saw dollar signs I'm sure.

For my guitar players out there, this is the new Paul Cochrane Tim V3. A local Murfreesboro resident whose gear has evaded me until now! I got two of these in a recent release and decided to only keep one. This one is brand new in the box. It's an outstanding overdrive pedal. Just too large for me to run two of them on my board. Cost me $274 to my door so let's say $300 to cover shipping and gas to the post office.

I did this as well 2 or 3 years ago for my son. It's a crazy good deal.

So I ended up buying a Honda tiller. After letting the ground dry up, I was able to get it all tilled , rowed and planted yesterday evening with a little bit of finishing up this morning. Of course this gel on probably the hottest days of the year! I planted a couple more tomato and pepper plants as well as corn, peas, Lima beans and okra from seed. Hopefully it produces decently this year with little soil amendments other than fertilizer.

I also picked a nice little batch of jalepeno's from the raised beds. My wife makes candied jalepeno's (Cowboy Candy) with them and it's absolutely amazing. Great on a hotdog or brat.