Posts

3,454

Joined

Last visited

Days Won

1

Feedback

100%
About maroonandwhite

Profile Information
Location
Gender
Occupation
Miscellaneous
Handgun Carry Permit
Law Enforcement
Military
NRA
Carry Weapon #1
Carry Weapon #2
maroonandwhite's Achievements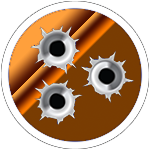 Prolific Contributor (4/5)
Found what I was looking for. Thanks.

Certainly seemed like they did.

As the title says. I'm looking for a Glock 19 or 45 Gen 5 in the Memphis area. Looking for a private sale rather than new. Thanks.

My guess is the latter. I can't think of a situation like this in my lifetime that has been handled the way this one has across the different parties involved. Due process will be had of course but the police, city, local news networks, etc. spared no language calling this what it is from the start.

Hopefully this doesn't come across as combative because it isn't meant to be at all. My overall support / defense / etc. for good cops hasn't changed. That said, I don't see much to defend here. As another member posted, these guys just looked like dudes who happened to be wearing a police uniform. I too was proud to see how Memphis handled last night overall. Hopefully no outsiders come in and stir up the masses.

Yeah I told my wife to not even watch what's being shown on the news.

Still watching but it is difficult to watch so far. They seemed to be looking for excuses to beat this guy.

I'll probably try one as well. The reset was the only thing I couldn't get past on the Timney. I'll bet Timney is thrilled with this release…..

This listing will come with everything shown in the pictures. Watch Official Nike White Sport band 3 Official Apple Sport loops for 44/45mm (Black Nike, Green/Black, and Black with navy and brown accents) Otter box cover/case Official charging puck Everything works like it should with the only notable wear being a tiny scuff on the bottom left of the screen which you can't really see unless you try SOLD

It's kind of funny really but….. I sent the Garmin back today. I remembered how freeing it was in the few months I went without a smartwatch and decided it just wasn't worth the money for me. I actually decided to get a simple mechanical watch with a leather band that I can wear everyday and was half the price. Maybe I'll start a new thread when it comes in.

So thanks to another awesome member that saw my post, I now have a gently loved goruck GR0 with a few add-ons on the way. While I was excited about the Vertx, I think I'm going to be much happier with this one. Overall build quality just seems to be next level compared to the Vertx I handled in person. I'll likely never wear either of them out but that no BS GoRuck warranty is pretty awesome.

Yeah it was in the list but I'm just not ready to commit that much on my first bag. I want to make sure this sticks then I may pony up. The GR1 looks like a really nice bag.

Ha I actually found a good deal on Amazon for the green Gamut 2.0 and cancelled the other order. Seems like the Gamut has more features overall than the Vanquest. A little more tactical looking but my guess is that no one really looks at my stuff. I give people too much credit for being aware.

I'd be interested if we have enough interest. We did something similar in Nashville several years back and it was a good time. There just aren't a ton of us on here active in the Memphis area relative to further east (my assumption).

I actually rolled the dice on a Vanquest Addax 25. I couldn't really find the anything US made. All just designed in the US. It fits more into the EDC / Gray man kind of role and not so much the hiking / rucking role. After looking around this morning it seems like I should probably just get a separate bag for that role and not compromise on both fronts.