Posts

3,423

Joined

Last visited

Days Won

1

Feedback

100%
About maroonandwhite

Profile Information
Location
Gender
Occupation
Miscellaneous
Handgun Carry Permit
Law Enforcement
Military
NRA
Carry Weapon #1
Carry Weapon #2
maroonandwhite's Achievements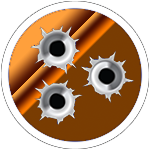 Prolific Contributor (4/5)
My brother in law picked up 4K small pistol primers for me yesterday. Local store with no purchase limit. $90 per 1000 so that hurts but that will take care of my USPSA habit for at least a year. Seems like Winchester is about all that's out there but at least they are out there.

In great condition. Less than 500 rounds under it. Will come with the box and all factory goodies. Still mounted in the pics until my SRO comes in. Thanks!

Added the cover plate in the deal.

You are probably right. The only alternate connector I've ever really cared for was the - connector. This is my first dot connector though and it's not too far off. I'm sure I can get by with it in IDPA but may look into something else once I get classified in USPSA. I've been shooting the slower of the two sports for years and am ready to jump into a little more speed.

I think for now I have decided to just learn the stock trigger better. While I'll mainly shoot this one in matches more than I'd carry it, I'd like to have the option. This means not turning it into a full on gamer. It's also rather eye opening to see how many national champs or high level shooters there are that won titles with a stock polished Glock trigger system. Different topic but kind of the same….many are teaching that slapping the trigger is not bad. Now that I can see my point of aim with the dot, I kind of agree. With a proper grip using plenty of power, I can just pull straight through the trigger ignoring the "wall" and that dot doesn't move much more than if I were working the trigger in a more traditional manner.

The reset was the one thing I was worried about. I keep seeing that come up as an issue. Thanks for the info.

$17ish a box is the lowest I've seen for 9mm but that's aluminum case. That's probably somewhere around 40 cents a round after tax. I'd pay the upcharge for brass if it were me and save it. Good time to buy a reloading press as well. I see people dumping them for multiple reasons. MAYBE I / we will get another shot at stacking components deep.

Has anyone used one of these in any generation? I've built a 19X out that I will likely be using for competition and am wondering if it's money well spent. I've always disliked the mushy feel you get from a minus connector or any of the other brands. With this being a different type of mechanism, I'm just wondering if it's worth it. I know that's super subjective but think more along the lines of competition and not SD. This gen 5 stock trigger isn't bad, I'd just prefer a shorter, crisper break. Which is what they advertise……..

I remember that feeling. It's like, "really??? It's that easy?!?"

A 4 pound jug comes out to $212 out the door. Not the best price but cost per round for me is only 1 cent more than what I'm currently loading. For those that got caught with their pants down like me, well….. at least it's a great powder.