Posts

657

Joined

Last visited

Feedback

100%
About EMTRN

Miscellaneous
Handgun Carry Permit
Law Enforcement
Military
NRA
Recent Profile Visitors
The recent visitors block is disabled and is not being shown to other users.
EMTRN's Achievements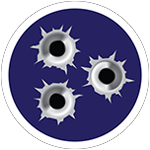 Established Contributor (3/5)
1
Community Answers
A troy rail section fell off my rifle during training and one of the screws is missing. I can't find it at the hardware stores around here. It is a small ysf socket head screw. Any ideas where to find one? Home Depot and Ace didn't have it. Haven't heard back from Troy. Thanks

Edited to add other interests. I can buy both of these new locally, but would love to save a few bucks buying used. Thanks!

Looking for a Sig p320 in 9mm or Gen 5 Glock 19. Open to different models of the sig, but prefer X Series. Memphis Area. Thanks.

How about $500 for the package?

I use tourniquets regularly. Former law enforcement, now Emergency/Trauma RN and EMT in Memphis in case you wondered why. I like the CAT for 1 handed application, and the SOF-T for everything else. They are very similar, but I find the windlass on the SOF-T, being metal, is a little more sturdy and can be useful with femoral bleeds. I keep both in my vehicle and on my gear. Either will serve you well. As others have said, learn to use them now. Stage them so they are ready to use.

It also has night sights. Thanks

Sig Sauer P239 DAK in 357 Sig with 2 mags, kydex holster, 50 rounds Speer Gold Dots and 50 rounds of Winchester white box This was my dream pistol until I realized my hand is too big for it. Looking for trades. I like 9mm Glocks, Sigs, and possibly others. I also like K and L frame revolvers. I am in the Memphis area. Willing to drive to Jackson or possibly the River for the right deal. Thanks! $600

Just found this. I think we had a statewide meet and greet somewhere years ago? I haven't been on for a while, but I see a lot of people are still on that I remember. I would go to a local meet and greet.

I haven't experienced a charger yet!

The only time I open carry.......

I carry a semi-automatic rifle, I have no use for full auto. As others mentioned, the practicality of shorter barrels is obvious when working out of a vehicle. I'm curious about the suppressor comment though. You do know they protect hearing and don't make the rifle any more deadly, right? I don't know of any officers that use suppressors for patrol, but I'm surprised to hear this view coming from the gun community. I usually only hear the uninformed speaking in this manner about a suppressor.

I also am interested in the military grade weapons comment. I work for a smaller department just outside of Memphis. I see AK47's and SKS rifles. I'm glad I have an AR15.