Posts

6,504

Joined

Last visited

Days Won

21

Feedback

100%
About monkeylizard

Profile Information
Location
Gender
Occupation
Miscellaneous
Handgun Carry Permit
Law Enforcement
Military
NRA
Carry Weapon #1
Carry Weapon #2
Recent Profile Visitors
The recent visitors block is disabled and is not being shown to other users.
monkeylizard's Achievements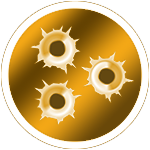 Postus Maximus (5/5)
1
Community Answers
That could be a smart play by manufacturers. Every year, go out of business, sell all your assets to a newly incorporated entity who goes into business. "Your honor, we didn't make that gun. We bought the IP and machinery from the company who did, but they're out of business now."

What camera brand and model is that?

It's best to get rid of whatever is bringing them in (garbage, outdoor cat food, etc.) if possible and let t hem go on about their business somewhere else. Relocating is a bad idea. https://www.tn.gov/twra/wildlife/mammals/medium/raccoon.html

Goodlettsville Gun Shop sometimes has some milsurps on hand. It's not highly unusual to see a Mosin, M1903, Enfield, etc in the rack there. It's certainly not a steady supply, but if you let them know what you're looking for I'm sure they'd contact you if they get one in on trade. Franklin Gun Shop always had several, but they're closed. I'm not sure exactly what's happening there but I think it may be permanently closed. If you don't like the prices on Gunbroker, you'd REALLY have not liked the prices at FGS anyway so it's probably moot.

Yep. I'm aware of both CMP (and their order process) and the current market prices. I still want one and have cash for the right gun.

Thanks, but like I said in my OP, I prefer to deal with a well-established TGOer.

@Alleycat72 - Are you saying you'd be interested in selling the Remington? If so, hit me up with a PM with details and pics.

As the title says, I'm looking for a USGI 1911. Either M1911 or M1911A1 are OK. I'd prefer Colt, but also interested in the other 7 brands, though I doubt anyone's looking to move a Singer I'd prefer a matched frame and slide (same manufacturer) vs. a mix-master but it's not a requirement. I know what's on GB, but prefer to deal with established TGOers.

Gotta pay attention too. There were two ammo lots today I was interested in but didn't get. One was a can with .30-06 in the en bloc clips in bandoliers. The other was a can of .30 Carbine on strippers in bandoliers. I had figured the .30-06 was worth around 150-200 and the .30 carbine was around 300, based on the quantity of each. Well, what I thought was .30 carbine was actually the .30-06. Me and another guy got bidding it up. I got to $300 and stopped. He went to $325 and got it. Come to find out 2 lots later that it was the .30-06 and the .30 Carbine was up next. That one bid to I think $400 so I was out. As I was paying for the .45 ACP lot I won, the guy behind me was the one who got the .30-06. Turns out he ALSO thought it was the .30 carbine in bandoliers and had no need for .30-06. I'm glad I lost that one! We tried to do a deal but were just too far apart to offset the mistake. Lucky me.

It was. Most of the guns were in great shape. But still . . . I told my wife I need to make some changes to my insurance rider!

I went to an auction in Santa Fe today. The guns were all in nice condition. I didn't record all the prices but here's what I did write down. USGI Colt M1911 (early frame) but some prior owner had scratched his initials into the right side of the slide! It looked to be done with an electric pencil so probably NOT done during the war by a bored GI in a fox hole. $2500. Actually a pretty decent price for the condition aside from the initials, but that just killed any desire on my part to have it at that price. Inland M1 Carbine $2000 Not a nuts-o price, but STRONG money for sure for an Inland Springfield M1 Garand $2600 << I was stunned. Norinco SKS with detachable mag conversion $825 Ruger 10/22. Plain old wood-stock. $400 Ruger Mini-14 $2000 << say what??!?!?!?!??! Japanese Arisaka Type 38 (I think . . .I don't know these well) $1800 Some kind of Mauser in 7mm (again, not something I know about) $625 The 2 that absolutely blew my mind were: Taurus PT-22 $425 Century Arms Centurion O/U 12 ga $1000 The only one I saw that I think was well-bought was a Colt Huntsman .22. It went for $700. Not a steal, but not overpaid either. I managed to get some .45 ACP ammo at a decent price, but missed out on the .30 Carbine ammo that I need. Oh well. Maybe next time.

I worked at the base NCO club in high school (dish washer/fry cook). EVERY single time there was a deployment, we had 4x as many women as usual. All with a tan line on that left finger. #Sad

Imagine what the next 52 years will bring.