Posts

6,699

Joined

Last visited

Days Won

23

Feedback

100%
About monkeylizard

Profile Information
Location
Gender
Occupation
Miscellaneous
Handgun Carry Permit
Law Enforcement
Military
NRA
Carry Weapon #1
Carry Weapon #2
Recent Profile Visitors
The recent visitors block is disabled and is not being shown to other users.
monkeylizard's Achievements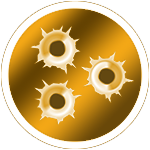 Postus Maximus (5/5)
1
Community Answers
I had something similar go down a few years ago. Another forum I was in at the time did a group buy of roto-molded coolers (like Yeti, Orca, etc.). The company was legit, but somehow went belly up after taking the money and before delivering the product. Poor communication like "they've arrived in Houston. Should be on the train to my warehouse this week" followed by nothing for weeks, then "they're in customs", etc. Always something. I don't think anyone ever got their coolers. Visa took care of it for me.

I think they need more guards.

That's his Smallpox face mask he pulled up to get the picture made.

Assuming AZ has similar statutes to TN and based on what was presented in the article, no. An adult (especially a presumably healthy young adult) getting punched does not rise to the level of being in fear of imminent death or serious bodily injury. If there were other things at play like if the shooter had some rare brittle-bone disease, or the shoplifter jumped on top of him and was pummeling his head or bashing it into the floor, or the shoplifter presented a weapon, sure. But that's not what the article says and based on the arrest and charges, probably not what the store security video shows.

I only buy/sell with personal friends or TGOers. For TGO I only deal with people with solid iTrader ratings and they can't all be from the same 3 or 4 people pumping up one another's scores. I'll check the people giving feedback to the potential buyer/seller if it's not one of our regular posters. Fortunately, some of ya'll are also prolific traders I'll usually see feedback on a buyer or seller from a screen name or 3 that I recognize or may have done business with in the past. If not, I move on. Other than that, +1 to what David said.

Nashville McKay's is way better than Knoxville. Another on the list is small but sometimes you'll find some really unique stuff is "Cool Stuff Weird Things" on the corner of Charlotte at 49th. It's only about 5 blocks from The Great Escape so if you go there, you may as well check this one out too.

Nothing else in SW Nashville besides RR that I know of. I live in Bellevue and usually use Goodlettsville Gun Shop. I've always heard good things about Bellshire too. There's also Dickson Sportsman Store. They do transfers but I don't know their rates. You could call and ask.

Jeb48 - Certified Badass: "I had a stroke last weekend . . . Anyway . . . here's a picture of a machine gun car." Everyone else reading this thread:

9mm Luger seems to have dropped about another dollar. I'm seeing as low as $11.99/box on the bulk ammo sites. We might see it below $10 again at some point.

What do you want to bet he ironed a crease in his jeans until the day he died?

I ate 1 of those 2M boxes tonight. Jiffy muffins with chili. I'm not ashamed and make no apologies.