Posts

6,780

Joined

Last visited

Days Won

23

Feedback

100%
About monkeylizard

Profile Information
Location
Gender
Occupation
Miscellaneous
Handgun Carry Permit
Law Enforcement
Military
NRA
Carry Weapon #1
Carry Weapon #2
Recent Profile Visitors
The recent visitors block is disabled and is not being shown to other users.
monkeylizard's Achievements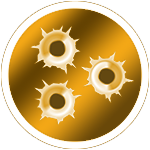 Postus Maximus (5/5)
1
Community Answers
I seem to recall a recent thread on the same topic. I thought it was more than 30 days ago, but it could have been caught up in the server crash lost data. There's an AG opinion that it's a school when school is happening and it's a church when church is happening. And if the school section is isolated from the rest of the church, the two can operate simultaneously and independently. https://www.chattanoogan.com/2015/9/23/308962/Attorney-General-Says-Guns-Not-Allowed.aspx

Mercurochrome and Merthiolate - Two of the four Horsemen of the apocalypse . . .

Wouldn't even have to be a city. Any porno shop/show open at 2am would qualify. Even the ones in the middle of nowhere on a lone Interstate exit. Shhhhhhh....... Miranda's . . . . . .

It only applies in the urban services area of the county. Basically, if the city picks up your trash, then no BB guns, etc. If you pay a 3rd party service to get your trash, fire at will! Urban Services vs. General Services was how Nashville has tried to balance the county-wide "metro" government with the fact that some areas were and still are fairly rural, especially in the far west and northwest parts of the county. Up until just a few years ago, there were cows grazing on land next to Opryland along Briley Parkway. For civil society, the council wants different rules where population density is higher. Things like noise ordinances, and shooting guns, for instance need to be different in say downtown vs. a 100 acre farm near Joelton.

I leave guns in the house every time I leave the house. The house is locked and alarmed to keep "unwanted persons" from getting them. It's not perfect and can be beaten by a burglar, but why would that make me "irresponsible"? Now change "house" to "vehicle". It's locked and alarmed to keep "unwanted persons" out of it. Vehicles are easier/safer/faster to break into than houses and theft is more likely so we should take extra steps to secure/remove guns from them. But I don't blame the victim of a vehicle theft. The problem with thievery is and always has been the thieves.

According to the city of Nashville, it may as well be. "Firearm" means any weapon by whatever name known, which is designed to expel a projectile by the action of expanding gases. And discharge is banned inside the Urban Services area of the county at all times.

No restrictions. You're still liable for every shot so like gregintenn said, have a good backstop. Be a good neighbor and maybe don't shoot real early or late, but there's almost certainly nothing in the law says you can't. Rural counties almost never have noise ordinances like towns/cities have inside their own limits.

I love the extended tow mirror to see past the A/C unit.

Yeah, a school is never not a school regardless of what event is happening. But a park/similar can become effectively a school temporarily while in use by a school. What we don't have that I've ever seen is statutory or case law for something like a school at a church where the school area of the building is used for something else (like Sunday School, nursery space, AA meetings, worship services, choir practice, etc.) on weekends or weeknights. Is that "school" area of the building off-limits 24x7? There's an old AG opinion (an opinion is not law) from 2009. It would suggest to me that since the church, not the school, owns the building, it's only a school when being used for school purposes and reverts back to being just a church when school is not in session. Much like a public park goes back to being a plain old park when the school event leaves the park. I'm not a lawyer. This is not legal advice. Just my personal interpretation of a state AG's opinion on the topic: http://www.tba2.org/tba_files/AG/2009/ag_09_160.pdf

Short version (not comprehensive but close enough for every day life for most folks): Only schools and any place judicial proceedings are happening are off limits by law and don't need signs. Anywhere else needs a sign to become a prohibited location and some places need to have signs plus metal detectors, guards, and bag searches to be made off-limits. You can read the laws for yourself. The most important ones are: Signage requirements: https://law.justia.com/codes/tennessee/2021/title-39/chapter-17/part-13/section-39-17-1359/ Parks, etc. https://law.justia.com/codes/tennessee/2021/title-39/chapter-17/part-13/section-39-17-1311/ Schools: https://law.justia.com/codes/tennessee/2021/title-39/chapter-17/part-13/section-39-17-1309/ When it's OK on school grounds: https://law.justia.com/codes/tennessee/2021/title-39/chapter-17/part-13/section-39-17-1310/ References to 39-17-1351 are about people with Enhanced Carry Permits and 39-17-1366 are the regular Carry Permits. Federal properties (Post Office, military installations, National Park buildings, TVA, Corps of Engineers, etc.) have a different set of rules. They must be posted with slightly different signage to be off limits, but from a practical matter all of them are.

Too hot in the daytime, but getting some great sunset drives in this:

If you didn't choose all 10 boxes, you're wrong. Yes 10.....there's one in the title box too.