Posts

6,810

Joined

Last visited

Days Won

23

Feedback

100%
About monkeylizard

Profile Information
Location
Gender
Occupation
Miscellaneous
Handgun Carry Permit
Law Enforcement
Military
NRA
Carry Weapon #1
Carry Weapon #2
Recent Profile Visitors
The recent visitors block is disabled and is not being shown to other users.
monkeylizard's Achievements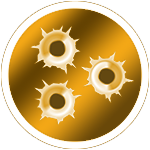 Postus Maximus (5/5)
1
Community Answers
Looks like US-129 (Tail of the Dragon) on most weekends . . . tour bus and RV included.

My understanding is the pickins are slim, if any at all. It would be best to call before making the drive.

Assuming your son is also a TN resident, nothing at all. If he's in another state, the gun has to transfer through an FFL in his state.

I running fan theory is that he's a mob boss.

$170 after rebate for a Winchester pump 12 ga. 28" bbl. https://grabagun.com/sale/win-spr-x-pmp-12-28-3-bl-syn-3ct.html

Some of the employees need that supervision. I saw some pretty unsafe stuff going on the one and only time I stopped in to check it out. I don't need any extra holes in me so I won't be going back, which is a shame because the setup looks cool and my work is just 5 minutes away.

That's the new one replacing the randomly assigned one with the unfortunate letter/number pattern.

But did you have Mike Tyson's Punch-Out, Burgertime, and the Super Mario Bros./Duck Hunt combo on top of it?

It should read: This is trash This is coke This is Coke

It's Wisconsin and they forgot "Cheese" . . . . SMH

Same here. There could be something in the rest of the ramblings that could help identify what she was doing leading up to the attack that could have caused her to be caught, and that would be useful to know for future prevention. Or she could have been expressing a feeling similar to what most of us felt the first time we did our Wally-Walk after getting a permit (or now permitless). You're SURE someone is going to spot your gun . . . but they never do.

Boss Hogg was brilliant. My favorite was how he'd award the contract for pouring the city sidewalks to his own concrete company with a 12-month guarantee. He'd have them poured with dynamite inside and the day after the guarantee expired he'd blow them up and award himself the contract to repair them.

I have a Kahr PM9. I wouldn't call the trigger heavy at all. "Long", yes. But not heavy. It definitely takes some practice and conscious effort to release it far enough between shots.