Posts

698

Joined

Last visited

Days Won

7

Feedback

100%
About DJTC45

Profile Information
Location
Gender
Interests

Collecting,1911's,Knives ect......
Miscellaneous
Handgun Carry Permit
Law Enforcement
Military
NRA
Carry Weapon #1
Carry Weapon #2
DJTC45's Achievements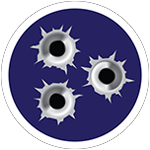 Established Contributor (3/5)
Wilson CQBE 45cal. Pending Meet up on Thursday.

Back up, feel free to PM me any reasonable cash offers, sorry no trades at this time. Thanks.

I've sold several guns and knives, and also purchased a few here also. Feel free to reach out to any member I've delt with if you have any questions or concerns about me. Thanks.

Admin's, I didn't mean to bump my add this early, these are the rest of the pics. for the Wilson CQBE, and accessories. 100rns of carry ammo, 6 ETM Mags. w/ extra spring kits, and all the paperwork that came with it. Flat Trigger, Green Fiber Optic Front Sight, Serrated Rear Sight, Flat Wire Recoil Spring Kit(new spring installed about 3 months ago and I've not put any rnds. down it since) the reason I'm listing these two guns are I don't shoot the Remington anymore it's been in the safe for three years and only has 300rnds. down it. The 45acp just hammers my hands ever since my cancer diagnosis that has caused Neuropathy in my feet and hands. I switched to 9mm Staccato's. Enough of the BS. here's the pics. again I apologize to everyone for the early bump. Thanks.

I've got a couple of firearms for sale. 1st. WILSON CQBE in 45acp. around 3000 rnds. down it. Flat Trigger installed $2200. I'll get some more pictures up with what's included. 6 Wilson ETM Mags., 6 Mag. Spring Kits, and some more small parts and Wilson Gun Bag(pictures of the gun and parts will be up this afternoon) 2nd. Is a Custom Built Remington 700 by RITTEN PRECISION out of Louisiana. 20" Bbl. 308cal. McREES Aluminum Chassis in OD Green, 10rnd. Box Mag. Leupold 4×14×50 Mil. Dot Reticle, Atlas Bipod, Jewel Adj. Trigger(I'll get my gauge out and check the pull weight) two boxes of Federal 175grn. Match Ammo, I may have some more if so I'll update the add and post what else I've got for it. Asking $3000 for this one. No trades right now, I'm located in Whitehouse TN area, would meet in the Goodlettsville, Hendersonville, Nashville area, but I'm willing to drive some to make a deal on either one of them. Please PM me with any questions or if you need some more pics. I'll post some more later on today. First to post "I'LL TAKE IT" gets first chance. Firm on prices but reasonable offers will be considered, please PM any to me. Thanks for looking, and I'll get more pics up this evening.

That one is made by KUSIAK Leather

From what I read, it's optic cut is for only one type of red dot, they will have to offer some other plates before I think about getting one. For now I'll stick to the four Staccato's that I already have, P DPO, C2 DPO, C DPO, and the 4.14 with full rail and standard sights.

I carry that way, I tryto choose a dark color it seems to help hide it more. As far as a brand I just buy regular t-shirts. Like stated above you need a good sturdy belt and a quality holster made for AIWB.

Praying for your son and family.

I just ordered one the other day, should be here by the weekend. I'm anxious to try it out and see how well it does. Once I get everything put together and adjusted I'll post back and try to post a few pics also.

I bought this work bench when Sears was closing. I got a heck of a deal on it I believe I only paid $160+tax, you can find similar ones on line or at Home Depot if you decide not to build one.

Let me know if you ever decide to part with it, I'd be interested. That's a good looking set you've got there.

That's about the going price for transfers, maybe hit up one and get to know them you might get a break but I doubt they will but you never know. I use Goodlettsville Gun Shop for all my transfers, I've never asked for a better deal since Philip is willing to do my transfers with out a problem. $35 bucks isn't going to keep me from using him.

I had one in 44mag, I bought it with an 8" Bbl. then purchased a 4"Bbl. for it. I used it back up home in PA for deer hunting, I really liked that gun until my truck got broken into when I stopped to get something to eat and drink on my way home, they stole it with the 4"Bbl. I really liked that you could change the Bbl's out fairly quickly and easily. I've been looking for another one but just can't find any. They are built like a tank.

Search eagle creek gunleather in Paris TN. I think his screen name is 1911alltheway, he's made every leather knife sheaths and a couple of leather OWB holsters for my carry gun, his work is great here's some of the k ife sheaths he's made for me.