Posts

643

Joined

Last visited

Days Won

6

Feedback

100%
About DJTC45

Profile Information
Location
Gender
Interests

Collecting,1911's,Knives ect......
Miscellaneous
Handgun Carry Permit
Law Enforcement
Military
NRA
Carry Weapon #1
Carry Weapon #2
DJTC45's Achievements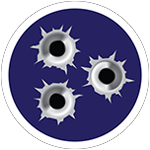 Established Contributor (3/5)
Just got these in today's mail. First one is their new Tactical Knives series, this one has a SV35 Blade Steel and is a Frame Lock in OD Green. Second one is their Trapper Prayer Series of Knives. This one has some special meaning to me since I've been going through Chemotherapy Treatments for a year and 5months, I'm going to carry this one in my pocket as a reminder to keep fighting to be able to beat it. Thanks for lookin.

Those look great, perfect size.

Great report, looks like a keeper. I'm going to have to find one.

Looks good with those grips. That would make a great base gun for Novack to work on. Enjoy I've been on the search for one myself, let us know how it shoots.

Five posts and this is all you can come up with, good lord. Put some more tinfoil on.

Aim Point Pro, Leupold, Vortex, and a few others that market towards the AR. I prefer the Aim Point brand, I had a AimPoint Pro that offered quick shots at 30yrds or less, and it was capable of 100yrd. groups.

Good topic, I'm sorry for your loss. It's tough, I know that for a fact my mother died in my arms due to cancer she was 58. My father never got over that they were married for 42yrs. My father passed away at 65 of a massive heart attack, I wasn't there but when he had that one and the people who were around him said he got up from the table walked out side stared upwards toward the sky, came back in sat down and took a drink of his scotch, looked over at the lady he was dating and said to call my sister cause he wasn't going to make it back from this one, collapsed and died right there. My phone rang at 4am I jumped up and told my wife to grab that cause that was my sister calling and I new that he had passed cause I had a dream that I can still remember to this day, it was my mother and him and a couple of other relatives that passed away, they were all gathered around my mom and dad then the phone rang and I knew. Now I'm fighting a battle, since the end of 2020. I went for some stints and ended up staying in the hospital and had to have open heart surgery, 5 bypasses, came out of that like a new man but before they did the operation my heart Dr came in and said he wanted to run a couple of tests. He said I was really low on my blood count, he said they could give me three pints and I wouldn't be back to normal. Did a scope of my throat and stomach cause he thought that maybe I had a bleeding alser, but that wasn't it, next day I had a full body pet scan and colonoscopy. Well it turned out that besides the heart surgery that I was scheduled for on Sunday I had a tumor in my colon and three spots on my liver they did the biopsy on both and turned out it was postive for cancer. The Oncologist came in the next day and my surgical team was there explaining to me and my wife about my heart surgery. He came in and asked if he could talk to us and my heart Dr. He went on to explain that I had cancer of the colon and liver stage 4(go big or go home) well the heart surgery went great I felt better than I ever had. Then on January 7th( my birthday 55yrs old) we met with my Oncologist and started my Chemotherapy Treatments that I've been going every two weeks for the last year and five months what a schedule. I asked him to be straight forward and tell me my chances, well they gave me a 5yr window to hopefully get it under control. So far it's been working but I asked him last month were we stand, and he said we would keep this schedule until it quits working and he said it would eventually stop and we would have to start on another path. So I thought about all that and went and made my arrangements so my wife wouldn't have to face that. So hopefully I won't need their service till I'm 80, but I made my peace with god a long time ago when I was around 40. Well it's in his hands and my Dr's for now and I've accepted it, and try to live every day like it's my last, so everyone who reads these two posts, please try to do something good every day even if it's just holding open a door for someone, or letting them in front of you in line, to helping out anyone who needs help. God bless.

That one has the large letter roll mark, bluing looks good from the pics. do you know if it was refinished or orginal. How much does he want for it, I've seen them go for as low as $900-$1500+ for ones with the original finish, does he have the orginal Colt Box, and paperwork. Looks in good shape also does it have a Collett Bbl. Bushing.

Well I finished up installing most of the essentials, SB Folding Brace, Surefire Forend, and the Midwest Rail. Waiting on the optic to get here Wednesday and put it on and hopefully run some rnds. down it the following week. Here's some pics.

Looks good, I like how the stippling looks.

For sure, I'll post some more pics after the rest of the stuff I bought for it comes in and I get everything put on it.

Thanks, I can't wait to get the rest of the accessories in and go try it out.

Picked this up at Goodlettsville Gun Shop, I orered it out of KY. and got a good deal on it. Also got a SB TACTICAL Folding Brace, SUREFIRE Forend, I also ordered a Rail for it should be here Saturday. I'll post some more pictures once I get everything put on.

Thanks for the information, I agree that owning a SBR should be allowed just like a standard Rifle. I was just wondering cause half the stuff you see is somewhat miss leading.

This bill seems as useless as tits on boar hog. What were they thinking when they introduced this.