Posts

900

Joined

Last visited

Days Won

9

Feedback

100%
About DJTC45

Profile Information
Location
Gender
Interests

Collecting,1911's,Knives ect......
Miscellaneous
Handgun Carry Permit
Law Enforcement
Military
NRA
Carry Weapon #1
Carry Weapon #2
DJTC45's Achievements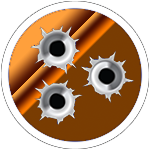 Prolific Contributor (4/5)
I was there last month sometime with my nephew. I haven't been in the old Hendersonville store for a while but did notice the Outpost Armory sign about six weeks or so ago but haven't stopped by there to see anything.

Thanks, it took me for ever to find a set of Stag Grips for a K Frame. I like the way they feel and are more squared off at the bottom and they fit my hands great.

They change the way the whole gun looks, I think so anyway.

I found some real Stag Boot Grips on Roger's Grips website. I've been searching for a set of Stag Grips for this one, and lucked up on these, they weren't cheap. Here's some new pictures of it with the Stags and a Smith&Wesson Box I have that I'm going to reline it and darken it a little more, I have two boxes one older that is an orginal Smith&Wesson Revolver Wooden Box, and the one showen is home made but looks good. The orginal pictures in this post had to be sacrificed with some other's to make room. Here's the new ones.

I have afew Staccato's, I had the P model and purchased the EXTREME Shooter's Grip Module with their Grip Reduction. I think they offer the grip reduction on the orginal P Grip Module also, you would have to remove the Staccato P's Grip Module and send it to them or purchase one of their's and install it. I really liked the EXTREME Shooter's Grip Module with the Dragon Skin texture and chose the grip reduction as an add on. Go to their website and see what they have, you may luck up and find someone who does stippleing and can do the reduction but I don't know of anyone local that does that.

Like a few others have said put up some type of gate even if it's a plain one that you have to use a padlock and log chain. If that's not an option for you right now get a couple of game cameras or a security camera system that you yourself can install, at least with the game cameras you can get a picture of the car. It really sucks this day in age that you can't trust hardly anyone.

I've done every one of my 1911's and 2011's Trigger's and other parts and I haven't spent thousands of dollars on tools.

Thanks, I just wish that the vents turned out better but I'll clean them up. With the rails in place they cover enough of them but I have to even them out. Pictures to follow once I get it dyed, hope that turns out good.

I got everything installed and fitted up. Now all that's really left to do is clean up the vent slots and dye the Grey USC upper to match the lowere. I didn't pay attention to the router bit I used and they are larger than what the orginal ones should've been. Oh well live and learn, I installed the new aluminum mag release and it works as should. I then mounted the stock and I just had to do a little fitting on it to get it to fit the stock block. So far I'm pleased with the results except for the vent screw up. The second picture shows the size difference in the mag release's.

Update, got a few more parts in. Stock, 25rnd. mag. and a Mag Release Paddle made of aluminum and larger than the plastic one.

Those look great. I had twenty Smith&Wesson Revolvers in my collection at one time, but things happen and I sold most of them. I still have a couple. Nice collection

I bought a pair of Nick's Boots in the Mock Toe with a Leather Sole and Dodger Heel. They are expensive but the quality of them is great bit your right about the price, plus I had to wait for about Twelve weeks for them to be made.

Moved on to the Stock Block, had to do a little fitting to get it to slide into the UMP Lower. It fits nice and snug, all that's left is to install the stock and a few more little parts and cut the side vents put everything back together and function test it then color the upper black and this project should be done.

I then put the bolt in without the spring, attached the Lowe with the mag and a round in it and tilted the upper and lower downward and gave it a "jolt" by hand and it stripped the round off the mag and the bolt captured it perfectly.