Posts

789

Joined

Last visited

Days Won

8

Feedback

100%
About DJTC45

Profile Information
Location
Gender
Interests

Collecting,1911's,Knives ect......
Miscellaneous
Handgun Carry Permit
Law Enforcement
Military
NRA
Carry Weapon #1
Carry Weapon #2
DJTC45's Achievements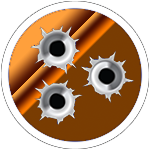 Prolific Contributor (4/5)
Nice pair. That BFR looks great contact them and see if they can tell you what Grips will fit, they may have something. The 3" S&W looks good also, the 3" mod. I have with the unfluted cylinder I haven't shot it yet, my hands are still a bit more numb from my Chemotherapy Treatments. Great buy thanks for posting them, enjoy those two.

The MNPD Chief said the guns were obtained legally in TN. Even know we all believe that the shooter was more than likely mentally ill to carry out this tragedy, but if no one says or tells no one ever learns until it's to late. I'm not saying "Red Flag Law" is just, but something needs done, you will never keep a sain person or a mentally I'll person from carrying out these terrible moments if their minds are made up to go through with it. If your not in the system when they run the background your going to get approved 9 out of 10 times. It's a double edge sword, either were damned if we do and damned if we don't. These events just drive the wedge deeper in a person's rights to possess and legally own firearms. We're headed down a path of no return as a Nation and it's sad. My thoughts and prayers go out to the victims and their family, it's bad enough when adults are involved in this type of tragedy but kids are another level when it comes to this. GOD BLESS THEM AND PROVIDE A PLACE IN HEAVEN THAT THEY CAN CONTINUE TO BE KIDS. !.

Well unfortunately I had to let a bunch go to a good home. Some of my medical bills came due and well... They can be replaced, I kept three, 44mag UnFluted Cylinder, CLARK CUSTOM PPC, and a mod. 58 41mag. I've got this one coming in this week,22/32 Kit Gun in 22lr made around 1935-1938, I'll just start over almost forgot I did pick up a Smith&Wesson mod 4 Top Break in 32. Nickel Verizon. Here's some pictures I'll post better ones when I can.

I've sold and have drove almost 2hrs one way to make a deal. I always carry a gun daily and especially when meeting. Knock on wood every deal I've made through here has been great, if I have to drive a long distance then I usually get one of my nephews to go with me, and I always text or call my wife when I'm there and when I leave.

I got a CS on the way. I've been carrying my C that I had that Genghis Comp done on and I like it for AIWB carry even though it's a single stack.

Thanks for the information. Now I need to find one at decent price.... the ones I've seen command a high price but you just don't see to many in the Gun Shops, mostly online.

I was thinking about that. I bet once you get used to them they shoot great. Does it take alot to squeeze the lever on those?

Free bump for a great rifle, I've been there also. I just sold 10 of my S&W Revolvers cause of some medical bills and taxes.

Those look good. I've seen a few here and there. I've never shot one but would like to have one to go with my H&K SP5K.

I found this company and have thought about getting one and installing in my truck behind the passenger seat so all. VaultTek Safe, do a search and look them up

Looks good, how do you like the C2. I've got a P 4.14 Full Rail, P DPO, C2, and two C's one of those I sent off to have what is called a Genghis Comp, it shoots great I need to get my Grip Module's re-stippled.

TGO David, I'm sorry for this but I feel what I posted was the truth. I'll keep outof the political threads cause I can see that opinions on subjects upset some. So If you feel that I need a vacation then so be it sir.

I like how this thread was left alone. The one I posted about him and a couple of other's including "Old Joe" must have really offended one of the mods, cause he deleted it. Nice to see there aren't any favoritism when someone brings up the same subject.

It's finally working on my phone now.

Well I guess I better go get a truck load of Mason Jars, half for the Cash and Silver I have, and the other for some "Shine" so I have something to trade. Now to start digging a bunch of Gopher Holes in the back yard, and get some Copper Sheets and Tubing.