Posts

5,268

Joined

Last visited

Days Won

17

Feedback

100%
About GlockSpock

Miscellaneous
Handgun Carry Permit
Law Enforcement
Military
NRA
Carry Weapon #1
GlockSpock's Achievements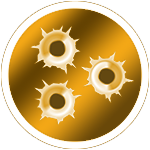 Postus Maximus (5/5)
1
Community Answers
Here are some fiscal notes attached to this: https://www.capitol.tn.gov/Bills/112/Fiscal/FM1600.pdf Expands a bit on the background of the bill itself.

Well...I see someone likes flowcharts like I like spreadsheets.

Alright, finally made a decision and hopefully take the crown as now being the King of Milwaukee. Two weeks ago I took advantage of one of their deals. If you purchase the "starter kit" including a 5.0 Ah, 2.0 Ah, and charger, you got a free tool. I chose the Orbital Sander, as that's what I wanted overall. For two weeks, those batteries have been sitting in their box, I wasn't sure what to do with them but I finally found their place. As seen above, I was considering one of their 7-1/4" saws for roughly $250.00 give or take. I would have made a mistake spending that money on the bare tool. Today I took the batteries back and got a credit of $132.50. That means I've got $85.90 in the Orbital Sander. Not too bad. Today I found the following bundle: https://www.homedepot.com/p/Milwaukee-M18-FUEL-18V-Lithium-Ion-Brushless-Cordless-Hammer-Drill-and-Impact-Driver-Combo-Kit-2-Tool-W-Circular-Saw-2997-22-2732-20/314961660 It's $479 but is eligible for their "free battery/tool" combo. I chose an extra 5.0 Ah battery, which I'll return for $124.73. After returning the battery, I'll have roughly $400.97 in the new bundle. But...the bundle (instead of the $250.00 bare saw) gets me: M18 Fuel Hammer Drill M18 Fuel Impact Driver 2x 5.0 Ah Batteries 7 - 1/4" Fuel Circular Saw (same one I was considering for $250 bare) Charger Hard Case So, I definitely made an excellent decision in returning the 5.0 Ah and 2.0 Ah battery kit for $113, as I essentially only paid $3.00 more to get the drill, driver, and 2x 5.0 Ah batteries (instead of 5.0 Ah and 2.0 Ah).

Any reason a person would get the rear handle vs their "normal" circular saw? I imagine it's personal preference, but without a lot of experience with either form factor I'm unsure what makes sense for me.

That's the best way to look at it. Look at all of these stocks that are on sales! Who wouldn't buy 9mm by the case if it were $0.05 -$0.10 a round? When the market is down is when it is time to buy. I don't understand people that only want to invest when the stock market is "doing good".

Just type out your payment details here and I'll get it fixed for you. EDIT: And...in case there is anyone that doesn't get it, this is sarcasm.

@cgpeanut I just want to point out and commend your optimism. It's probably a better world where you can find hope for things like national reciprocity (which, I personally don't think you want the Feds managing this) or looser NFA laws.

@FUJIMO You like the M18 RO Sander? I picked one up today, first thoughts are that I like it but it seems people either love or hate it. Got a bundle with 2.0 and 5.0 Ah batteries with charger. I could return those and make the sander something like $80.00. At some point I do need more batteries though so I'm thinking I may keep it.

Sold off my older drill and impact driver (M12, brushed) and replaced it with this kit: https://www.homedepot.com/p/Milwaukee-M12-FUEL-12V-Lithium-Ion-Cordless-Hammer-Drill-Impact-Driver-3-8-in-Ratchet-Combo-Kit-3-Tool-2598-22-2567-20/316105832 Exited to step into the world of brush-less and FUEL. From what I've read, I should see a decent difference. I'm curious about the ratchet, I'm thinking it may be useful for mower type maintenance and other related things. @FUJIMO Thoughts on the ratchet? I paid an extra $80.00 for the bundle that includes it, the drill and driver are only $179.00 without it.

Absolutely agree...with one caveat being true (probably more-so than with gas tools): Quality Counts Although a cheap gas tool may be "good enough" (although it may not have the longevity over years that you may find with a quality tool), cheap electric tools and their batteries can be a rather bad experience.

This is what I purchased and ultimately have loved. It runs the trimmer attachment and pole saw wonderfully. Especially for someone that already has the batteries this would be a wonderful purchase, just note it typically requires High Output batteries but @FUJIMO can probably deep dive into that more than I could. Take a look on Facebook Marketplace, I bought the Pole Saw attachment locally for $60.00 new in box to compliment the trimmer head.

@FUJIMO Well I've picked up the trimmer, pole saw attachment, blower, and hedge trimmer over the previous two weeks. I'm surely on the right path.