Posts

452

Joined

Last visited

Days Won

2

Feedback

100%
Miscellaneous
Handgun Carry Permit
Law Enforcement
Military
Carry Weapon #1
Carry Weapon #2
Tuffus's Achievements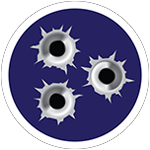 Established Contributor (3/5)
I had arthroscopic surgery on my left knee 3 times from age 26 - 46. The 3rd time I didn't need crutches after 1 day and missed no work. Pretty quick recovery each time. Bicycle riding strengthened the knee afterwards. You probably will be all fixed up after 1 surgery. Mine was due to a horrendous tibia plateau fracture which really ruins the joint and eventually had to be replaced. Good luck and have a quick recovery.

https://l.facebook.com/l.php?u=https%3A%2F%2Fwww.instagram.com%2Freel%2FCcLNGt9luen%2F&h=AT3lFGc_s01nzwAdZz_wGLAR3Am668MpBnYCBbOuyxGKaV_tUkimvyrxsA9pjEXC7z1VpMHMCg_R_wqFW7ShngXYnGGZjGSk5DtHLEUa9z-BnU4SOkMgxycidZ_osQOLW4UeoV_WBvxFEkvYLMxofvQmwh6ErZc&s=1

I got my permit in 2008. It took 70 days before it arrived in the mail.

I have been trying to obtain the FN 520 Tactical .22 to practice with hoping with the high cost of ammo these days I could shoot with the same feel of my 509 tactical. I had my card out to purchase one at Sportman's Warehouse but it had a couple of flaws out of the box upon inspection before I completed the purchase and they had to send it back to FN. I am now looking for the Sig instead because of the higher capacity and lower price. I can use it to train for my Sig 365 XL instead. I have lots of .22 ammo to burn through so I can save my 9mm to use sparingly.

Reminds me of this Tom Rush song.

Sorry to hear, sounds like a very fine man indeed. Thanks to you both for your service and will pray for him and his family.

My 1993 Goldwing gets about 45 mpg, I may use it more this year with gas prices going up and up. I actually put more miles on my bicycle for social and health reasons and may use it more for trips to the store. The Goldwing will definitely get more use this year for longer rides.

When the EMP explodes everyone will have to travel that way.

At least I'm not growing old all by myself.

I use Pmags in my Ruger PC9 carbine. Never failed me yet.

I understand completely, my wife just stares at me like a deer in the headlights at some of my jokes.

Either your wife has no sense of humor or you need to DNA check your kids!