Posts

461

Joined

Last visited

Days Won

2

Feedback

100%
Miscellaneous
Handgun Carry Permit
Law Enforcement
Military
Carry Weapon #1
Carry Weapon #2
Tuffus's Achievements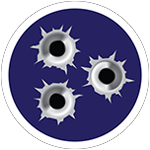 Established Contributor (3/5)
I have had 1-5 birds hitting my feeders most of this year. I think some of the birds from up north are headed south already, I'm getting 15 + birds having a feeding frenzy for about 2 weeks. I'm putting out fresh nectar every other day in 3 feeders because they are hitting them hard. Fun to watch.

I have the same model as TrippleGGG with a Romeo 5 red dot. I let a buddy shoot it last week and now he has to have one too. I don't own a 9mm Glock so I had to buy some mags. I got the Magpul mags that are Glock compatible and had no failures at all. Very much fun to shoot.

Main thing is to keep praying mantis off the feeder. They will kill the birds, no joke.

This clip says it all. LOL. https://ifunny.co/video/whoopi-goldberg-suggests-jill-biden-become-surgeon-general-of-the-akZkMr2k9

Did you find this here? LOL. http://www.catsthatlooklikehitler.com/cgi-bin/seigbest.pl?1

I did that a few years ago with my driver's license. Hope I don't forget about the 2 months I went early when I have to renew again.

Let's hope you get to enjoy them for many many years to come!

I have 3 regular customers at my house in Murfreesboro.

I had arthroscopic surgery on my left knee 3 times from age 26 - 46. The 3rd time I didn't need crutches after 1 day and missed no work. Pretty quick recovery each time. Bicycle riding strengthened the knee afterwards. You probably will be all fixed up after 1 surgery. Mine was due to a horrendous tibia plateau fracture which really ruins the joint and eventually had to be replaced. Good luck and have a quick recovery.

https://l.facebook.com/l.php?u=https%3A%2F%2Fwww.instagram.com%2Freel%2FCcLNGt9luen%2F&h=AT3lFGc_s01nzwAdZz_wGLAR3Am668MpBnYCBbOuyxGKaV_tUkimvyrxsA9pjEXC7z1VpMHMCg_R_wqFW7ShngXYnGGZjGSk5DtHLEUa9z-BnU4SOkMgxycidZ_osQOLW4UeoV_WBvxFEkvYLMxofvQmwh6ErZc&s=1

I got my permit in 2008. It took 70 days before it arrived in the mail.