Posts

2,054

Joined

Last visited

Days Won

9

Feedback

100%
About Alleycat72

Miscellaneous
Handgun Carry Permit
Law Enforcement
Military
NRA
Carry Weapon #1
Alleycat72's Achievements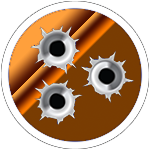 Prolific Contributor (4/5)
Devils advocate. I have a gun on me and there's a robbery. If the guy knocks me out and can get my gun, he could use it to kill people. That's a deadly threat. Cops shoot people 37 times on video without any repercussions. I should be treated the same as they are. Sometimes people need to be shot 37 times. There is nothing that says you can't be angry at someone when you shoot them in self defense. I'm not afraid of dying so does that mean I can't use lethal force to defend myself if someone is trying to kill me. You are required to fear for your life If you shoot someone that was trying to kill 37 nuns, 16 lady's, and 27 babies....50 people took video....DON'T TALK TO THE POLICE. Don't be an ass about it. The police will be okay. It'll get figured out. If you talk, you'll say something stupid.

I need some work done and figured I'd give someone here first shot. Going to need a retaining wall redone, concrete pored, and a little brick work. I'm trying to find some people for estimates and that's been fun. Any of y'all in the business? I will be paying cash and like to see examples of previous work. I'm just outside of Columbia.

Probably cord management. I use electrical tape like you wouldn't believe.

If you find a good place to hunt, you'll find plenty of people that'll want to help you.

But what about all the happy pills everyone I work with are on?

As long as it's illegal to murder the wicked there has to be a moral line in the sand drawn. The question is where and who's moral compass? In fact making murder illegal is a law based on morality. In some cultures, using kids for sexual gratification is acceptable. Do we stand and let those cultures practice that in this country because "you can't legislate morality"? Those who agree with a law will follow and those who disagree will break the law. It's always been that way. Laws are not always there to punish the one that broke the law but to protect them. A good man is capable of terrible things if left without any other options. As for myself, I don't want my kids around the priest or the perverted. I also don't want the priest or perverted making my laws.

Gas station once Large reloading supplier once.

Facebook market place. You can find some decent deals sometimes.

I checked once for about 3 minutes and meter showed 46 mph. I should have looked at my weatherstation.

You can shut down a bank with the push of a button. Well several keys on a keyboard to be more precise.