Posts

352

Joined

Last visited

Feedback

100%
About HvBikeWlTravel

Profile Information
Location
Gender
Occupation
Miscellaneous
Handgun Carry Permit
Law Enforcement
Military
HvBikeWlTravel's Achievements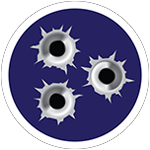 Established Contributor (3/5)
The sooner you start the sooner you appreciate the benefits and satisfaction of loading your own. And .38/.357 is one of the easiest and cheapest setups to learn. But I think you will realize in the final analysis you don't really save money by reloading. You just get to shoot more and enjoy it more for the same amount of expense.

Sorry you are dealing with such a traumatic situation. Hard on everyone involved. One of the toughest decisions I ever had to make was replacing live rounds with dummy loads in my Dad's .38. I had pressure from other family members long before I finally did it. I felt some guilt at taking away a mans right to protect his home, self and property. Especially the very person that had instilled the virtue in that right to me.

Basically what he said. 30 years and 5 Rottys. They were all healthy, happy and sociable.

I'd be more inclined to travel to Columbia. Or Spring Hill if there's a consensus.

Fond memories for me. I spent my 18th Summer down there. 1971. The town is full of tourists attractions. I spent most of my time at the beach(2 beaches actually) or at the old Fort. Had a local "tour-guide". One of the best times of my life. I suspect it would be way too crowded for my taste today.

Call me a little skeptical of this statement. Referenced March 20, 2012 with minimum effort.

I pretty much agree with this statement. I live in a rural area and have had several run-ins with packs or heard them chasing deer thru the woods. That's just one of 25 reasons to own a Rottweiler out in this neck of the woods. They can take care of themselves for the most part. And there's no shortage of coyotes yippin' in the distance after dark.

Yes, this was in the mid 80's. All lived in Franklin. Great guys, but minimal concern over the weapons they carried which could potentially save their or someone elses life.

Agreed. I've known 2 patrol officers and a Postal Investigator(required to carry) that knew little about the firearms they carried and just shot them when required to qualify periodically.

I went without a sight(front or back) on my bargain basement New Haven 12 ga. pump with sawed off 18" barrel for many years. And I've tested many reload combos to see if there was a way to increase spread. Even with that "open" choke, not significant improvement. I'm in the camp(probably by myself) that would pick a shotgun in a house only after using all the ammo in the 10-15 handguns available. IF I happen to go outside with a little more room to maneuver, then I'll grab the 12 ga. I much prefer one hand free in a house. And I'm much more competent with a handgun. But to the OP point of contention, I do remember an assistant Chief of Police relating the story of how he purposely racked a round so as a troubled young man could hear inside. And when he went inside with a partner, the troublemaker had dropped his weapon and sat down at a kitchen table. Guess that has happened a few times. But I'm not gonna havta worry about rackin' since I keep one in the chamber of all my defensive firearms.

I like your idea. Probably a little further than I would care to drive(50 miles) in a 4-wheeler. Plus the Wildkitties are playin' tonight.

http://www.lifewithdogs.tv/2014/12/pit-bull-comforts-deer-tangled-in-fence-until-help-arrives/

Yep. I had a couple of Chicken incidents over the years with the Rottys. They were great with horses(after the first meetings), okay with most cats(if they didn't run) and great with kids. But chickens, bad news.

Utah just ended a Breed Specific Law Jan. 1st. I believe Pit Bulls were the most targeted breed.