Posts

10,045

Joined

Last visited

Days Won

34

Feedback

100%
About Erik88

Miscellaneous
Handgun Carry Permit
Law Enforcement
Military
NRA
Carry Weapon #1
Carry Weapon #2
Erik88's Achievements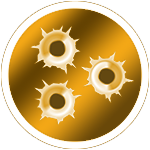 Postus Maximus (5/5)
Getting in someone's face with a cell phone does not warrant deadly force. This guy is extremely lucky he was found not guilty. Watching him pop that guy in the stomach was extremely satisfying though. I'm glad he isn't going to prison for that even though I think he made a mistake.

Between her and McConnell it was anyone's guess who would go first and completely unacceptable that both remained in office this long. The fact that neither party stepped up and forced them to resign is disgusting. Congress could basically double as a nursing home at this point.

Not concerned. This group cannot pass new laws and Congress has shown they won't either. This is one of those feel good measures to show they are "doing something".

Here is my latest scare. This was 100% intentional by the other driver. He managed to slalom between me and another driver in the slow lane behind me. Had a look of pure crazy on his face when he passed me. I'm uploading the muted version because of my language. Well, I thought I muted it but apparently not. Apologies for my words. I don't normally bring Jesus into my cursing but I was rattled.

And possibly die a horrible cancer death? I'd hate to work with those chemicals every day but maybe they have a way of doing it safely.

The liquor is called Termidor. They drill holes into the ground along the entire perimeter of your house and inject it into the ground. If you have concrete they will drill small holes, inject the chemicals, then patch the hole back. That's what my house had done by the previous owner in ~2015 and so I'm due for reapplication soon. When I got a quote in 2021 it was going to be $775 plus a $95 annual guarantee. Bait stations are cheaper but more questionable in their effectiveness. https://stampedepestcontrol.com/how-long-does-a-termidor-treatment-last/

I doubt you were their target audience.

That's correct. There is so much capacity right now that this will ultimately be the case. I feel for their 30k employees and wish them well.

That's a poor excuse by people who don't want to take the blame. UPS employees are in the same union and they made $13 BILLION in profit last year. Yellow was poorly managed. The longer I work for a corporation the more I come to appreciate unions. Drivers are horribly underpaid when you consider what they have to deal with and unions are about their only chance of getting decent pay and benefits.

That is terrifying. I hope they fault the other vehicle or at least declare it no fault. Leaving a vehicle in the interstate travel lane with no lights is a recipe for disaster. I'm glad she's ok.

Have you been to Hot Springs, NC before? Tiny scenic town with some restaurants along the French Broad river. It's a stop for hikers on the Appalachian Trail. It may be out of your way but if not it's worth stopping at for lunch.

My house is due for this. I'm probably going with the Termidor liquid over the bait stations. Everyone has a different opinion on this but it makes more sense to me.

The hearing is already over. Lasted 2 hours. Now it's up to Congress to try and get to the bottom of this.

Absolutely not. The MSM is barely even covering this story. If anything, the opposite is happening. Yesterday I went on CNN, FOX and NPR after the hearing and all 3 were talking about Hunter Biden's plea deal but there was no mention of the hearing on their main page.