Posts

9,787

Joined

Last visited

Days Won

33

Feedback

100%
About Erik88

Miscellaneous
Handgun Carry Permit
Law Enforcement
Military
NRA
Carry Weapon #1
Carry Weapon #2
Erik88's Achievements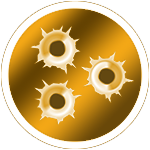 Postus Maximus (5/5)
And once you SBR, how does it work with a spouse? If I die, my wife wouldn't be able to be in possession right?

Basic handyman skills. I was never taught anything about tools. I've learned everything as an adult by watching YouTube or using forums. My learning curve would have been a lot smaller had I learned some basics as a kid. I know someone already mentioned cooking and I agree. Same story. I learned how to cook as an adult.

What about the guy doing Mike Tyson punches to his face while his cop buddies hold him up? Seems just as bad as the kick to the head.

Does the union have an obligation to help them or is it a choice?

Is he a high dollar Attorney? Makes you wonder how he could afford him. I was thinking that I would hate to be the public defender assigned to one of these defendants.

I took my bike to Windrock today. First time there. What a blast! This little bike was really impressive. I was able to ride 22 miles and had 37% battery left when I finished. On the way down the mountain I saw the regen function work for the first time. While coasting it actually recharged the battery a little bit. My rookie move was underestimating how muddy I would get. I should not have worn my good coat. I tried to avoid the mud puddles for a while but eventually stopped being a sissy and just tore through them. I just wish I had someone to ride with.

The only reason I'm curious about this now is because the entire thing looked more like a preplanned hit, than a legal traffic stop. We never saw any proof of wreckless driving. As soon as he pulls over, they immediately went to violence and yanked him out of the vehicle. I never even heard them identify themselves and state why he was stopped. Tyre was the only one trying to deescalate the situation until I think he realized he was in serious danger. I don't blame him for running away. If there is more to the story I'm confident MPD will get to the bottom of it and upgrade charges as needed. I feel like the kidnapping charges are proof that MPD agrees this was not a legal stop to begin with.

The part where a few held him up while the other repeatedly punched him looked rehearsed. I would not be surprised if they have done this before. If they act this awful while wearing body cams it really makes me wonder what else happens off camera. Not just here, but across the country.

I have the bigger CW9 on my hip today. It has been 100% reliable and is pleasant to shoot. Whoever buys this one will be happy.

My company just announced our drivers won't be able to drive in Memphis after 1800. The Memphis Police Department has advised that all cargo shipments that come into the Memphis area should reroute and cross the Mississippi river through I-55 at Dyersburg.

Bump! Send me trade offers!

It could also explain why he ran from them.

Releasing it on a Monday morning makes more sense to me. By Friday night people are already drinking.