Posts

9,652

Joined

Last visited

Days Won

32

Feedback

100%
About Erik88

Miscellaneous
Handgun Carry Permit
Law Enforcement
Military
NRA
Carry Weapon #1
Carry Weapon #2
Erik88's Achievements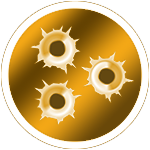 Postus Maximus (5/5)
I've tried two different photo compressing apps with no luck. What a pain.

No matter what picture I try to use, they are all too big for my profile pic. I've been trying to change mine for months.

That ending was ridiculous but typical for us to almost blow a 17 point lead. So glad we won. Need to change my avatar.

Is that a typo? Of course gas is higher than 22 years ago.

The city owns some land near me that is just unused woods with some walking paths people made. I was hoping for more developed trails but it's clear few people go there.

I'm not sure yet but it seems pretty good. They advertise it as 60 miles but I'm sure that's on ECO mode, and mostly flat. My neighborhood has massive hills. I've been reading about lithium ion batteries and how to prolong the life. One guy said they want to live their life around 50%. I haven't charged it past 80% and will try to keep it between 30-80%. Today I rode for an hour and it went from 80-62%.

I've been wearing this thing out riding around West Knoxville. I had a guy stop me and ask all kinds of questions. He wants to sell his two stroke dirt bike and buy one. I will say, with no experience riding off road these trails kicked my butt. Guys make it look easy online. Aside from that guy, most people don't may any attention to me. I'm very cautious around other vehicles.

They actually make a pedal kit for it. I assume it's at least partially for this reason.

Judging from what I've seen and read online, you can get away with a lot. I passed a few cars in my neighborhood and didn't get a 2nd glance. Most people are going to assume I'm on a small motorcycle or a bike of some kind. A few people in other states said they got stopped by cops who only wanted to know where they could buy one. They are starting to crack down in California though. Go figure.

It has arrived! Took it for a quick spin earlier. It's a blast. Surprising amount of torque and I haven't "unlocked" full power yet. I'll do that tomorrow.

Had South Florida beat Florida last night I would have won $350. They almost pulled it off. My only hope is that the Vols find a way to beat them this year.

We bought our RAV4 new in 2012. It now has 140,000 miles and the only repair I've done was a $30 upper radiator hose. Other than that I've only done routine maintenance. It gets 28-29 MPG highway. The newer RAV4s get even better MPG.

Yes the SurRon and Talaria are very similar. People that made the SurRon broke off and started Talaria. The main difference is that the SurRon has a belt, and the Talaria has a gear box. From what I read, you can't go wrong with either.