Posts

9,499

Joined

Last visited

Days Won

29

Feedback

100%
About Erik88

Miscellaneous
Handgun Carry Permit
Law Enforcement
Military
NRA
Carry Weapon #1
Carry Weapon #2
Erik88's Achievements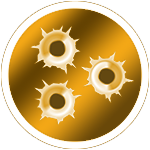 Postus Maximus (5/5)
That was terrifying. I wonder if the lug nuts on both wheels were not torqued.

Mostly demand. It started right around the time Russia invaded Ukraine and diesel prices shot up.

Not a lot beyond it being a concern. Most of our loads are contracted so that our customers pay for fuel. Or at least most of it. It's all hurting though. The cost of new trucks, tires, repairs on existing trucks, etc. All those things are substantially inflated right now. If you know any kids graduating high school that wanted to learn a trade, diesel mechanics are in high demand and make a lot from what I understand. More overtime than you could possibly want I assume. The next year or two will be interesting I bet.

Consider this your monthly supply chain update. The trucking company I work for this time last year was declining 10,000 loads per week. Now we are declining around 1,000 loads per week. That was 10k loads we wanted to haul, but simply couldn't. We have seen a remarkable drop from even Q1 of this year. That said, I think we had our best Q1 in company history.

Video is private but it would also help to know what type of vehicle it is.

The parts I read in his "manifesto" seem like the opposite of what a gun grabber would write. He specifically said he wanted to avoid places where people might have CCW's and picked NY because of their restrictive gun laws. I didn't read the entire thing though. What did you see that made you feel opposite?

And it's the same people saying the inflation is all Biden's fault.

Well, my Instagram feed just included a video of a woman having a large cockroach removed from her ear, which crawled in while she was sleeping. I'm never going to sleep again. Thanks IG.

What? You lost me on this one.

I always cringe when people talk about their wife like this. It makes me wonder what sort of marriage they have. My wife and I discuss purchases like adults and always come to some sort of agreement. In 11 years the only thing my wife has asked me not to buy is a motorcycle. The guy in that conversation is just a selfish idiot. I hate dealing with people like that.

It might depend on the industry but this has not been my experience working in an office job for 11 years now. Many of the younger people I worked with were eager to get promoted up the ranks and really put out a pretty good effort. At least most did. There were some people in their 20's that were horrible. Others were promoted to management spots before they hit 30. At the same time, we had a lot of people in their 40-50's that were so burned out by corporate bull that they were doing the bare minimum to simply keep their job. I don't blame them. Overall, I haven't seen any proof one generation at work has been worse than the other. It's been a mixed bag. Well said. I think some young people just aren't willing to kill themselves for a corporation that doesn't care about them at all. That doesn't make them lazy in my opinion.

I would look at a used Lexus GX470 or GX460. The 460's are newer and a little bigger. The 470 has the legendary 4.7L V8 which has been documented to go 1 million miles a few times now. https://www.facebook.com/marketplace/item/1054011635214955/?ref=search&referral_code=marketplace_search&referral_story_type=post https://www.facebook.com/marketplace/item/469057814965331/?ref=search&referral_code=marketplace_search&referral_story_type=post

So are you looking for a smaller truck or just a small vehicle of some kind?

I'm keeping my 20 year old truck and my 10 year old RAV4. Absolutely nothing wrong with either one. I wouldn't be afraid to buy a high mileage Toyota truck. Even if you have to shell out a few grand for repairs it's still cheaper than buying new. Plenty of Tundras for sale on Facebook marketplace.

I have two friends taking the same beginner motorcycle class I took this weekend. They picked a great day for it. Tomorrow isn't looking good though. Still no motorcycle for me but I did make it out on the lake all day so I can't complain.