 rbishop
Lifetime Benefactor
Posts

262

Joined

Last visited

Feedback

100%
About rbishop

Profile Information
Location
Gender
Interests

firearms and endurance sports

Occupation
Miscellaneous
Handgun Carry Permit
Law Enforcement
Military
NRA
Carry Weapon #1
Carry Weapon #2
Recent Profile Visitors
The recent visitors block is disabled and is not being shown to other users.
rbishop's Achievements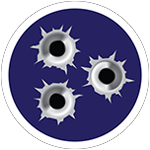 Established Contributor (3/5)
Browning A5 Magnum Twelve, made in 1969, 3" chambers, rare 32" vent rib barrel. Belgium made Browning. This shotgun is in excellent condition. I sold my Winchester Model 12 Heavy Duck w/32" barrel on this site a few years ago. Now its time to let this one go. If you are looking for a Browning Magnum Twelve for turkey, waterfowl or dove hunting this one is for you! I don't have any pics yet. If you are interested I can take some with my cell phone and send to you. $2,000.00. Located in Cleveland, TN. Thanks TGO!

That gun pictured is a rare 24 gauge. I don't think you are comparing apples to apples. But having said that you don't see Greeners every day for sure!

I have a brand new, never fished Hardy Zephrus Graphite Fly Rod. This rod is for a 6 weight line. I bought it early last year with the intention of using it on the Hiwassee but it was never taken. It comes in the original rod tube and sock. This is a top rated rod, winning the "Best 6 weight" in various reviews. It sold new for right at $600.00. I will take $500.00 for it. My loss your gain! PM here or email reggiebishop9646@gmail.com.

Great person to deal with. I am pretty sure he is looking for nice vintage Remington guns from the 70s era. But what do I know!!

Are you traveling to East TN any time soon? If so I will take it!

Prayers for Middle Tennessee!

That is a pretty broad statement you are making. Most firearms have not performed flawlessly in the past 20 years. Read some reviews. Do some research and you find there have been a lot of flawed firearms, some made by the big name producers of handguns. Your statement is incorrect.

I stick with Glock primarily because of their reliability. I have shot 1,000s of rounds thru Glock 9MMs and they just never seem to fail. I am sure the others are reliable as well.

I like using a 20 gauge SxS, with at least a 28" barrel choked modified/full. 7.5 shot is normally my go to shot size. I find that most people don't lead the birds enough and don't use a tight enough choke. One other bit of information. If you have access to a small pond that has a border that isn't overgrown (sandy/dirt border) you might find some good shooting late in the day as they come in for water before going to roost. I have had some past success shooting solo beside a good water source. The birds like to be able to land on open ground and walk up to the water, so it needs to have some bare ground on the water edge.

I am amused when I see or hear people talk about hunting pen raised birds, about how much fun they are to shoot. If you have ever experienced hunting wild quail, pen raised birds are laughable. I have watched TV shows where they basically have to kick the bird out of its cover to get it to fly. That is NOT quail hunting! I wonder if all of the "plantations" down in South Georgia have pen raised birds? Or maybe if some of them still have some wild birds? I know they are very expensive and I have always assumed they just cater to people who can afford to pay high prices to "simulate" quail hunting.

My EDC carry is a G29. I love it.