Posts

75

Joined

Last visited

Feedback

100%
About jct231

Profile Information
Location
Gender
Interests
Occupation
Miscellaneous
Handgun Carry Permit
Law Enforcement
Military
NRA
Carry Weapon #1
Carry Weapon #2
jct231's Achievements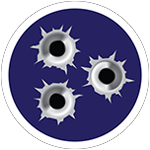 Established Contributor (3/5)
Looking for a Kahr CW380 or P380 at a resonable price and distance.

There are several makers but I use the Storm Lake .40 to 9 conversion and its straight drop in... no need to change anything else except for the mag. If there is any problems, it's because you are using under powered rounds. I use the Winchester nato 124 grain and like I said... shoots very soft and zero problems

Love my 22. Even with +p rounds, it is the softest shooting 9 I have when the conversion barrel is in.

Up for sale is a Bear Creek .223 Wylde... yes it will shoot 5.56 with no problems. This is a complete factory firearm that I bought awhile back from Bear Creek Arsenal I have never fired this one but I do have other firearms from them and they have worked flawlessly. If you've never heard of them, they are American made and I think they are on par with Palmetto or Anderson. Here is a copy and paste description with the Sku included if you want to check it out on their website. BC-15 | .223 Wylde Rifle | 16" Parkerized M4 Barrel | 1:8 Twist | Carbine Length Gas System | 15" MLOK | No Magazine Sku CR613N-223WCM41618P-15M3 I would like to get $450 for this or possibly trade for a Gen 4 Glock 23... maybe a 43 or 43x Live in Manchester, work in Murfreesboro but will travel a resonable distance.

I did the same, researched Air gun forums for weeks until it gave me a headache! lol The reason I descided on the Hatsan vortex edge is its was a no frills rifle without the wooden stock but still had the gas cylinder instead of the spring and iron sights to get me through the break in period. Break barrel Air rifles are notorious for being scope killers because of the violent double recoil. I have since bought a UTG scope with eatched glass ( because of the recoil) and it has worked great for me after a few hundred rounds. Holds zero perfectly, clear glass, 3x12 zoom with a 10 yard to infinity parralex... it was more than the rifle at $150 but a drop in the bucket compared to bigger name brand Air rifle rated scopes like Hawke and the quality is still top notch and built like a tank! More than good enough to do double duty on my AR as well. Pcp rifles are very cool with being semi auto, for a few shots until you have to pump it up again or change out the tank, and mags and all but it takes all of 5 seconds to fire, reload, and be back on target with the break barrel. I went with a tool over a toy....at this time.

I recently picked up a cheap Hatsan vortex edge in .22 for $100 on Amazon to keep the squirrels out of my attic. I'm happy with it for what I paid. Its made in Turkey and the barrel is supposedly made from German steel instead of the Chinese pot metal. It's not a tack driver and the trigger was stiff even after I adjusted it but I bagged 6 tree rats the first day out of the box with the "iron sights" from about 20 yards with a 16gr. Pellet traveling around 800 fps. After the damage they were creating, I feel it paid for itself and my little Mountain Cur feels he finally has a purpose in his back yard. It was pretty loud when I first got it but after about 300 pellets through it, it is considerably more quiet. My neighbors aren't right on top of me and I do have a privacy fence but I have asked them if it bothered them and they never knew I was shooting it.

The article lost credibility to me when it said ".... the grip should fit 95% of shooters." I find that hard pretty to believe from a 15 round double stack .45. The thing does look pretty tall though, maybe they stagger the rounds like in the Shield.

I think if I were to dish out that kind of money I would probably just go a little more and get a P227... Or the 21 and a half case + of ammo.

Wow! I did not know that. 17 rounds would make it a beast!!! I would have to start doing some curls so I can keep it on target!

Thanks for the comments. Im not looking to carry but to get one as a range toy and a HD/nightstand firearm. I've had the M&P and it was a pretty good fit for me but the Gen 3 I tried was way to large for comfort, for me, but I never really have it a legit chance.... good to know.

What's you opinion on the Gen 4 and comparison to the grip radius between M&P full size .45 with small backstrap vs Gen 4 with no backstrap.

On Target is pretty helpful sometimes. They have changed out sights for me and not charged me. Their Smith is a pretty good guy also but I can't remember his name. He is just in there a few days a week.

I used to go to Fall Creek of Mona Rd. and it was always good to me but it's been a few years since I have been there.