 Posts

37

Joined

Last visited

Feedback

100%
Profile Information
Location
Gender
Interests

golf, fly fishing, hunting

Occupation
Miscellaneous
Handgun Carry Permit
Law Enforcement
Military
golfnfish's Achievements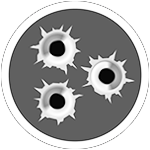 Just Getting Started (2/5)
Thanks! Being located in the southeast corner of the state unfortunately makes it inconvenient for many members to do a face to face purchase. I thought with the opening of Dove season next week there might be a member scrambling to find shells given their relative scarcity this year.

**WITHDRAWN** I have 2 cases of 20ga shells for sale. Each case has 10 boxes of 25 shells each. One case of Rio #8 shot and one case of Estate #9 shot. Each are 2 3/4" 1oz of shot Asking $100 for each case. Face to face only in the Collegedale/Ooltewah (Chattanooga Suburb) area. I am not willing to ship. Message me with interest. Thanks for looking

Moved to Gear classifieds

Thanks to all that have commented. Its been very informative.

Thanks. That's good to hear as I've never consigned a firearm. I have consigned a few high end bamboo fly rods to out of state dealers before and had good experiences.

Thanks. All good points. I've never really attended gun shows and I don't think I would want to consign what I consider a mint condition long gun to a local dealer's rack where the public can handle and mess with it. I'd love to find a local dealer that sells on gunbroker to list the guns on a consignment and commission basis but I haven't had any luck in that regard. Thanks again for your suggestions.

Thanks. I do have them listed for sale in this forum's classifieds as well as the classifieds of another hunting forum I am a member of. Both listings say I was giving the members a chance to buy before I go the Gunbroker route. I would very much prefer a face to face sale to a member as opposed to listing them on Gunbroker but I'm researching the sales process on Gunbroker in the event that they don't sell on the forums.

I am thinking of listing a few of my long guns for sale on Gunbroker. For those that have sold or are currently selling on Gunbroker are there any common pitfalls or hazards to avoid. I'll be requiring payment by USPS MO or Certified Check and know I will have to ship to the buyers FFL. I plan to ship USPS Priority fully insured probably Registered. I have experience occasionally selling high end fly fishing rods and reels on Ebay and private forums but I have never sold anything on Gunbroker. Thanks in advance for any advice. PM me if you would rather discuss privately.

I posted this in the thread on the Marlin 357 thread. There is an easy and cheap fix for anyone that doesn't like the crossbolt safety on their Marlin lever action. http://www.leverguns.com/articles/taylor/crossbolt_safety.htm I haven't used one but it seems to get good reviews on the Marlin forum.

I have a Marlin 1894c 357/38 JM barrel with the crossbolt safety and love it. I personally like the safety as I'm used to them from shotguns. For those that don't like the safety, you can buy a kit from Leverguns to remove the safety and replace it with a pin for $9.95. http://www.leverguns.com/articles/taylor/crossbolt_safety.htm It is a simple install that doesn't require a gunsmith and looks very natural on the rifle.