Posts

14,845

Joined

Last visited

Days Won

120

Feedback

100%
About Garufa

Profile Information
Location
Gender
Occupation
Miscellaneous
Handgun Carry Permit
Law Enforcement
Military
NRA
Carry Weapon #1
Garufa's Achievements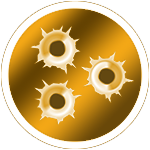 Postus Maximus (5/5)
6
Community Answers
That information or some variation of was reported shortly after the incident. There were live rounds on the set. The crew was plinking at some point before.

It's been that way for years.

They're not going to let her speak are they? Memphis seems to have handled this situation incredibly well and is a testament to the city and its people. Last thing they need is the master of word salad and cackling carrying on about who knows what.

I couldn't even look at his website. Pay me, pay me, pay me, I'll change your life and tell you all the secrets only I know!

When a federal agency publishes a ruling (regulation) based upon the power granted them by US Code (the laws actually passed by Congress) to interpret and enact regulations within the framework of said code, it becomes law. The brace rule becomes law tomorrow until such time a court might stop it.

Now that song is stuck in my head. Thanks for that.

The rule effectively becomes "law" and the 120 day clock starts ticking. If you want a tax free SBR then register and apply within that time frame, otherwise remove the brace.

The rule is scheduled to be published tomorrow, January 31st. https://www.federalregister.gov/public-inspection/2023-01001/factoring-criteria-for-firearms-with-attached-stabilizing-braces

Cool that they have their own headstamp.

You might want to stop equivocating people with animals and go back and watch the video…several times. At what point did he even have a chance to comply like a trained dog?

The shotgun on the right does not have a forearm.

Curious. It's made by Alpine Fiberglass Products there in Mt. Juliet. https://opengovus.com/firearms-license/1-62-189-06-3J-07875 Are the cases fiberglass?

I've only seen the past 20 minutes or so of the video and coverage and it's a lot to take in. I do know one thing, I'm done with Fox News. TC and his Antifa BS is a bit much.

Is that a nickel finish? That will seriously complicate a restoration. I'm of the leave it be mentality. What you have now is the pistol's history. A very costly and likely disappointing refinish might spoil that regardless of intent, but you'll never really know until it's done. BTW, according to Colt it was made in 1920.

You will absolutely have an entire nation of agitators swarming in to raise hell of some kind. Sharpton, Crump, main stream media, and social media will help guarantee that. I pray that I'm wrong as well.