Posts

14,718

Joined

Last visited

Days Won

119

Feedback

100%
About Garufa

Profile Information
Location
Gender
Occupation
Miscellaneous
Handgun Carry Permit
Law Enforcement
Military
NRA
Carry Weapon #1
Garufa's Achievements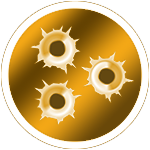 Postus Maximus (5/5)
6
Community Answers
When does Vandy normally start turning up the heat?

I am no lawyer or expert by any means but most knife laws in Tennessee were wiped off the books in 2014. There may however be exceptions for school properties or the gotcha of "intent to go armed". That's my internet lawyering at work.

1

I get running down the clock but they should have just gone ahead and made a touchdown to widen that score a bit. I'm not complaining now that my angst is relieved, but strange things always seem to happen in this rivalry, like what the devil Florida was about to pull off.

I was fully prepared to have a stroke there at the end. Go Vols!

I don't know what's worse…the rampant insanity taking place all around this county, even in the boonies, or the fact that people throw around acronyms without defining them. WTF is an SRO? Asking NewsChannel5 Nashville.

It actually say "7.62 - 59' with 59 indicating the bullet type. The Czechs called steel core light ball Type 59. If I'm deciphering the rest of it correctly it was made by Sellier & Bellot in 1963. It's good stuff.

I don't think anyone would hear you until you hollered for them to get out of the way.

He used 16 sticks of dynamite and two gallons of gas to try to blow a safe! Kinda reminds me of Jimmy Ferris from Texas and his story but I don't think anyone went to jail for that.

So you got a hipster motorcycle to break your neck on, lol. That actually does look pretty cool and mighty fun off-road. Is there a local dealer or do they ship and you assemble?

Not really, only a few actually, but that could change in the future. Using Glock mags was a big plus for me as well. One thing for certain is I'll only ever have that one Ruger mag that came with it.

What would be really cool is if Ruger started making M&P mag wells for the PC.

The Museum of Appalachia is very interesting and definitely worth a visit.

There is a 200 yard rifle range with several pistol lanes about 30 yards deep just a few miles from the dam.

Never have been a Kentucky fan but I sure do enjoy watching them play, and beat, Florida…again!