Posts

14,549

Joined

Last visited

Days Won

117

Feedback

100%
About Garufa

Profile Information
Location
Gender
Occupation
Miscellaneous
Handgun Carry Permit
Law Enforcement
Military
NRA
Carry Weapon #1
Garufa's Achievements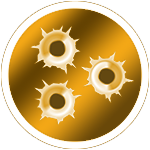 Postus Maximus (5/5)
6
Community Answers
I have no words for this monstrosity. A Marlin 45/70 with the MI treatment.

Roughly $1.800 for an AR in today's dollars. Colt has always been way overpriced.

Did the white supremacist trash use an old or new Bushmaster?

Smoky Mountain Gun & Ammo (SMGA) has a store in east Knoxville now. I know nothing about it but apparently they are open. Bill's Outpost down in Alcoa/Maryville is an excellent suggestion. I'd also check Harvey's Pistol & Pawn. They generally have very good prices on in stock items that may not necessitate the need for a transfer if you're looking at new stuff.

I'd go with the Wrangler as well, unless you wanted a 22 lr/22 mag convertible or an awesome 16" barrel. That's where Heritage can't be beat for the price.

If you look at any other recently placed ad they all have that warning.

Yeah, Powell's gone nationwide. Hard for a local boy to get a deal. But even if it was all local and In person there's always someone that doesn't know any limitations...like the guy buying M1 clips.

So, what are you going to do about to it?

Oh, I know. I do keep up with the local auction house and got all excited a couple of years ago when they had a bunch of nice S&W revolvers. They were running low so I thought why not. Gave it a shot then they started off into more than than I was willing to bid. Do you have that sweet Model 18 I was trying to get?

The one and only gun auction I've been to showed me that. Was about 12 years ago before they were half local/half online. Some dumb fool went home with a ziplock bag of six M1 enbloc clips for nearly $50.

I am totally jealous and happy for you!

With all the economists we seem to have in this country the problem should have been fixed yesterday, lol.

I don't know anything about that but the maximum sales tax rate anywhere in the state of TN is 9.75%...7% for the state with up to 2.75% for the locals depending on what rate they set.

Funny how inflation works. Everyone and their brother is jacking up prices for no excusable reason. Let's not forget the "seller's premium". The auctioneer gets a respectable piece of what the owner is due.