Posts

15,116

Joined

Last visited

Days Won

122

Feedback

100%
About Garufa

Profile Information
Location
Gender
Occupation
Miscellaneous
Handgun Carry Permit
Law Enforcement
Military
NRA
Carry Weapon #1
Garufa's Achievements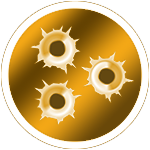 Postus Maximus (5/5)
6
Community Answers
It's been going on for a long time but it does seem to be more acute now. The sole purpose being to maximize profits at the expense of quality. If every last penny cannot be squeezed out of a holding then it goes on the chopping block. If a site does not turn a profit and can't be sold? Turn it off. Same for goods or other services. I am also of the opinion in this day and age of rampant activism in every facet of life, "unsavory" or socially questionable entities would absolutely be acquired to shut them down. All that being said, I've never heard of this outfit and don't know what they own…but I would opine that assets ultimately controlled by the Canadian government via regulations, outright demands, and whatnot, are more vulnerable to such influences than those held by US entities. Depending on how their business is set up.

I don't keep track of where giant wieners are displayed.

It's going to be an ugly season I'm afraid. We saw last week that SEC teams are absolutely going to be a problem. Milton still has a rocket launcher for an arm but there has been no improvement in connecting on down field passes…since he started. That's not entirely on him, but we are going to need to make big plays.

I was keen on watching the Memphis/ Missouri game even though I don't approve of Missouri but WTH is wrong with that field they're playing on? Game is unwatchable.

Camel toe? What do you know that we don't?

Every kid in the 70s had some kung fu moves. I dispute this stupid meme.

What is that supposed to mean? Is that why we're the last generation with any kind of sense?

Mice are bad about getting up into engines and gnawing on stuff as well.

Those old disc guns were so cool.

Both of you look mean as hell, but I know you're good people.

I thought you were rather reserved considering the circumstances.

Maybe they're just letting the judicial system do its thing until the matter reaches SCOTUS for a final ruling.

I reload from time to time but it's not a hobby so I don't spend a lot of time on it and I'm not what you'd call an expert. That being said, it's not hard to do but I would recommend a single stage press and a proper set of carbide dies. Reloading is tedious enough but those Classic Lee loaders, while absolutely functional I'm sure, is like doing things 100 years ago or in Afghanistan. Lee makes good, affordable equipment.

If you bought a new car would you start changing stuff after the first 10 miles long before it is broken in?