Posts

1,059

Joined

Last visited

Feedback

100%
About Wiljo05

Profile Information
Location
Gender
Occupation
Miscellaneous
Handgun Carry Permit
Law Enforcement
Military
NRA
Wiljo05's Achievements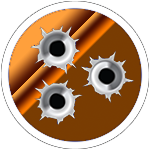 Prolific Contributor (4/5)
Sounds like someone's wife hijacked their TGO account and making sure the deal was as good as he said! Haha only kidding. @Ballen beat me to the reply. It was posted for $550 as he noted.

Switching to the M&P platform and moving out the Glocks. 1) Glock 45 MOS 9mm - sold 2) Gen 3 Glock 19 frankengun - Aftermarket lower, Glock internals, aftermarket slide. Sub 100 rnds fired. 3 mags $450 3) Gen 3 Glock 34 - Fiber front sight, Dawson Ice Magwell, Pyramid Comp trigger set & internals. Stainless guide rod.3 mags with Dawson bases. Competition ready gun. Fits in the box for IDPA ESP . $600 4) TN Arms 9mm PCC/Pistol . Sold Pics upon request, or will get them uploaded this evening. Trade interests would be in the M&P 9mm platform Lebanon/MJ/Murfreesboro area f2f. Must be legally able to purchase/own.

Posting has been updated with what remains. Projectiles and 3 cans of powder left. Make reasonable offer if interested.

Yes they are. No recoil, huge fireball, and fun to shoot. I am looking for the standard version, not the "r". Thanks though!

That stinks! I hope it works as well as the 5D.

Looking for a Rock Island 22TCM. Preferably double stack. Edit: More specifically 1911/2011 style double stack. Hopefully someone has one in the safe they'd be interested in parting with. Can do cash and/or reloading components, or other trade items for the right deal

For any of the fellas that were curious, I ended up buying a Woodland Mills sawmill. The company, their service, shipping, and the mill itself have been great. The only thing that would have been better was if they offered a larger mill. But, at their price point they can't be beat in my mind.

I am cleaning out the reloading room - possibly more will be posted as I count / weigh / organize what I plan to keep against what I'll never get around to using. I can meet Lebanon or the Murfreesboro / Lascassas area most days. All are F2F pickup, no shipping. If I am way out of line with pricing on anything, let me know. Trade interests at the bottom. Must be an established TGO member or recent positive feedback. Powder Sold - H414 - (1) 1 lb jug $25 700-X - (1) 4 lb jug $100 Alliant Blue Dot (1) 1 lb jug $25 Projectiles: 100 (opened, original box) count 9mm 124gr Winchester FMJ $15 Sold - 80 count 243/6mm Hornady A-Max 105gr ballistic tip $20 527 (by weight) 50 gr Hornady Z-Max (same as VMax but green ballistic tip) $100 425 (by weight) 55 gr Hornady Z-Max (same as VMax but green ballistic tip) $85 Cash or Trade. Only trades I am looking for are below (in order of interest), and can add cash if needed. 1) RIA 22TCM Double Stack 2) 1911 in 45acp 3) Electric Case Prep (multi station) for .223/5.56 4) M&P (9mm)

Thanks for the thought and posting the link. They are trying to double their money on that one. They likely will as most are 6 months to a year out, especially if it's of any size. I'm still looking, and am on 1 wait-list but would still like to buy one as soon as possible.

Not only are they expensive, I called WoodMizer in Georgia today, and the sales guy said they have a 6+ month wait on the small units, and 12-15 month on bigger mills!

PM sent. Much appreciated!