Posts

403

Joined

Last visited

Feedback

100%
About Bad_Bowtie

Profile Information
Location
Gender
Interests

Deer Hunting and Four Wheeling

Occupation
Miscellaneous
Handgun Carry Permit
Law Enforcement
Military
NRA
Carry Weapon #1
Carry Weapon #2
Bad_Bowtie's Achievements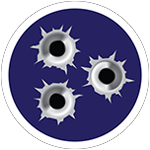 Established Contributor (3/5)
I've got about 70 pieces of brass if you reload.

Selling my 1000 5 seater. It currently has 3793 miles and 457 hours. Mods include: Talon ECU with Snuff tune, comes with factory ECU as well Dual battery setup w/ fuse box Mystic switch panel w/ OTRATTW switches Trail Armor 1/2" UHMW skid plate Turn Pro turn signal kit w/ horn Honda roof Superatv flip up windshield Superatv Front and rear arched A-arms 30x10-r14 ITP Terrahooks on 14x7 STI Beadlock wheels SuperATV wheel spacers 2" rear 1" front SuperATV Rhino 2.0 axles at each corner Jaks stainless braided brake lines High-lifter 2" lift kit Fox QS3 adjustable shocks Ace Racing 4 point harnesses Brick City Fab harness bar Boss radio/bluetooth with 4 Boss speakers Boogerwhips Superwinch Terra 4500 winch with synthetic rope Rear door panel storage mod Underseat marine door storage mod Rough Country cube lights on front 8" Auxbeam back up light bar Side and rear view mirrors Honda under dash storage tray Stainless marine front cup holders Underseat fan Mudbuster fenders Bayouownbeer extended vent lines Honda mid panel Honda soft upper doors for front Asking $16,500 Hate to get rid of it, been a wonderful reliable machine that needs nothing. but i just picked up a new Talon 4 seater, and i dont have room for both.

I bought my last order of 10mm brass from millworks. Looks like they have new and once fired 10mm and some 44 mag in stock. https://www.millworksbrass.com/Store/#!/Pistol-Brass/c/28907032

I've used TN silencer for 2 cans and a SBR. Great guys, I plan on getting a few more cans from them.

Edit: ordered one Before ordering one, I thought I check and see if anyone had one they weren't using. A Ruger American Ranch or Axis 2 would be perfect. Just looking for a cheap suppressor host.

My boy finally got a crack at his first deer this weekend on the juvenile hunt. Made a perfect shot with his Savage 110 7mm-08 shooting 120 NBTs over 45gr of Varget. Folded him up where he stood.

H335 has been my go to for plinking loads. Meters like water and been easy to find the last couple years when some others haven't. Works great with my 55 and 62gr plinkers. I need to try it with some better bullets than the cheap Hornadys and see what itll really do.

Looking to sell or trade an extra upper that I dont need. Palmetto State Armory 300blk 7.5" barrel with 7" mlock free float tube. No BCG or CH. I have the original box also. Never fired outside of the factory. Picked it up when I decided to file for an SBR but ended up building another upper. It does have some marks/scratches on the A2 flash hider and inside end of rail from me removing it with a crescent wrench while playing with suppressor mounts. Asking $150 obo or trade. Interested in optics, AR lowers(stripped or complete), 10/22, Ruger charger, spotting scope or about anything shooting or reloading related.

Natchess has been having primers pretty consistently lately. The price sucks, but if you need them they are there. https://www.natchezss.com/reloading/primers.html

Surely I'm not the only one who just likes to trade. Wish I had the disposable income to just buy guns but usually I have to sell or trade to get something new. Anyways, looks like this one is spoken for.