Posts

767

Joined

Last visited

Days Won

2

Feedback

100%
Profile Information
Location
Gender
Occupation
Miscellaneous
Handgun Carry Permit
Law Enforcement
Military
NRA
Carry Weapon #1
Carry Weapon #2
suspiciousmind's Achievements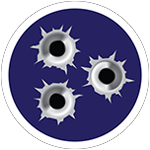 Established Contributor (3/5)
I bought my 92FS new about 6 years ago. It doesn't look matte to me?

Sorry. Just now saw this. I pre-ordered it and randomly got a notice saying it was shipped one day.

Also, I paid $630 from Sportsman's Outdoor Superstore.

The trigger on my new Ft Smith PPK/S is amazing. Everyone who has tried it has been impressed. This gun is excellent.

For a company that makes beautiful handguns, that is one of the ugliest guns I have ever seen.

Daaaaamnnnnnn. That is nice.

I was digging through my backpack and I realized that they completely missed my 5 inch tanto blade from Cold Steel!!!!! What a joke!!!

Btw, while the cops and TSA were distracted by me and my novelty set of brass knuckles, the girl I was flying with got her stun gun through TSA without a hitch in her purse.

Yep, I know. Still don't like it.

I might be in the minority, but I hate the circus. I think it's a fairly arrogant thing for humans to think it's ok to use animals solely for entertainment. I think that there was a time when we weren't the most important species on earth, and that time will inevitably come again.

A friend gave me a gag gift he got from a gun show for my birthday in November. A pair of American Flag "brass" knuckles. I took them and threw them in my bag to put away when I got home... Except I must've forgotten and didn't. Fast forward to today.. I'm flying to California and was telling the artist I'm working for about how I always get that feeling I'm leaving something dangerous in my bag like a knife. Then, the TSA agent says, "Yep. You did." I figured it was a folding knife or something, but then I saw it outlined very clearly in the scan. Freakin' knuckles. My heart sank immediately because I know how much of a headache this could turn into... I said to the man, "Dude, obviously I wouldn't intentionally try and bring that on the plane. I would be an idiot to think that would work." They brought two cops armed with AR-15s(which I thought was awesome) to talk to me. They took my ID and checked me out and then asked if I wanted to surrender it, which of course I was cool with. It was my fault. I was in a hurry and checked every pocket for routine stuff like spare mags and loose rounds.. EXCEPT the interior pocket that I put the knuckles in. I was wearing my TRUMP Rambo inspired tshirt and the TSA agent told the cops to tell me that the only reason I was free to go was because of my Trump shirt. LOL Anybody else do anything similarly stupid? btw, I've been more lurking lately. I just bought a motorcycle and have been preoccupied with that. Haha

This. Nothing compares to the D spring. It makes a HUGE difference in your double action trigger pull.