Posts

118

Joined

Last visited

Feedback

100%
About Cojo87

Miscellaneous
Handgun Carry Permit
Law Enforcement
Military
NRA
Carry Weapon #1
Carry Weapon #2
Cojo87's Achievements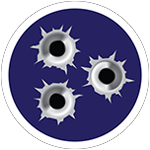 Established Contributor (3/5)
I was trying to sell together. May consider it if just the rifle sells.

I am the second owner of this rifle. Didn't seem to have been shot very much when I purchased it. I recently replaced the barrel to a Faxon 13" and SLR gold BCG. (About 200rds through both) Has JP Rifles silent captured spring and LAW folder with SCS adapter. Olight w/ pressure switch. Primary arms acss reticle optic. Trex sling and neonag sling strap. For an extra $400 I can include 1000rds of 556 55gr ammo(with ammo can) $1200 Cash money takes the rifle. I live in Nashville but work takes me all over. Should be fairly easy for me to meet someone if need be.

Is that front sight post mounted directly to the barrel?

Size wise, how does this compare to the G48?

If these are still available, I'll take them

@turkeydad still got one?

I'm tempted just because the box says reverse dong Polish style You got a cash price?

Theres one in Nashville on armslist for $550

Just casings. I ended up replacing the barrel yesterday. Got a 12.5 Faxon gunner. I wanted a bit longer barrel anyways. Ran 1 magazine, 0 issues. This weekend I'll throw a bunch more and see how it holds up.

Thanks for the comment. I clean this thing after every shoot. But Ill admit, Ive ran a bunch of steel through it. Hes probably right. lol

Hey guys. So I have an issue, and really Im just trying to diagnose the problem. But im not sure if its my rifle, or the ammunition. So heres the scoop.... Ive been buying reloads from a local guy. He has a pretty impressive setup ie. machines, loading supplies, gunsmithing. He seems knowledgeable and I genuinely like the guy. Ive ran over 1000rds of his 9mm, 0 issues. However, I got some 556 from him, only ran 100rds and Ive had 2 rounds stuck in my barrel and ruined the shooting day because I couldnt get the casing out. First time, I got a cleaning kit from Nashville armory, took the rod from the kit and pushed the round out. Did not save the casing. Today, it happened again. Saved the casing, and Ill attach some pictures. Looks like a piece of the rim is missing after being fired. First time this happened, I thought maybe the "lightweight" spikes BCG was the culprit. Ive heard they can be unreliable. So today I threw in my SLR rifles BCG in, and 1 mag later, happens again. Spoke with him, and he thinks I need to replace my barrel because Ive ran too much steel case through the chamber and he thinks those rounds have damaged the system. Im unconvinced. Or, he could be correct. Just curious on opinions here. Not sure it matters, the rifle is a custom build from Royal Range. BCM/Aero with Faxon barrel. (not an inexpensive setup) Appreciate the help! Long live the republic!