Posts

14,801

Joined

Last visited

Days Won

61

Feedback

100%
About hipower

Profile Information
Location
Gender
Interests

Reading, shooting, and housecleaning

Occupation
Miscellaneous
Handgun Carry Permit
Law Enforcement
Military
NRA
hipower's Achievements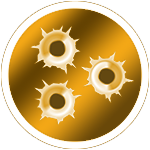 Postus Maximus (5/5)
1
Community Answers
I tried to watch one years ago. Got bored quicly...wasn't enough T&A! Just a lot of gabbing about themselves!

Well said sir! I've been saying this all along. Yet most people don't seem to understand that just because Biden says it's so...You just can't magically produce all the extra electricity overnight. Nor do they understand the problems in cost of manufacture and disposal of the EV products. I sort of like the idea actually, but we just aren't at that point where it's feasable yet.

Sorry Nick for jumping in on your post, but since your post way back when...is responsible for my buying this Beretta, I just had to. Thanks for cluing me in on this fine piece. Now sell fast before I make my wife upset by wanting a second for a shooter!

I'd love to double my current stash. A hundred rounds or so should do it!

Been there. Done that. Many times. LOL.

Useless reply here. I totally wish I could afford this! It's a hellavua package! GLWS

What model CZ are you wanting?

This may or may not be true, but one of the tales on the Tennessee Beretta floating around back then is this. Supposedly a shipment of pistols destined to become Wilson Combat specials were turned down by WC. I don't know why. When they were returned to Beretta, rather than destroy them and take a loss on the order; the big-wigs decided to do a bit of work and the slides and sell them to the public. I heard this story several times, as I said, have no verification on it. Sounds good anyway.

As Grayfox54 says, know what you're capable of doing before "customizing." My skills are such that I would not attempt many things I see done. My eyesight and hands are not good for many changes anymore. I personally buy stock condition and generally leave it as is. My only exception to this is a few I've bought from 2 gentlemen here, whose abilities are known to me and this forum. Although these pistols were slightly modified, I knew these men and their reputations and work for items like triggers and sights.

INSANE! Owning is ok? Just can't mount it? Sounds like the old auto-knife days when they could be sold; it just wasn't legal to carry them.

A solution, yes. But most that I know of, have these braces on items with barrel lengths of less than 16".

What's the official and unofficial proscribed methods of "getting rid of it?"

Nosey guy wants to know which forum it is. lol.

Those grips are gorgeous! Do you remember what they're called and where you got them? I've got a 4" Mountain Gun they would look fantastic on! Thanks.

Was it the one on a cold, wet, and windy day? I was at that one.