Posts

14,691

Joined

Last visited

Days Won

57

Feedback

100%
About hipower

Profile Information
Location
Gender
Interests

Reading, shooting, and housecleaning

Occupation
Miscellaneous
Handgun Carry Permit
Law Enforcement
Military
NRA
hipower's Achievements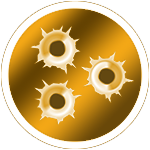 Postus Maximus (5/5)
1
Community Answers
Might you send some photos to hozoni@comcast.net? Thank you.

Seen nothing but a pic of them so far. Looks good. Will it handle a 6x10 enclosed trailer?

Got a 3913 in a combo deal with a HiPoint some years back. Caught a young man coming out of a gunshop just cussin' up a storm at the owner. As he was parked next to me, I struck up a conversation with him and found that the LGS owner had really low-balled him on a buy offer. And being the greedy unscrupulous character that I am...I offered 50 bucks more. lol. He took it! Couldn't believe it. Kept the HiPoint and shot it for a while. Sold it as fast as I could. The 3913 stayed for a year or so and then I found something else calling me. Yeah, I stupidly sold it.

I have the above mentioned "beast" JD refers to in 9mm. It is Heavy. Fun to shoot. Accurate...and did I mention HEAVY? It is. I like Rock Island products. Even have that 22/TCM conversion model, which is pretty much the same gun. Been thinking and wondering about the RI Sem-auto shotty. Any comments on them?

Want a nicer truck myself. Current one just isn't getting it for me. Would really like to go the Toyota route, but I don't have enough blood to sell and pay for a truck! Prices are the worst I've seen in years. About the only ones happy with the situation are the blankety-blank dealers! Sorry Magic(carpetrides), not personal. Just a generalization. lol

That's sort of my issue as well. Want out of Davidson County/Metro! But so much against that move. The new place. The move. And Lord help me, all the crap I've accumulated in the last 30 years. Would cost a fortune to have it packed, moved and unpacked!

Thanks for the info. I think you are right on that. I have a Gen3 frame I use with a 22 conversion kit and thought it might be nice to keep a 9 mil upper in the case with it. Sort of a range backup. lol. Actually it would be perfect to do that. I can only carry so much in my range bag these days; and any little bit might just help.

Better than the Hipower? What sacrilege you utter! LOL. From the owner of CZ 75/85 and a PCR.

Walther. CZ. Canik. You have really good taste in pistols. I won't argue that these are the best ever; but all very solid and dependable weapons.

LIES! LIES!! All lies. Well the references to me anyway.

Yes. So? Doesn't mean I can't talk to the man. Edit and Addition. I will say I didn't mean this to be as snarky as it appears. But I had a comment to make to the OP.

You ranted? Didn't seem like it to me. LOL. Is the upper compatible with anything other than Gen 5 models?

Now you're just being mean!! LOL! Those look suspiciously similar to some I have squirreled away.

The buyer may have gotten a rare buy. Searching for the last 25 minutes or so yielded no positive result. Amazon seemed to have been a seller, as well as Walmart. Neither have any in stock. Went 30+ links deep in searching with no success. Might have taken them if I'd been here sooner!

No matter what the circumstances, prayers for Ashley, Wynonna, and their families. A tragic end to a great career.