 Posts

272

Joined

Last visited

Feedback

0%
Profile Information
Location
Gender
Interests

sailing, camping & outdoors, shooting, cooking

Occupation
Miscellaneous
Handgun Carry Permit
Law Enforcement
Military
Carry Weapon #1
Carry Weapon #2
Recent Profile Visitors
The recent visitors block is disabled and is not being shown to other users.
subsonic's Achievements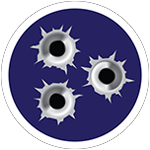 Established Contributor (3/5)
Makes sense. I've open carried on my own property when making contact with trespassers.

Ironically, you can open carry in NC without a permit. I'm not inclined to, have always preferred discretion.

Examination of NC law reveals that there is no accommodation for transfer of out of state permits there. Oh well, guess I'm jumping through all the hoops again.

I get that, What confused me is that I was told by the NC sheriff's dept was that it was specific wording in the TN statute that prohibits transfer, which is not true.

We'll be moving to NC in a few months. I've had my TN permit for about 15 years or so and contacted the Sheriff's Dept in NC where we're moving to regarding this question. I was told that TN permits are not transferable, but a NC permit would be transferable if I were moving from there to TN. I've read the TN permit law from front to back and find no wording that prevents transfer, despite being told by the NC authorities that the TN law is so worded. Anyone know the definitive answer? TIA.

On the rear "bumper" there are two keyhole slots with metal bars having right angle bends and a washer welded on the shaft a couple of inches in. Pull those out and lock in that position, that releases the hydraulic pressure on the drive units. Also, if one or both of the steering bars is not completely pushed outward in the neutral position, mower won't start.

Thanks for the reply. Hopefully they'll become more plentiful in the next few months.

Did you have to pre order it and if so, what was the wait time? Currently only available from Sportsmans Outdoor on that basis. Thanks.

Yes, very absorbing and easy to read.

I'm currently reading a non fiction book published this year titled "The Dark Secrets of SHTF Survival" by Selco Begovic, a survivor of the Balkan War in the 90's. It's multiple vignettes of real life things to consider when the bottom drops out of society. It's very sobering.

Welcome from another expat yankee, fled Connecticut 25 years ago. I spent 30 plus years in all aspects of residential construction. Based on the age of the home you're buying, it's possible and even likely that the worn linoleum floor contains asbestos. You'd be better off not disturbing it and going over it with a new low profile floor ie: engineered hardwood, porcelain tile etc... You might want to be sure that any inspection tests for asbestos in ductwork, popcorn ceilings, flooring. Abatement can get expensive and your purchase price should reflect that. Good luck.

Yeah, that's beyond ridiculous. I just used Amazon for a quick ID. Thanks to hughd for the link. Word of caution: the Antiguans take their hot sauce seriously and there's no shaker cap on the bottle! Having vacationed there on several occasions, they put a punch bowl full of Susie's on the buffet tables.

This has been our favorite for years, made with Scotch Bonnets and mustard (really adds depth to the flavor): https://www.amazon.com/Susies-Original-Hot-Sauce-5oz/dp/B006Y3PU2A/ref=sr_1_fkmrnull_3?crid=3O0D4Q9DDCA&keywords=susie's+hot+sauce&qid=1552833765&s=gateway&sprefix=Susie's%2Caps%2C232&sr=8-3-fkmrnull

Swai is tasty, you can buy frozen filets at Kroger. If you have a Costco membership, look for corvina in the seafood case. Also very tasty and reasonably priced.

Taurus 605. It's an all steel .357 with hammer. Put reduced power springs in it to lighten the double action pull and shoot 38 spl. I've owned one for several years now, never had an issue, very accurate for its size too. Price is about $275.