Posts

3,224

Joined

Last visited

Days Won

25

Feedback

100%
About Hozzie

Miscellaneous
Handgun Carry Permit
Law Enforcement
Military
NRA
Hozzie's Achievements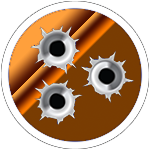 Prolific Contributor (4/5)
3
Community Answers
I have 3 cats from that as well. Wanted some outside cats for the shop so I took them in when they were dropped off as kittens by some scumbag. Being the sucker I am, they are sitting on the couch next to me right now. They get along good with the dog and can be pretty funny at times. Never thought I would be a cat person, but they have grown on me.

This morning I had some jackass throw 3 chopped off buck heads on my property from the road. Called TWRA but don't expect there is a thing they can do about it now, but I also wanted it noted I called in since it was 3 bucks. I guess I am going to have to put up some cameras along the road. I am tired of the scumbags throwing their trash out. Time to start putting them on notice.

Brownells has some depending how bad you need it.

Here are some pics. It will come with the factory muzzle break. I have a quick connect for one of my suppressors on it right now.

Sorry, got busy and forgot about pictures. I will get some posted tomorrow.

He wants someone to put together a list of gun shows showing the next ones coming first. Team player and all being his 4th post. As I would tell my friends, "Do it your F'n self".

These are essentially brand new. Bought my new truck, drove it home and to the Discount Tire to have new A/T tires put on. These have exactly 117 miles on them. $xxx picked up in Chapel Hill.

Nice find, but it doesn't appear to me to be a bull barrel. The true bull barrels are almost the same diameter as the action itself. Looks to be a heavy or even possibly standard barrel, but nice none the less.

I only have one 30 cal left and it is a TRG 22 in Sako Green with 26" barrel. I bought it from a member here and maybe put 30 rounds through it. Thinning things out so this is going to go. As it is the last 30 cal I have, the other components are being sold with it. I am only selling as a package and will not take things out. If you don't want something, you will have to sell it. I will get a couple of pics up later, but I think everyone knows what a TRG looks like. No issues with it. I am fairly confident it has less than 200 rounds through it, but don't know for sure. Sako TRG22 .308 w/26" barrel and 1 Mag. I do have the box. Sako TRG Bipod. Also have the box. 295 new Lapua 308 brass. 200 NIB and about 95 that are new, but in a loading box. Not sure where the 5 missing went. A few have primers in them, I just never got around to loading them. 1000 Lapua Scenar 155 gr bullets. I don't think I used any, but it is possible there are 10 or so missing, but I'm not counting Approx 650 178gr 308 bullets. I honestly don't know exactly what kind they are, but they look exactly like the lighter Scenars. I don't usually buy cheap components so I am sure they are good bullets, just can't say for sure what actually are. RCBS die set (Full Size, Neck, and Seating) Price for the package is $4200. Not looking for trades. Any questions, just let me know. Thanks!

No, it's a satirical joke about the obvious ridiculousness of the Democrats narratives about gun control and those evil looking "assault rifles".

As my normal planning goes (meaning no planning), going on a short trip this weekend near Chattanooga and asked the question too late to get the Penn reel, but Bass Pro down there has a St. Croix Premier Series M/F 7' rod and I am getting a Shimano Vanford 2500 to use with it. Should be a nice combo from the reviews. I will end up with one more so will order the Penn reel and decide on what other rod once I use this one a bit. Thanks for the feedback!

Thanks Mac, that's the exact kind of feedback I was looking for. I don't mind spending that much for a couple of rods/reels that I know will last. If I can ever get my house sold, I will be moving to Tim's Ford so it will mostly be lake fishing, but I do go to the beach every now and then. Nice to know they can handle periodically without issue.

I know we have some fishermen here so I figured I would tap into some knowledge related to a good "value" rod and reels. I haven't fished in quite a while, but am going to try and start back a bit. I am looking for any recommendations on quality reel(s) and rod(s). I will probably pick up a couple. I am a believer in "value" meaning I don't mind spending more money for a better quality product. It's simply a price/quality decision within reason. No set budget and to be honest, I don't even know what a good reel costs nowdays. Mainly fresh water fishing for bass, crappie, etc. Thanks.