Posts

3,203

Joined

Last visited

Days Won

24

Feedback

100%
About Hozzie

Miscellaneous
Handgun Carry Permit
Law Enforcement
Military
NRA
Recent Profile Visitors
Hozzie's Achievements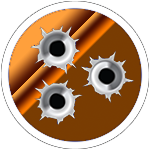 Prolific Contributor (4/5)
3
Community Answers
For me, it is the angle of the grip whicj gives more control and the blade is on the left hand side which makes it easier to see what you are cutting (especially if you are right handed). It is designed more like a worm saw which is quite frankly just a much better style of saw. I would say go hold both and you can decide. If you are right handed I wouldn't personally ever buy a saw with the blade where I have to look over it to see what I am doing. Also be sure you are comparing the 7.25" to the 7.25" and not the 6.5". As I can see there is only $20 difference between the two 7.25" versions.

New York doesn't need to ignore anything. The SC did not rule that Abortion is illegal so there is nothing for NY to ignore. This is the problem. Too many of these ignorant people don't know basic civics.

I have done both and certainly more cost effective you build your own, but I prefer to use a toolbox so I have storage under it. You can never have enough storage. I have a 50" Milwaukee toolbox that I used. I personally added a double layer of 3/4" plywood that is glued and screwed under wood top on the toolbox for extra support. For me, the support of the top is critical. I then screwed the whole thing to the wall for extra stability. You can build a simply one out of 2x4's, just make sure to put a post directly under the where you will have the press(es) for the load to be pushed to the floor. I guess it also depends on the "accuracy" you are looking for. I want as little movement/flex as possible as I load for precision/accuracy most of the time. Like most things, budget and frankly expectations are the key factors.

I have been meaning to build a set of cornhole boards for a while. I have buddies coming over to shoot tomorrow so in the spirit I did this. Just need a couple of coats of poly on it.

This may be the two most significant days in our lifetimes as it relates to the constitution. I am not making a statement on today specifically, but it's great to see a true constitutionalist court.

Kettlefoot has I believe out to 1000. You would have to join. It isn't public.

The question is simply who owns the rights the name Lake City. No telling what the contract actually says, but they will always try to bully business to get what they want. And Winchester makes other headstamped ammo. Just keep it coming on those lines, although I am sure they are already maxed out. Or buy additional press plates. There is money to be made. Someone will do it.

Fine, just fulfill the govt. contract to the exact number, change the label and rebrand it for the commercial market. I am also not sure how the Govt can just change the contract terms for the supplier. Winchester is not a govt entity. I have done plenty of business with govt. They don't get to tell us what we can and can't sell to other people. If the Govt is supplying the whole goods, then maybe, but that doesn't make sense either.

https://www.tn.gov/content/dam/tn/twra/documents/licensing/new-baby-lifetime-sportsman-license-app.pdf

My garden is far enough away from the house that watering without some type of line to it would be annoying. I trenched in a line last year and put in a drip irrigation system. It makes it so much nicer just to turn on the faucet and let it water everything from the base and not waste a bunch of water with sprinklers. At the end of the year, I just unhook each drip line and roll it up and use it again the next year. A bit of cost, but a garden saver at times like this. https://smile.amazon.com/Drip-Irrigation-Small-Farms-Water/dp/B019CPLJVC/ref=sr_1_5?crid=VXXVEY86V7UE&keywords=drip+depot+irrigation+kit&qid=1655242520&sprefix=drip+dep%2Caps%2C90&sr=8-5 Or go to www.dripdepot.com. They have a lot of options.

For what? 22-250 is my favorite caliber. Love some high speed small bullets.

I am a big fan of Milwaukee, but for Lawn related items, I think EGO is about the best there is right now. The problem with all of this is one ends up with so many chargers, etc. If you are just building up your arsenal (so to speak), one brand is definitely the way to go. I have had Makita 18v's for so many years I can't remember how many and have so many tools it would cost me thousands to upgrade to Milwaukee although I would like to and am sure I will at some point. I added the EGO 750 cfm blower recently and it is excellent. It has replaced my Echo backpack blower. I am not ready to start selling my Stihl trimmers, pole saw, etc just yet, but that day may come (although my extendable pole saw isn't going anywhere). Being on a farm, batteries will only go so far when cutting trees, etc, so I don't see myself going away from gas on those anytime soon, but for small jobs they are nice. Although the new small Stihl saws are so light it's really a toss up.

Easy to make headlines. Look deeper. From the order: We received your letters dated April 28, 2022, requesting to transfer General Revenue funds—as detailed below—to the Trusteed Programs within the Office of the Governor Strategy A.1.1., Disaster Funds. These transfers are meant to support the deployment of the National Guard with $465.3 million and to support border operations in other state agencies with $30 million. We understand the Fiscal Years 2020-2021 appropriations would otherwise lapse and be unavailable to your agencies and that the Fiscal Year 2022 appropriations have been fully funded with other sources. Thus this transfer will not affect any agency or program function.

I was out on Sunday. Great riding weather.