Posts

1,296

Joined

Last visited

Days Won

3

Feedback

100%
About res308

Profile Information
Location
Gender
Interests

Hunting, fishing, hiking, home gunsmithing, camping

Occupation
Miscellaneous
Law Enforcement
Military
NRA
Carry Weapon #1
res308's Achievements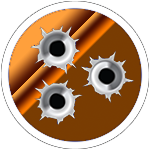 Prolific Contributor (4/5)
I'm experiencing that right now. This land was logged in March of this year. I'm not seeing many bucks this year, but then rut hit much earlier than I was expecting. Been watching does most of the season so far. Right now it doesn't seem like there's as many deer on the place. I hope that changes.

Edited for clarification on trades. Changed to sale or trade and added price.

This is Cody, my baby. 105 pounds of rotten to the core. In the second picture he's helping me with my building project. Well, more like supervising. The most talkative feller I've ever had. Plus, he's a promising contender for the World Title of King of the Belly Rub. In my world there has never been a more loved and protected dog. I call him my son.

14

Edited for clarification.

He would except for the fact that it'll be going to his little stepbrother

My son has one of these. Perfect little rifle with the walnut stock. He's moved on to a Savage Hog Hunter in .308. His stepfather is wanting to buy the Ruger for his young son. We've tried to look up prices but they're all over the place. What do y'all think is a good ballpark price for him to charge his stepfather? He wants to give him a fair deal but he's not going to give it away.

That's exactly what I was thinking. That's some shor-nuff dog abuse right there.

For sale, or trade on high quality 1911 Springfield TRP Operator .45 with the half rail. Model number PC9105LP. This is the model that's no longer made. In the Springfield case with two Springfield mags and everything from the factory. I bought this from a friend of mine a couple years ago, so I do not know the round count. This is a great gun, but I tend to always carry my Lightweight Operator, and I've come to the point where I strongly prefer a 1911 with a traditional barrel and bushing instead of a bull barrel. Not saying one or the other is better, I'm just saying I enjoy that one more and have come to prefer it. I'm looking to trade for a good quality 1911 from one of the major brands. What I'd really like to find is a bobtail commander, BUT, it doesn't have to be, as long as its a true 4 1/4" Commander with the bushing barrel. I'm open to full size 5" government models too. Just nothing with a bull barrel. Sale or trade price is $1500.

That's the kind of thing I like catching up on! Did some catching up with the Hawken and the 44s a couple weeks back. Need to do some more.

Well, you ARE an.....just kidding I've had somebody go plum psycho on me over the phone because I couldn't meet their demands that very second because I was walking into a funeral. That's been several years ago so I can't remember if that was over sending more pictures or actually meeting up. I mean had a hissy fit over it. That ended any possibility of them being able to do business with me. Thankfully it wasn't a member here. We do have some here though. That's to be expected I guess. After all, we do live in a time where people stand impatiently in front of the microwave screaming at it to hurry up. Sometimes I really wonder what is wrong with people.