Posts

1,170

Joined

Last visited

Days Won

3

Feedback

100%
About res308

Profile Information
Location
Gender
Interests

Hunting, fishing, hiking, home gunsmithing, camping

Occupation
Miscellaneous
Law Enforcement
Military
NRA
Carry Weapon #1
res308's Achievements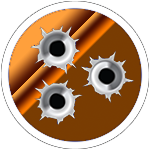 Prolific Contributor (4/5)
You might be tough, but you ain't THIS tough!

Are you saying you saw satan scurrying back to hades to take a break from the heat?

The "Crown Prince" is really suffering here lately. I can't stand to see pets left out in this.

It was so dang hot today I collected hard boiled eggs from the chicken coop!

Wife and I rode for a while yesterday. Beautiful day for it.

Sorry bout the slow as molasses reply there.

I can't split up the package.

Thank you but that's not what I'm looking for.

I don't really have the knowledge you need here. But I can tell you that you hit the nail on the head with trying to avoid an upgrade purchase later. I did this a couple years ago when I got tired of being without a chainsaw. Did weeks of research on specs and reviews. Wife told me we needed to get the best one we could afford (good advice). I wound up going with an Echo CS501-P, which is supposed to be sort of their entry level to the professional grade saws. Haven't regretted it and haven't looked back. Get the best one you can, even if you don't think you'll need some of the features right now. I've come to realize that you'll kind of know which one feels right.

Not that I'm a huge tech guru or a fan of any certain brand, but since I'm used to the iphone I went ahead and went with an iphone 13 pro max and an otterbox defender pro case. Should be delivered today. We'll see how it goes.

Same here. I think I heard a long time ago that there was a murder warrant for him. Not sure if that's true or not.

I'll just forget about finding something rugged and go the otterbox route. I'm using the iphone xr right now, but I'm not a big phone guru. Would you folks recommend a Samsung over an ilhone, or the opposite, and why?