Posts

233

Joined

Last visited

Feedback

100%
About asu174

Profile Information
Location

Rutherford- Murfreesboro-ish

Gender
Interests
Occupation
Miscellaneous
Handgun Carry Permit
Law Enforcement
Military
NRA
Carry Weapon #1
asu174's Achievements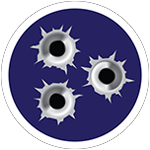 Established Contributor (3/5)
Located in Murfreesboro, local to me pickup. No trades- not really into shooting anymore. FN Five Seven 5.7 pistol. Gen 5, MKII (most recent version). Trigger breaks just shy of 3.5 lbs and it is incredibly consistent. Shoots absurdly flat, virtually no recoil. Round count is under 500 (like most of my guns), purchased in 2018. I haven't shot it in a while and it deserves a better home. It was sent off to Elite Ammunition for their $450 accurizing package and $200 fiber optic sights. Accurizing package includes: Removal of magazine safety Smoothing of the hammer to sear contact. Greatly improves trigger action and creates a crisp release Reducing trigger pull by 50% Increase hammer spring pre-load 20-30% for crisper disconnect Chamber lapping. Aids in extraction and protection of coating on brass Polish and Tune extractor Polishing and Fitting (too much to list) and a detailed cleaning including correct lubrication Each gun is tested to deliver at a maximum of 3 1/2-pound trigger pull before leaving the shop. At the time, they were also including a 3 pack of extra power mag springs that normally sell for $35. Those are included. I didn't particularly care for the Elite trigger shoe. It was slippery and too short for that trigger guard, IMHO. I swapped it out for one made by Eden and it's perfect now. It really is a ridiculously good trigger. The slide shell is made of polymer and there are some minor dings on the top of the slide. Comes with holster. G-Code mounting system, made for use with Streamlight TLR-1 light. I have an extra, old TLR-1 (no S) I can include for you to use the holster. I don't have the factory sights. I do have the factory trigger shoe. $1500 I have lots of extra mags, some ammo, and an SBR PS90 with a killer trigger available as well (if you want to go the NFA route).

1

Location is Murfreesboro. No trades, come and get it. Bought in 2019, traveled to Vegas for a match and back. It's been stored since. The top layer of foam that is supposed to be cut is trash- I'd recommend something less dense like the pull and pluck stuff. The other layers of foam are fine. I ended up just putting the rifle in a lightweight bag inside the case. Product Info $180

It's smaller than the G19. Subcompact vs compact. Capacity is 10.

Fits both. Forgot to mention accessories only available for purchase with rifle in case I keep it. Ad updated.

Located in Murfreesboro. Initial comms in PM please- no "interested, text/call me posts". No trades. Now with a 16" barrel…my backup SCAR. The gun has less than 1K through it, BUT the 16" barrel was recently acquired with "less than 200 rounds" as stated by previous owner. It looks basically new- no carbon on the gas block or front sight. It's in excellent shape. All the go-fast accessories have been removed from the rifle, available with purchase of rifle only. Includes: Impact Weapons QD sockets in rear of stock (both sides) One USGI mag Parker Mountain Machine black rear QD socket Hogue grip $2500 $2400 Available for purchase with sale of rifle only- won't sell until rifle sells. NOT INCLUDED: Geissele Super SCAR trigger (worth every penny) $275 Parker Mountain Machine Battery Control Device (similar to BAD lever) $35 Black Magpul MOE+ pistol grip, modified by Parker Mountain to fit SCAR $20 Magpul extended safety set $10 Magpul extended safety set $10 Parker Mountain Machine safety levers, black, long and short, "Ergo" style I think $30 for set Parker Mountain Machine oversized mag button, black $40 GG&G angled charging handle $18 Kinetic Development Group SCAR angled safety (some finish wear) $30 Kinetic Development Group SCAR angled safety $40 $2800 with all accessories shown NOT INCLUDED:

Thank you. I'm reaching a selling stopping point with almost all SBRs remaining. Haven't really decided if I want to unload any pistols (all Glocks, CZ, and one Five Seven with more $ sunk into it than the gun cost), but this forum will be the first to know.

Dropped to $900. Got my eye on some RC stuff.

Location is Murfreesboro, priced on a you come to me basis. Initial comms through PM. No trades. Must be TN resident. Steyr AUG, model AUGM1MUDH. Bought new in late '19. I really didn't shoot it much. 300-500 rounds through it. Minor safe wear, nothing if significance. Best bullpup trigger I've felt with that 20/20 sear mod in it. Highly recommend that. I have the extras priced a la carte below. Included: Gun, box, manual, sticker One 30 round mag Surefire SOCOM 3 prong 1/2x28 flash hider Factory parts (will be reinstalled if you choose not to get corresponding part below) $1400- will eventually cross post elsewhere Available- will not sell anything below until the gun sells: 20/20 Sear Mod $70 PuP light Mount $50 Steyr suppressor gas regulator $100 (hard to find) Gearhead Works charging handle $25 Midwest Industries Sling Swivel (rear) $20 (10) 30 round mags (not pictured), excellent shape $20 each, $200 total (2) 42 round mags (not pictured), excellent shape $25 each $50 total Also not pictured gen 1 Vortex AMG UH1 Huey, with box. $300

I have 5 of the AFO II. All partially serrated, though. Just sent them back to Benchmade for sharpening. I don't get the ad. Are you selling these?