Posts

362

Joined

Last visited

Feedback

0%
Profile Information
Location
Gender
Interests

Silver, firearms, HAM radio, setting up in TN

Occupation

Unemployed atm, but trying to fix that.
Miscellaneous
Handgun Carry Permit
Law Enforcement
Military
NRA
SWCUMBERLAND's Achievements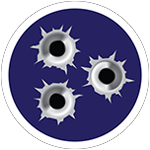 Established Contributor (3/5)
Does anyone have on hand the compositions of the NJ House & Senate? And what constitutes quorum for off-session convening of session? When Washington attacked the Hessian garrison at Trenton, almost two and a half centuries ago, his allies were surprise, and a garrison that had rather vigourously celebrated Christmas the night before, with much eating and drinking, thus logy and hungover. Perhaps, if there is enough to declare a quorum for a holiday session, and catch Murphy off -his- game in similar fashion to those Hessians... Or all this could be the idle vaporing of a damyankee, that's tired of seeing those of us in the gun community being nibbled to death by playing the game by the easy, well-worn rules. And oh, yes, it's NJ and not TN, let's mind our own.... IT IS OUR OWN. If it happens there, it can happen here. If anyone doubts it, ask any Davidson County resident that has to put up with their new mayor. "Mind our own" would have killed the Revolution that eventually codified the rights presently under siege at this time. In my simple, mortal opinion, "Mind our own" is but a step away from that worst of options... surrender.

https://www.zerohedge.com/news/2018-06-23/nj-governor-pitches-2400-tax-increase-firearms That imposing those permits in the first place shows that someone in their legislature doesn't know how to read "shall not be infringed". Jacking up the permits is gonna finish making the Garden State a gun desert, as people will be going to other states for their guns and ammo.

I'll be severally damned... I remember hearing about those when I was young. Last count that I have, there were six. Wonder if I should be searching the 'bay for a set before they start taxing it?

Rereading 299 Days. It is a little too mystical, a fair bit too optomistic, and way too fast a timeline. Maybe if it was 799 Days. Fortchner"s DAY OF WRATH was frightening for its accuracy. Chapter 14 is EXACTLY what BHO was praying for, but never had even a false pretense to do.

My AR-7 was bought at a Bass Pro outlet. The staff was knowledgeable, and the onsite ranges were a good deal. The MP-15/22 and the Heritage Rough Rider were bought at a pawn shop. The prices were good, neither one has given problems, and both were NIB and purchased with an eye toward not needing a gunsmith. My grandfather: "A fine is a tax on doing poorly. A tax is a fine on doing well." This sulphurous decision by the Supremes exemplifies the latter, although, as I previously stated, I always thought it was more or less inevitable. And as Macville pointed out, politicians are adept at finding monies to tax, and thus keep alive their sources of sustenance, at no cost to themselves.

To be fair, an untaxed Internet was never going to last forever. It's been a nice run. My worry is CC processors decentralizing, so that CC transactions using the internet will be assured of crossing whichever state line provides the most taxes, and thus the larger 'compensating' charge. Ebay and Paypal are gonna be none too happy that they will have to spend some money decentralizing in order to get in on such a racket. SWC, muttering imprecations at South Dakota's Secretary of State

Not gonna do e-commerce of any kind any real favors, either. Fortunately we won't be getting big ol' bills from everyone we ever bought online from, as ex post facto laws are expressly forbidden in the Constitution by Article 1, Section 9, Clause 3 (with respect to federal laws) and Article 1, Section 10 (with respect to state laws). And it will take the several states a while to tune up the tax law to match. I suggest our founder review his online offerings, given this change.

I've said it before.. the weapon and the ammo don't give a tin weasel who wields them. The NRA was originally founded (Wikipedia excerpt) "to advance rifle marksmanship, the modern NRA continues to teach firearm safety and competency." If the TGO site charter could be posted or linked to, I feel certain the issue of welcoming by this group would be properly addressed. The millenials and sjws and other such are perfectly within their rights NOT to own a firearm, and to say their say about those of us that do, within the limits of the law. Taking ours, after having acquired them through legal channels... THERE is where I have a problem. I served my military service to protect ALL of the Constitution, not just the first amendment, but the second and the rest as well. AND their use of them, not just mine. I do not give a rancid lenin about the characteristics of a fellow gun owner, save that he obeys the same laws as I. Thaddeus Stephens' cornerstone, "Equal Under The Law" says it best.

Henry AR-7, then my S&W MP-15-22 and my Heritage Rough RIger 22/22wmr (both bought at the same time). Coincidentally I am gonna be on my way to Templar in Tullahoma to zero yon MP within the next hour or so. One of the advantages/disadvantages of .22LR... trigger time isn't quite as expensive. Now if I could just find someplace that has a Marlin PSS-70... First guns are easy for me, seeing as, for all of my enthusiasm , I didn't get the -7 till after I was 50. We should be all on our knees that, first ones or newest ones, we won't need them in earnest, and if we have to, we be granted the ability to use them well.. Apologies, I drifted here... SWC, off to punch paper

And a damned shame. Maybe I can get Templar down here in Tullahoma to at least have a look at it.

Need more data. If this is some one(s) trying to get over on Intuit, or Intuit simply lying, or what all. I'm not pleased that my chain got so simply jerked on all this. At best, Intuit is gonna be looked at a lot more warily after this... and other acceptance companies as well. Mrrph. STILL glad of no CC, and even further so that I bought my guns with cash.

And not one word yet from Intuit. Could all this be some handiwork from some sjw hacktivist employee, hoping to hide in the electrons?

Oh, but Intuit will hide behind 'civil disobedience" or 'social conscience' or some other steaming pile of leftist camouflage crap. And argue the matter before as activist a judge as can be found. I've not a doubt their board of directors are all ready to bail at the least sign of actually having a court order compensation, no matter how small.