Posts

16,904

Joined

Last visited

Days Won

311

Feedback

100%
About TGO David

Profile Information
Location
Gender
Occupation
Miscellaneous
Handgun Carry Permit
Law Enforcement
Military
NRA
Carry Weapon #1
Carry Weapon #2
Social Media
Website URL

https://www.tngunowners.com

Instagram Profile
Recent Profile Visitors
The recent visitors block is disabled and is not being shown to other users.
TGO David's Achievements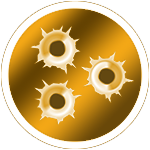 Postus Maximus (5/5)
10
Community Answers
Yikes... it was more restrictive than I expected. I've changed it and it should allow for a significantly easier experience. Profile photos can be up to 600x600 pixels and up to 300kb. Cover photos for a profile can also be up to 300kb.

Let me know if I can help. In the meantime I'll check to see what the current config restrictions are on profile pics.

One of my favorite movies.

Oh man. These guns shoot SO flat. Good luck with your sale! I'm not sure I'd let it go if it were mine, but someone will really enjoy it.

Agreed. I know CZ has done layoffs here in the states in the past. I wouldn't be surprised to see it happen again. They make a great product, but they just don't advertise their stuff very well. I mean, is there anyone who just hates the CZ-75?? I've never met them.

Almost every manufacturer and retailer is competing for your money right now. It's typical end of year stuff, with an unhealthy dose of recession. Next year, being an election year, I expect gun sales to spike again. If Biden even remotely looks to have a chance, everyone knows that the people controlling him will be lame ducks and will push for gun control. I don't trust Republicans either, so before the usual suspects whine about me turning it political, just don't. I don't trust any of them. Fifty trips around the sun have given me an idea of how this [always] plays out. Call it an educated prediction.

Someone needs this optic on their rifle! I'll just put this out there and say that if your SHTF kit doesn't include a magnified optic, you really should consider this one.

I've been called an asshole for worse reasons than that. So are you saying you don't know who the TGO member is? How did you communicate with them?

That response tells me that you are really missing the point, and this makes it even more difficult to extend you the benefit of the doubt. Let me try again. 1.) You say you were invited to participate in a three-day round table event hosted by people who are aligned with gun control agendas. 2.) You haven't said why you were invited. We don't know if it is because of your job as a personal counselor or if the invitation was made to the general public. All we know is that you accepted the offer and participated. 3.) You qualified your Pro 2A stance by letting us know that you are a hunter and even use your AR for that. You have to understand that we've all heard that line from a lot of gun control advocates for... decades... now. We don't know how deep your commitment to the Second Amendment runs. 4.) Your posts so far have contained a lot of the other rhetoric that gun control advocates use: We don't engage them enough. We come across as brash, bombastic assholes. (Guilty) We're entrenched and unwavering, which seems to suggest that we need to negotiate more. 5.) We still have no idea really what you told these people and whether you did more damage than good. Did you sign anything that allows that group to use your name and likeness and words in future marketing materials? Did you tell them what they wanted to hear versus what would have been more representative of the true desires of most gun owners in Tennessee? There is this concept of being a "useful idiot" and, frankly, we want to make sure that isn't what you gave them. 6.) There are signs in what you've said and on your professional websites that suggests you are a transplant to Tennessee. That's fine; a lot of us are. But are you fresh off the boat and overrunning with youthful exuberance, or have you been here long enough to have assimilated into the culture of the people you thought you were representing? As someone who has stressed their qualifications as a mental health professional several times in this thread, I would think that you would understand the psychology of crowds better. Approaching the TGO community a little more carefully on this topic probably would have yielded better results. Instead, you basically showed up to the neighborhood bar where everyone knows each other, clearly the new guy, and told us all you were here to help us do better. Tell me I'm wrong. Anyway, stick around. It's not a bad bar and these aren't bad people. We're all just naturally skeptical.

12

*cough* But seriously, you really do need to stop for a moment and read the room. You basically pulled the spotlight onto you and announced that you're new but here to help. In case you missed it, the reaction you got is the quintessential "You ain't from around here, are ya?" I am sure this hasn't gone the way you thought that it would, but the rest of us saw it coming.

I tend to agree and I'm fairly outspoken within my personal circles about 2A topics. I would be inclined to be more reticent if someone shoved a microphone in my face or invited me to represent gun owners at large in some sort of "study group", such as being discussed here. I am naturally distrusting when it comes to the risk of my words being misconstrued or used against me and would not want to risk being someone's tool to undermine the very thing that I thought I was trying to support. I also feel like I am fairly cognizant of "swim lanes" and try to stay inside of mine.