Posts

10,539

Joined

Last visited

Days Won

111

Feedback

100%
About bersaguy

Profile Information
Location
Gender
Interests

Fish bait making and Guns

Occupation
Miscellaneous
Handgun Carry Permit
Law Enforcement
Military
NRA
Carry Weapon #1
Carry Weapon #2
bersaguy's Achievements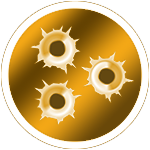 Postus Maximus (5/5)
I just watched John Wick 3 last night and he was in it and I got to see the other side of his acting that were not in 1 & 2. He will surely be missed. RIP Sir.

In 1941 when the Japanese attacked Pearl Harbor they also had a fleet of soldiers that were suppose to attack the west coast of the mainland of America. California was the target and then they were to move east. That attack was called off by the Imperial Japanese Admiral of the fleet and told to go back to Japan. When he was asked why he called off the invasion he said because behind every blade of grass in that country is a person with a gun and our troops will be killed and we will lose. Now if there was a gun behind every blade of grass in 1941 and it discouraged the Japanese from attacking us, how many guns are behind every blade of grass in America today? Do these anti-gun lobbies honestly think people are going to just hand over their guns and become a target for the bad guys that don't?

Well, The electrician was dead on with his timing and he completed the job and was gone on Wednesday and had me powered back up Wednesday evening and he called for an inspection on Thursday. The inspector only works in Smith County on Tuesdays and Thursdays. The inspector came out, spent about 10 minutes looking at the work and put a sticker on the breaker box that said inspected and approved. I spent most of yesterday unplugging my house from the generator and looping up extension cords so Tommy could take them back to work warehouse of his employer. As far as my cables bringing power to my box from the weather head outside, I had the electrician check them and they are copper but he did install a new ground cable for the weather head as the one on it was broken near the ground. I guess I am good to go for a while and Rosie got a special supper the last few nights and I have a bag of treats for her. I tested her again last evening and she is still doing as I taught her. I went to the far end of the house away from her and pushed the test button on a smoke detector and in about a minute she was standing beside me and I said good girl and petted her and gave her a treat. I'm also going to look at updating my ABC Extingushers as they are all over 5 years old. They still work but just somethings need to be updated over. time.

Thank you my friend and the man and his sons came very highly recommended by people in this area that have been using him for many years. He has been doing these kind of repairs for 40+ years and his sons grew up helping him. He is a certified electrician and so are both his sons and they sub contract themselves out to electrical contractors when their father does not have work. When Dad has work they help him first. I will sure be glad to be fixed up again so I can get rid of that generator noise out on my patio and 350 feet of extention cords running all over the house operating things. Tommy was able to borrow the stuff from his company and I didn't lose any freezer stuff at all.

I have a certified 40+year veteran electrician and his two sons working on replacing the complete panel and all breakers and I told him to replace anything he thinks need replacing. He got here at 6 AM with his helpers And said I should be able to have power very shortly after the inspector marks it as GOOD and the power company replaces the meter. About 6 months ago I told Tommy I wanted him to pick me up 2 Kerosene heaters and 15 gallons of Kerosene and showed him the ones I wanted at Home Depot where his company gets a discount. He tried to talk me out of it but I have two and been heating my house with them since the fire. Tommy said how did you know you would need the heaters and I said GUT FEELING....LOL! Like Boy Scout slogan goes. Always be prepared! Believe me the pup, Rosie gets lots of rewards. Here is a picture of the hero!

That was the first movie I remember seeing him in also Fox. I was never a fan of his though. I always thought he acted like he had a huge chip on his shoulder in real life. I also think he was involved in his wife's murder.....JMHO

Sorry to hear about your loss as it is terrible to see a home burn. Glad you and your family got out. I was a volunteer fireman for the Donelson-Hermitage Fire Department for 5 years and I saw a lot of loses but our response time was so good we saved many homes that lost maybe 1 or 2 rooms and were able to rebuild. I learned a lot while I worked for them. 2 things the Chief pushed hard on people was smoke detectors and Fire Extingushers in every home and know how to use them. I put my fuse box out with one of the ABC's I have all over the house.

Yes dogs are great for sure and I taught her to come to me if and when a detector starts beeping and she did come to me and start barking to wake me up. The ones I have all over the house operate on batteries and when a battery gets weak the unit chirps and I can't hear the chirp but when she comes to me and gets my attention I know what she wants and I replace all 8 batteries because I don't know which one is bad.

Well according to the electrician the main issue was age for the overload because it was the main breaker that caught on fire. He said due to the fact that it was the breaker that was put in when the house was converted from a garage to a house 20+ years ago and last summer a new Central heat and air unit was installed and the main breaker should have been replaced at that time. He said he has seen the same thing many times. He said any time someone adds a new large appliance to their home they need to replace. He said in was in the teens Sunday night and the heat unit was working to hard on the old breaker. He said he was surprised this did not happen back in January when it was down near zero.

I'm able to post today per a generator as I had a fire in my 200 amp breaker box Sunday night about 2AM. Rosie, my basset hound came and woke me as the smoke detectors on that end of the house were sounding. I went and put it out and had to use a flashlight to move around in the house. I keep 4 ABC fire exstingshers scattered through out the house. The panel is trashed and will be replaced starting tomorrow morning and the electrical contractor said I would be off the generator and on main power by Friday. He gave me a price of $1,500.00 and said that would be a very close estimate so I'm expecting more but we will see. The man is local and been doing these repairs for 40 years and comes very 7 highly recommended. I guess time will tell. My son-in-law got a big generator from work and 7 -50 foot extention cords to run things in the house and got 4- 5 gallon cans of gas. Could have been a lot worse.

I have not used a credit card in 10+ years since I began using my bank debit card. Every purchase on my card shows pending for 5-7 days and I log in and check my account every 3-5 days and I have had one unauthorized purchase in 10 years for $25.00 at a filling station 4 years ago and my bank refunded the money back in my account and closed out that card and issued me a new one in 4 days. I don't know if I have been lucky or what but I do carry some cash just in case. I have stopped in a few filling stations that won't accept any plastic and I needed fuel so I bought enough to get to another station with cash.

I just made a pan of cornbread this week to go with a pot of White beans I made. I made it like my mother use to make it. She was never one to make fancy bread but it all got eaten. She used yellow Corn Meal, spoon of yeast, 4 eggs, quart of buttermilk and a table spoon of lard in the skillet. Got the skillet hot in the oven then poured the lard in the mix, stirred and put it in the hot skillet. The only thing I did that was different was I used Self rising cornmeal so didn't need the yeast. I guess it was pretty good cause my son-in-law ate 3 pieces of bread and 2 bowls of beans since my daughter had to pull a double at work so he ate with me.

Anything can fail at some point if it is not operated correctly.......JMHO

If I had $100,000. 00 in the bank I sure would not be living in Gordonsville in a house that needs a new roof that I am going to help my Daughter and Son-in-Law pay to have one put on soon.

I have heard and read a couple options about the broke banks with a couple bigger banks have made offers to buy them out and pay their debts in the Chapter 11 bankruptcy and Our Liar N Chief has said the Taxpayers will NOT be on the hook to bail them out.