Posts

516

Joined

Last visited

Days Won

2

Feedback

100%
About Eray

Miscellaneous
Handgun Carry Permit
Law Enforcement
Military
NRA
Recent Profile Visitors
The recent visitors block is disabled and is not being shown to other users.
Eray's Achievements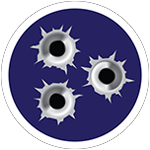 Established Contributor (3/5)
Same here. There seems to be no changing them. My photos all work in the classifieds but not as a profile picture.

Altamont Super Walnut Checkered Grips for Ruger Wrangler. Like new condition. Fits most Ruger Single Action Revolvers. $30. Located in Lenoir City.

I sold my Glock 23 and my Glock 32 so I have a few spare new factory replacement parts for a Glock Model 23 in 40 S&W or a Glock Model 32 in 357 sig. For some reason Glock parts seem to be hard to find in stock right now so it might be a good time to put back a few spares. These are for Gen 3. May fit other generations as well. 1. Two Trigger Housings with ejectors. 2. Trigger with trigger bar. 3. Recoil Spring Assembly 4. Extractor I bought all of these directly from Glock when I was a Glock Armorer. Must Pick Up in Lenoir City. $35

I have to hunt them occasionally. They are always in my yard.

My thoughts exactly. I had a PSA AR-15 and a PSA AK-47 listed on the forum here. Then I checked and the bank is paying me a whole .51 percent interest on my savings. I can not help but believe with inflation the guns will go up much more than .51 percent. So I closed the ads and am going to buy another safe rather than sell my extra guns.

I have two Satin Nickel S&W Model 38 Airweight Bodyguard revolvers that I bought new about 30 years ago. I don't carry either one and they just sit in the safe. Probably will never use either one and could have gotten $750 for one of them last year and did not sell. I will probably have them until I die. In 2012 I decided that I wanted a fixed stock AR-15 with an A-2 fixed carry handle. I wanted a short barrel like the carbine but do not like the short hand guards on the carbine. I called Rock River Arms and they said they could fix me an A-2 Fixed stock with a 16 bbl and mid length gas system so it would have the longer handguards with the 16 inch barrel and look more like a rifle than a carbine. I had them build me two. They are both still unfired.

OK. Having an online yard sale here. First up is a set of Altamont Super Walnut Checkered Grips. These were on a Ruger Wrangler but the Altamont website says they also fit a Blackhawk, Vaquero ( Not New Vaquero), Single Six, Super Single Six, 4 5/8 inch Super Blackhawk and 5 1/2 inch Super Blackhawk. $30 Next we have two Five Star Aluminum Speed Loaders and 10 rounds of A-Zoom .357 Magnum Snap Caps. Speedloader size is J2. Website says they fit a Ruger LCR and S&W 5 shot J Frames. The speedloaders are $22 each on Amazon and the snap caps are $1 each. $25 Last is a new EGW Arched Serrated Mainspring Housing with all new Brownells Mainspring, Mainspring Plunger and Mainspring Plunger pin installed. Also included is a Brownells recoil spring plug and recoil spring plunger and 8 new Les Baer hex head grip screws. I was collecting Springfield Armory Loaded 1911's for a while and always swapped the flat mainspring housing out for an arched one and changed out the full length guide rod, so I kept a set of the parts around at all times. $35 Located in Lenoir City.

Roxant Blackbird Spotting Scope. I bought two of these last year from Amazon. I put one on a good camera tripod and am still using it. I have decided to sell the extra one. These are made in the USA and are very good quality for a lower priced scope. I just don't really need two. It is a 12 X 36 x 50. This one was only removed from the box for the photo. They are now $75.99 on Amazon. I paid $79.85 plus 7.20 tax for a total of 87.15 for this one. Local pick up for $50. Located in Lenoir City just South of Knoxville.