Posts

490

Joined

Last visited

Days Won

2

Feedback

100%
About Eray

Miscellaneous
Handgun Carry Permit
Law Enforcement
Military
NRA
Recent Profile Visitors
The recent visitors block is disabled and is not being shown to other users.
Eray's Achievements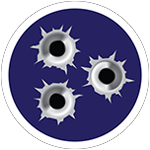 Established Contributor (3/5)
Want to buy or trade for a Ruger American Ranch in 5.56 or 7.62 x 39. Want one in like new condition that will accept AR-15 or Mini 30 magazines.

Great facilities and a great bunch of people. I belonged a few years ago before I moved away from the area. Membership fees were low. Back them $50 a year if you attended 3 meetings a year or performed 3 hours of community service. They had a pistol range, rifle range, two skeet ranges, a trap range, a private fishing lake, and a nice club house. When you went to shoot there was seldom anyone else there and you had the range to yourself. I am 50 miles away now but have considered rejoining. I think you will like it.

That's a bit far away for me. Academy showed them in stock online but when I added to my cart to ship to Knoxville it changes to not available.

It has loads of room inside. Four people are very comfortable in it. Only thing I have noticed is the engine seems a little loud. I guess a $22,000 truck does not have a lot of sound insulation. I bought the plain XL model because it was so much cheaper. When you get into the XLT and Lariat models they have all the bells and whistles of the large trucks. Even the XL model has remote start from you phone. Check your tire pressure and fuel gauge from your phone. My EcoBoost has been getting between 29 and 30 miles per gallon.

With EcoBoost engine you can get a 4,000 lb towing package. The hybrid is rated to tow 2,000 lbs. My little EcoBoost is rated at 250 HP. It will really take off. It's not as nice as a new F150 but it only costs half as much.

I can't afford a $50,000 new truck so I bought a new Ford Maverick truck for $22,100. It's got a pretty small bed on it but I hauled a 10 ft stepladder home in it yesterday.

Very true. I did read an article one time where they tested a Glock Model 32 against a S&W 4 inch .357 Magnum. Used Winchester 125 Ammo in both to compare the calibers. The .357 Sig was actually about 50 FPS faster due to the cylinder gap in the revolver using the same bullet. So my reasoning was a Glock with 13 rounds and less recoil shooting the same bullet 50 FPS faster would be an improvement on the .357 Magnum.

This is a great idea. If I were around Mt Julliet, I would want a pair of these.

They are double action only. I believe the frames are aluminum for weight reduction and the barrels and cylinders are stainless steel.

Very Nice S&W Model 642 snub revolver. I got this revolver from another forum member a while back. He said he bought it new, and shot 20 rounds through it. The lock has been deactivated. The key still fits and works but it does not lock the gun. Buy an S&W at a Taurus price. $385. Pick up in Lenoir City.

Want to buy a Ruger American Ranch Rifle in like new condition. Looking for a 7.62 X 39 that takes Mini 30 mags or a .223/5.56 that takes AR-15 magazines.

I'm not seeing any photos.