Posts

422

Joined

Last visited

Feedback

100%
About jwhjwh54

Miscellaneous
Handgun Carry Permit
Law Enforcement
Military
NRA
Carry Weapon #1
Carry Weapon #2
jwhjwh54's Achievements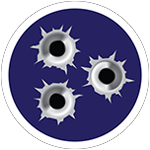 Established Contributor (3/5)
Vortex 1-6 razor or vx5hd

my SFAR has been great. My Dad bought one and his has been good too. Lots of people that don't own them are parroting the people that have had issues. It's almost as light as my 6.8 SBR but absolutely smashes the hogs.

Will be in nashville nov 2-5 $1000

Selling my BNIB unopened Vortex razor LHT 4.5-22x50 MOA ordered this for a rifle I ended up not buying $1100 shipped

3x (base mag) and about 75 yards

Works Great! I upgraded to a 640 scope even though this is no slouch! Iray TL35 V1 with mount and everything in the box. $2500 Shipped This is a screen capture so it's more blury than the video.

Got this BOB stroller new in box. plans changed and looking to sell it I'm in ATL now but make my way to Nashville/ Chattanooga a bit $450 or $475 Shipped

Always have liked these . GLWS

got bored and brought the smoke pole out and of course a group of like 50 comes out . 50 cal round call smoked her

yeah they had one of those sigs at the LGS and it looked interesting. That sounds about right for me too on the 5.56. I can get more bullets on hogs but I usually end up with the same amount down with either gun. I also have way mre 5.56 so I let it loose a little more too

How are you liking the 308? I'm looking at the Ruger SFAR . I've been using my SBR'd 6.8 SPC and SBR 223 as a back up and it's fine but kinda wanting a new gun. Also I can't find 6.8 anywhere and I have plenty of 308 Got 4 out of the first group I ran into

Ordered a color case hardened Henry 30-30 the other day. We'll see when it comes in. Should be great

Not sure if you have purchased yet but I'd stay away from ATN. My experience with them has been crap Pulsar, IRAY, Bering Optics are go to for dare I say cheaper thermals. Right now I'm on the Iray train after being pulsar and bering. The other night with my Iray bolt.Got it during the sale.