 Posts

791

Joined

Last visited

Feedback

100%
About Darrell

Profile Information
Location
Gender
Occupation
Miscellaneous
Handgun Carry Permit
Law Enforcement
Military
NRA
Recent Profile Visitors
The recent visitors block is disabled and is not being shown to other users.
Darrell's Achievements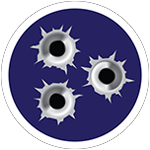 Established Contributor (3/5)
Sold Bushnell Sentry spotting scope in a hard case. This is a "starter" scope, I guess. It works as-advertised, but there isn't a lot of eye relief and it needs a steady tripod to be effective. $50 or I'll take an equivalent amount of 22 mag ammo, 6mm Creedmore bullets, several other caliber bullets, powder, etc. Located in Crab Orchard.

Before I moved here three years ago, I lived in WA. I shared a property line with the Simpson Timber company, and there were thousands and thousands of wooded acres I could access just by riding through my gate. There were some pretty good logging roads out there for transiting from one section to another, and lots of old, almost gone logging and skidder roads. I had a Kawasaki KDX-220 two-stroke that was perfect for me out there. Light enough to toss around, powerful enough to haul my big butt up the hills, and still pretty quick. Most times I'd set out to "trail ride", since my beard has been white for quite some time, but usually within ten minutes or so I'd be sliding both wheels through the turns. I almost always rode by myself, which could have been a problem if I'd crashed hard, but I managed to survive it. Now I stick with riding a trials bike on my property, or one of my street bikes on the pavement. I DO miss those woods, though.

I believe, but am not certain, that the major gasoline companies dictate the prices at the various stations. I believe I read that years ago. In other words, your local Shell station / convenience store doesn't set its own prices. I image that some of the independent stations get to, though.

I'm generally not a fan of Hondas, but that's one I might like to own.

I'm curious to hear your impressions of the electric bike. So far the magazines seem pretty sold on electrics, but then there are usually full-page ads next to the review. I'm sticking with ICE, but I know that eventually electric is going to be the primary choice for most folks. Like to get on my bad motorscooter and ride, so the 125-150 mile range of an electric isn't gonna float my boat, but for a local commute.... maybe.

I picked up a new-to-me bike this afternoon. Drove 4-hrs each way to stinking Atlanta for a 2014 BMW S1000RR. The amazing thing is that this bike has only 340 miles on it! That's good and bad. Good as I know it's never been thrashed and the paint is perfect. Bad in that it has the original oil and fluids in it. Oil change coming as soon as I can get a filter, and then I'll flush the other fluids soon. Sold my two Ducati Superbikes, so the Beemer is more a less a trade for those two. I'm really jazzed to get the thing out on the road!

Dang! I'd take that jug of Trailboss if you were two hours nearer to me.

Take a look here: https://www.80percentarms.com/blog/atf-final-ruling-2021r05f-complete-breakdown/ It is from a manufacturer of 80% lowers, and I think it's probably quite accurate.

I really enjoy my BP firearms. Did you get any BP and percussion caps with them? If so, consider giving it a shot. (pun intended) As others have mentioned, cleaning them is a CHORE, but it's worth it to me. Nothing like pulling the trigger on a damp morning and being unable to see through the smoke for a second or two. The surface rust you mentioned could be a concern. Again as others have mentioned, they're hard to clean and with surface rust the bores could be in bad shape. Run a solvent-dampened patch down the bore, then follow up with a few dry patches to see if the bores are clean and not-rusted. You can probably unscrew the breech plug from the Knight pretty easily to see what you have.

I read somewhere that Muhammed Ali said that Shavers punched harder than anyone else he ever fought. RIP.

I use my single stage press far more than my progressive. I like being in full control of every step, and I enjoy reloading for its own sake. If I want to load a lot of handgun ammo I'll go to the progressive, but for 100 rounds or so the single stage is fine. For rifle ammo I always use single stage.

I recently purchased the same model shotgun from a different TGO member, and I'm really pleased with it. It seems to have high quality for its price point, and mine feeds and functions perfectly.

Wow, that's a darned good price! GLWS, I expect that will be gone quickly.