 Posts

718

Joined

Last visited

Feedback

100%
About Darrell

Profile Information
Location
Gender
Occupation
Miscellaneous
Handgun Carry Permit
Law Enforcement
Military
NRA
Recent Profile Visitors
The recent visitors block is disabled and is not being shown to other users.
Darrell's Achievements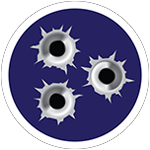 Established Contributor (3/5)
Howdy Hodgie, and welcome to the forum. I'm a relatively new comer to Tennessee, having moved here 3 1/2 years ago. My wife and I love it here and are happy that we moved. One thing I'd suggest is checking to see if you can get the health care you need in whatever area you choose to move into. My wife and I have been disappointed in that regard. We have excellent insurance, but still have had some trouble finding doctors that meet our needs. I've never before experienced what seems to be common here; being asked to "apply" to become a patient. But maybe I've just had bad luck in that regard, and fortunately we just need routine health care, nothing too specialized so far. (knock on wood) We're lucky that in our rural neighborhood we have friendly, helpful neighbors, And the government here suits us just fine. I expect to stay here until I die.

There IS that pesky Constitution, though.

My granddad asked me to dig one under a shed for him. Now, if my father had made me dig one I'd have felt terribly misused, but I was happy to show my papaw that I was a hard worker, and I busted my hump for a couple of days to get that hole in the ground. My uncle owns that property now, and on the rare occasions that I go there I make sure to admire "my" root cellar, still there and functioning almost 50 years later.

I can hardly believe I'm gonna write this, but that sounds like a decent deal, and I'd probably buy 5K at that price, too.

I enjoy the beach on a stormy day when cool stuff is being washed ashore. But just to lay there.... nah, I'm bored after 10 minutes.

What did you pay for them? American Reloading sells that brand at $100 / thousand, sold in a 5K unit. I'd be interested to hear how well you like them, fit, reliability, etc.

Do you have any hints that might encourage MY brother to buy a motorcycle for me? Wow, you're a generous fellow! Seriously, great bike, and good luck with the sale.

Some can, sure. But the work that causes callouses and sore backs still must be done. Not everyone can make a living conceptualizing or striking a keyboard. I spent most of my career in a Navy shipyard, and during the last quarter of that career the yard had to start sending new employees to school to teach them how to use basic tools like screwdrivers and wrenches. We old timers came in with those kinds of skills learned from childhood. I also noticed a marked difference, generally speaking, in the work ethic of younger new-hires as compared with people nearing the end of their careers.

I think your age and general condition has a lot to do with recovery. I'm 65 and had my knee scoped last Dec. I played racquetball only a week later and had much less post-game pain, but there was still some. A couple months ago I had injections of Duro-Lane (I think it's called) in both knees, and WOW, what a difference! Pain is all but eliminated now, BUT, the orthopedic surgeon made it clear that the injections aren't a fix and will last only five or six months. Eventually my knees will have to be replaced, but if the injections help me put that off, then I'll keep taking them.

That's a steal, and if it wasn't such a long drive for me I'd snatch it up this afternoon. Somebody is going to get a heckuva deal!