 Posts

11

Joined

Last visited

Feedback

100%
Miscellaneous
Handgun Carry Permit
Law Enforcement
Military
NRA
Recent Profile Visitors
The recent visitors block is disabled and is not being shown to other users.
TSG's Achievements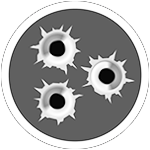 Just Getting Started (2/5)
Ruger Americans are great budget rifles. If there's a Ruger American he likes, I'd get the good rifle he definitely likes over another rifle he might not like as much even if it's better.

From everything I've heard the accutrigger is worth it. Mine has it and it is pretty good. Barring that, the Axis line just works and is reasonably accurate. I've been having some trouble sourcing an additional mag though. The scope, at least on mine, is serviceable but has poor eye relief. Bushnell Banner branded although I don't think that goes for all the Axis line. It wouldn't be worth paying extra for in my opinion, and if your options were the scope kit or the accutrigger, I'd recommend the trigger. Overall there's a lot of competition in the budget category but the Axis seems to be among the better ones. If you wanted to step up, the Ruger American is a better rifle but usually at least 50% more expensive.

If the deal falls through I'd be interested in the Turkish Mauser.

Oh, a little bit closer to you I think would be the Ocoee River. Should be a gorgeous drive this time of year with plenty of spots to hop out and take pictures, including if you drive up Sugarloaf Mountain.

Most of the things I can think of in Chattanooga involve a fair bit of walking: the aquarium, Ruby Falls, Rock City, some of the various parks in the area, Chattanooga Market... Not as much touristy that doesn't include walking. You could drive into the mountains or take a ride on the Incline maybe. Nashville's General Jackson sounds like a great idea.

If you are talking about 6.5 Creedmoor, it's more powerful and has about 50% more recoil energy at a bit higher speed. It's still considered fairly mild recoiling and there's definitely kids out there learning with that caliber, but it's going to depend on the individual and the rifle. 6.5 Grendel would be more mild than the .243 and still pretty effective. Cartridges like 7.62x39 or 30-30 wouldn't have the range of the other calibers mentioned so far but are also mild. 260Rem and 7mm-08 are just a bit heavier recoiling than the 243 but you might have the same troubles you are having with 243.

Been thinking about this a bit. Ballistically, any of the mentioned calibers will do the job with the right bullets. 6.5 Grendel definitely has an edge the farther out you go and the 300bo has an edge suppressed with subsonics. Between 7.62 and 5.56 specifically I lean toward 7.62. Bigger frontal diameter and more energy. The problem I think is in availability of decent bullets. Haven't seen anything but soon to dry up Russian steel case FMJ in quite a while. Nothing with soft points or even heavier bullets. 6.5 Grendel is very expensive per shot. 300 is almost as expensive, but availability seems to be improving on different factory loads. None of the three compare to the availability or price of heavier hunting type bullets for 223/5.56. So if price and availability don't matter to you, 7.62 and 6.5 Grendel are probably your best bets. If you want to shoot suppressed a lot, 300BO. But if price and availability are a concern, 223/5.56 is the clear winner. Just try to get something with a 1:7 twist so you can really take advantage of the heavier bullet options.

I'm a bit surprised I haven't heard of anyone selling PPSh type stocks for these. Or really any wood stocks. It wood be pretty nice to have one like AJ linked or any other traditional wooden SMG type stock.

That's disappointing, I hadn't heard of that. At least you found out before you bought one. Maybe check out CZ next?

I'll be out of town but hopefully there's another sometime.

It's getting hard to resist getting one at these prices...

There's some stiff competition at that price point these days. Everything from upscale versions of the common striker fired pistols, to other nice hammer fired guns like those from CZ or Arex. The H&K is supposed to be extremely durable and comfortable, but then again so are many competitors. Ideally, try to find a P30sk or some others you are interested in for rent and get some trigger time. Nothing beats experience, and in my opinion the decision whether the P30sk is worth it to you over the competition is going to come down to subjective factors like how it feels to you.