 Posts

46

Joined

Last visited

Feedback

100%
Profile Information
Location
Gender
Occupation
Miscellaneous
Handgun Carry Permit
Law Enforcement
Military
NRA
Carry Weapon #1
Carry Weapon #2
TNBuck2's Achievements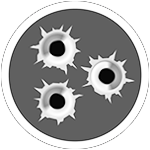 Just Getting Started (2/5)
That router table is gorgeous, and well outfitted with some nice stuff! You have any trade interests firearms wise?

Smokin' deal on a great gun, love mine

This needs to be moved over to Firearms Classifieds instead of Gear Classifieds... will also get a lot more views over there probably.

These are really nice guns. I got a DR920 a few weeks ago and love it. The fact that you can use Glock holsters was a huge plus. GLWS!

I just bought a SS DR920 and shot it for the first time this past week. These are great guns if they all shoot like mine. Not much more $$ than a Glock with the MOS. Much nicer trigger right out of the box too.

It is sold pending meet tomorrow

those are pretty cool, didnt even now they made such a thing

I will PM you. Once I send you a PM we can communicate back and forth that way until if/when we would reach a deal then I would feel more comfortable giving my number out for meeting purposes.

ammo has been traded pending meetup today

I hear ya. I had no idea it was a bit of a commodity right now, just wanted to get it to someone who can use it and get something I can use in return. Good luck in your search!

I have 3 full boxes (150 rounds) of .380 ammo for sale or trade. I dont have a .380 anymore so don't need this. One box each of Blazer, PMC, and Federal. All brass cased. Will trade round for round for 9mm, .223, or 5.56 or any combo of those. Might also trade for AR-15 parts depending on what you have. Interested in shorter .223/5.56 barrels, nicer stocks, and shorter handguards. (+ cash on my end if needed).

I'm really looking to trade unless I sell mine first. Is the 19 an MOS?

$500 without the Crimson Trace $625 with it.