Posts

1,414

Joined

Last visited

Days Won

1

Feedback

100%
About jgradyc

Profile Information
Location
Gender
Interests

Running, cycling, general exercise, reading

Occupation

Author, ghost writer, futurist and professional speaker
Miscellaneous
Handgun Carry Permit
Law Enforcement
Military
NRA
Carry Weapon #1
Carry Weapon #2
jgradyc's Achievements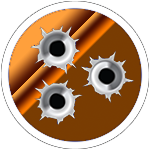 Prolific Contributor (4/5)
Not vaccinated. Age 74. I got Omicron on Jan 1 and it lasted for 4 days. Other than a severe sore throat, it wasn't bad at all. Fatigue lasted another two weeks. I was already taking 7,000 IU of vitamin D3 daily and I followed the FLCCC protocol on their website... D3, Quercetin, C, melatonin, nigella sativa, 1% Povidone iodine nasal rinse and NyQuil for the sore throat. My wife did not catch it from me and I could NOT keep her out of my room. She also was taking vitamin D3 and she used the nasal rinse when I was sick.

After looking at these photos, I think I'll buy some 3M vinyl wrap in carbon fiber black and make another holster. I think that would look better than gaffer's tape.

Assuming the gun fits properly in the holster you're done, you can now add the photographer's tape... also known as gaffer's tape. It's used to tape photographic lights to tripods or furniture WITHOUT leaving residue. This holster will look AWFUL if you use duct tape because the glue residue begins to show at all the seams and it will pick up lint. You can buy gaffer's tape on Amazon for about $18. In the photo below, I made two mistakes. I tore the tape instead of cutting it, which left a more noticeable line. That piece on the barrel end of the holster should have been underneath so I would have been invisible instead of on top. EDITED TO ADD: I think I'll use 3M carbon fiber vinyl wrap next time. It should look more professional. Here is the end result. Notice how I trimmed the plastic so it does NOT cover the mag release button. I've done it with the mag release covered and pressure against the holster can cause the mag button to release. Only 0.7 ounces! Very hard to see. Note that these are tight fitting pants and I'm a small guy. It would be invisible in baggy pants.

Next, roll two or three little cylinders of plastic to add a "hook" under the barrel. These hooks will keep the holster at the proper cant and prevent the holster from coming out when you draw. Put some tape on it to hold it together. Tape it to the lower part of the holster. Add a second cylinder under the first one. IMPORTANT: Big guys or big pockets might require a 3rd "hook" to hold the gun in the pocket. Put the gun in the holster and try it in your pocket. Adjust the hooks until the holster will absolutely not come out while drawing. Front the top, it will look like this. Note that the "hook" curves in and the hooks are smaller than the holster. This prevents the edge of the holster from printing. You'll see what a great job it does at the end.

Next, wrap the curved piece around the barrel. Cut another curved piece and wrap it around the trigger guard and laser. Overlap the top piece and tape it in place. Tape the two pieces together. Adjust the tape until the handgun fits snugly. Trim the end about 1/4 inch from the end of the barrel. If you want the handgun to sit higher in the pocket, leave a larger gap at the end of the barrel. If you want it to sit deeper, trim the plastic flush with the end of the barrel.

BACKGROUND: I like front pocket carry, but most pocket holsters print noticeably because they are so thick and sometimes they come out with the gun instead of staying in your pocket. Without a holster, the handgun can shift so it is not easy to draw. Years ago, I wrote here about how to make a front pocket holster from a one gallon milk or water jug. I wanted a new holster for my P365 with laser so I decided to share the steps with TGO. When finished, your holster will... Weigh less than one ounce Add less than 1/16 of inch to the thickness of the gun Will NOT come out of your pocket with the handgun Can custom fit any handgun with or without a laser Can be adjusted for pocket depth and preferred cant in your pocket. Can be made in about a half hour Supplies needed: Scissors, 1 gallon water/milk jug, photographers tape To start, cut out the side of a gallon water or milk jug. Include the curved corner where the sides come together. When finished, your holster will be this thin! \

I made my own under table gun magnets. I took a very strong neodymium magnet with two countersink holes, put it inside a shrink tube, shrunk it with a heat gun to fit the magnet, carefully cut a slit in the shrink wrap over the countersink hole, peeled back the tubing, screwed the magnet to the table, and then carefully pulled the shrink wrap back to cover the screw head. The problem I ran into in mounting it in the car was where to put it so my knee wouldn't hit it while getting in or out of the car. I finally gave up on the car magnet gun mount and found a better location. Of course, it's going to vary from one car to another.

I came down with symptoms on Jan 2nd. Unvaccinated... age 74. Tested positive on day 4. The worst part was the sort throat caused by sinus congestion. I followed the FLCCC protocol. You can look it up. NyQuil, DayQuil, and pseudoephedrine helped a LOT with the sore throat. I made the 1% solution povidone-iodine nasal spray and so did my wife. The recipe is on the FLCCC website. I think it cut down the viral load from my nose and what my wife probably breathed in enough to prevent her from catching it. It lasted about 5 days and then got noticeably better. The fatigue lasted 14 days and I still have some slight sinus drainage. If you think about it, the nasal rinse (spray) makes a lot of sense since the virus grows first in the nasal passageways.

I came down with Omicron January 2nd. I'm 74, unvaccinated, and no co-morbidities. I followed the FLCCC protocol and added NyQuil for the sore throat. It lasted about 5 days and then started to fade. I'm fine now, but I tested positive on Monday so I need to isolate a few more days. It was like a bad case of the flu. My vitamin D level most recently was 95... far above the 20-30ng/ml average. While it didn't prevent covid, I think my high vitamin D level helped me get over it with no long-covid symptoms.

I'm currently reading The Real Anthony Fauci by RFK Jr. The ebook version is only $2.99 on Amazon and it's currently #1 on Amazon. I expected it to be a hit piece, but it's a thorough timeline of activities by Dr. Fauci and his acolytes to suppress use of prophylactic and therapeutic drugs, including but not limited to HCQ and Ivermectin. I'm shocked by what I've learned. It's much worse than we have been led to believe. Read ebook pages 88-100 deal with HCQ. 100-145 deal with Ivermectin. (and maybe more on IVM. I'm just at page 145 so far.) There are over 450 footnotes in Chapter 1. If you buy the ebook, you can click on the link and read the original document. Pages 134-142 is a transcription of a Zoom call with one of the most influential people in the world about Ivermectin. You will come to the same conclusion I did. He has been bought. He so much as admits it in the back and forth dialogue. I'm not sure I can post a link to buy the book, but surely everyone here buys things from Amazon. Get the ebook and you can start reading immediately. Please... buy this book. Read it. Post a link to it on all the other forums you're on and on your Facebook page.

I'm sure more information will eventually come out. An article said it was one shot that passed through the woman and hit the man. That would have to be a live round. A blank or even a bullet stuck in the barrel and pushed out by a blank couldn't go entirely through a person, could it? I've been shot by a blank from a range of about 10 feet. It stung a little but it didn't penetrate my Air Force field jacket. It sounds like somehow a live round got into or was left in a revolver and Balwin was playing with it and pulled the trigger. It's pretty hard to accidentally pull the trigger on a double action revolver.

I switched from Evan Williams to Jameson.

If you're obese or even close to it, get the shot. If you decide not to get the shot, then at least take 10,000 IU of vitamin D3 daily along with supplemental zinc, magnesium, and take melatonin at bedtime. It takes about 8 months for vitamin D to plateau in your body after you start taking it so don't delay. I'm still in the wait and see camp and I plan to be until at least April, 2022, but I'm retired and can avoid people.

Based on the number of people on this thread who hate white clover, I will mow the area adjacent to my neighbor's yard and just cultivate my clover on the other side of the field.

I'm the OP of this 3-year old thread. I now have beautiful patches of clover in my 4 acre front "yard." With yard being a euphemism for field. Clover is everywhere now, but it's only thick in a few plots. I'd prefer to see a sea of white when it's blooming. It's been 12 days since I last mowed. The clover tops are white and thick in a few places and it's been white for maybe 3-4 days. I'd like to get the optimum amount of clover seeds, so how much longer should I let the clover grow before I mow it again? I want as much of it to go to seed as possible and spread, but I'm mowing the rest of the field to prevent other grasses from going to seed. It looks pretty... unusual... right now with patches of unmowed clover surrounded by mowed grass.