Posts

904

Joined

Last visited

Feedback

100%
Miscellaneous
Handgun Carry Permit
Law Enforcement
Military
NRA
austin7.62's Achievements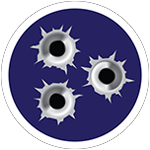 Established Contributor (3/5)
AKfiles would be the place to check out. Nice rifle!

Looks good to me. I need to work on mine.

I'd keep the 4" just in case you ever want to carry, or throw in the glovebox.

You don't want a first gen N-PAP. They had a single stack bolt and trunnion. If you're buying a new N-PAP from a vendor, you'll be gtg. One thing you should be aware of is that the Serbian AKs do not feature standard AKM length handguards, and they also have a non standard stock. So, your options are limited regarding furniture. They also do not have chrome lined barrels or bayo lugs if that's important to you. They do have cold hammer forged barrels, though, and that's a plus. I'm going to get an N-PAP under folder here soon. I have had an N-PAP, and they are great. There are some very high quality AKs coming out of Serbia right now.

I've used some of their buckshot before. Can't remember if it was 2.75" or 3", but either way it functioned fine!

Ok, guys. I am glad to report that most of hearing is back on the left side! The ringing is still there, but I am glad to be able to hear out of the left side again. I'm not shooting without protection ever again lol!

Great suggestions, guys, thank you all very much. I think it's getting better already, but just slowly. I am going to always leave a box of plugs in my car and my range pack from now on.

I bought a few from Cope's this past summer. They worked fine for me!

Only problem is the lack of 4k material. It'll get there eventually though.

So yesterday I took my buddy and his extended family from out of state shooting. A few of them had never even picked up a firearm before, so I thought that it would be a good opportunity for them to learn about firearms and firearm safety. Well, I ended up looking like an idiot because I forgot about ear protection. I had purchased a box of plugs, but forgot them at home. So when I got to the woods, I only had two pairs of ear muffs. I gave them to two little girls that went with us so that they wouldn't get too scared of the noise. I tried to plug my ears, but I did shoot roughly 40 rounds out of my AR, and a mag through my G17. After we shot, I noticed that I had lost a good bit of my hearing in my left ear. Any sound that I hear through my left ear sounds like a muffled or broken speaker, and of course the continuous buzzing noise is there too. I am sure that this has happened to somebody here before. What were your experiences, and did you recover your hearing? I think the buzzing will go away, but I am not sure about my hearing. I'd say my left ear is at about 50% right now, but a little better than last night.

For elevation, you adjust the front sight post. It goes either up or down, like an AR front sight.

This reminds me of the the time I bought a 150 round box of m855. They gave me 152! Woot!