Posts

34

Joined

Last visited

Feedback

100%
About Scotty
Profile Information
Location
Gender
Occupation
Miscellaneous
Handgun Carry Permit
Law Enforcement
Military
NRA
Carry Weapon #1
Scotty's Achievements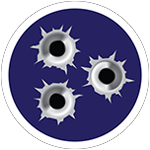 Established Contributor (3/5)
https://www.focuscamera.com/vortex-razor-hd-gen-ii-e-1-6x24-riflescope-vmr-2-moa-reticle-with-30mm-cantilever-mount.html?queryID=9eff649e146dd15fd4c5e019b811f98a "Push that lpvo". Not trying to be insensitive by any means. This was listed cheapest at $1500 yesterday upon looking into the optic. Code "HOTSSHOT2023" - $1000 plus tax….

https://www.aeammo.com/products/fiocchi-9ap-762344001623-fio_9mm_115_case-5666 If you break the threshold of $250 and order 21 boxes this will boil down to <25 cpr shipped to your door.

Just my $.02. I like the way you price your stuff. I feel like guns are much like cars where you should expect a 30% depreciation once it's driven off the lot/fired (speaking for recent modern day and non-collectible releases). That's pretty much spot on what you have it listed for. This is a very fair price. I've had my eye on a few of your other listings and I'm surprised they haven't went quicker. GLWS, enjoy the free bump.

1

Have the same optic mounted on a 10mm PCC. Has held zero well, shooting offhand can hit a 3" plate from 40 yards consistently. Took a deer with it from 30 yards straight through the heart. Does the job well for a cheap optic. Bump for a decent budget optic.

At a big game safari expo. Just bothered the beretta rep for a few minutes and he was more than generous with his time. I have a 1301. Honestly they feel the same shouldered, same sights, pic rail, charging handle, dust cover, capacity, the texturing is different and maybe better to handle in the field. The loading gate is easier to load, they took off some of the material vs. the 1301. Looks easier to tac load. It's very light but so is the 1301. It doesn't feel like 6 or whatever lbs. Didnt ask about the trigger, I know online some people complained about the weight but IMHO it's a tactical shotgun… Negligible. It doesn't have the BLINK system the 1301 has. Means it fires slower. Also means more cleaning in between use. (Beretta advertises the 1301 between 6-8000 rounds between cleaning) For $700 less than the 1301 (I remember reading beretta increased all prices 10-15%) I'd say it's a great alt. Also the tiger strip design is pretty B.A. Hope this helps, just my .02 as a 1301 owner.

I check ammo prices pretty much daily and haven't seen anything close to $.20 a round. That's a steal. Velocity ammo has pretty good deals, free shipping over $200. For the most part in the past few weeks you could get Magtech, S&B or Fiocchi all shipped to your door for about $.275 CPR after taxes. For what it's worth, I was at a trade show for distributors of hunting and fishing downtown in January. I went up to Magtech and S&B booths, and the general consensus was 9mm may touch close to $.20 a round, but then with an election cycle will climb again. Seems people that actually shoot and are not the new pandemic gun owners stocked up, production caught up, or consumers are feeling inflation/recession. I was told .556 may break below $.40cpr, .22lr will remain where it is, and anything specialty hunting or Home Defense will remain pricey as most of production was focused on just getting range ammo In mass. This I what the distributors told me after some small talk so don't hold me to it, seemed to be the consensus was that the sweet spot will be next 9 months before they ramp up election cycle fear. Pop pop I would recommend using ammoseek.com, and then filtering the search by shipping deal >8 or CF (conditional free). Luckily the days of trying to drive to local Walmart's to find cci standard for $4 a box are over for me post pandemic, and now if I find a deal on a particular caliber I want I buy once and cry once in bulk and toss it in cans in the safe. I won't be doing any more in person searching for a long time with gas prices unless it's local FTF through a member here. Hope that helps.

I loved justified. Probably top 5 series back when FX made good stuff without pandering in their later series. Im sure this reboot will be horrid, but: https://ew.com/tv/justified-city-primeval-showrunners-dave-andron-michael-dinner-preview/ Also, if you ever have the chance to razz a buddy or coworker that does something dumb, abrasive or dangerous and have a future washing machine/laundry/pocket bullet after shooting this line always gets a chuckle…

https://www.primaryarms.com/andro-corp-industries-bravo-556-ar15-rifle-16in This usually pops up once a quarter. Reviews seem to be always solid for a budget AR. New members get $20 off, so after tax, background and ffl you're looking at around $450 for a new AR. Will sell it out by end of day.

https://www.egunco.com/product/radical-firearms-semi-automatic-7.62x39mm-ar-15-rifle-16-barrel-15-mission-first-tactical-furniture#product_detail It's radical firearms. It's also a +-$500 7.62 AR after factoring in the free shipping, tax and background/transfer fee. Don't see it too often so posting if someone wants a range toy.

Not the best quality. Local antique show. The octagon barrels looked pretty cool and solid compared to modern.

I'll take it. Peer pressure. Pm sent.

Buy cheap and stack deep. No sales tax, and if someone's close this is a deal that beats any shipped to your door price. Even with PSA and others previously running Oregon/WA and other state high capacity pre-ban deals. Food for thought: post sandy hook and Obama era gun panic these were elevated as much as $50 a mag in the Northeast.