Posts

2,842

Joined

Last visited

Days Won

8

Feedback

100%
About Jamie Jackson

Profile Information
Location
Gender
Interests

Preps, self defense training

Occupation
Miscellaneous
Handgun Carry Permit
Law Enforcement
Military
NRA
Carry Weapon #1
Carry Weapon #2
Jamie Jackson's Achievements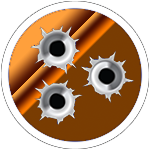 Prolific Contributor (4/5)
Target Sports has been keeping them in stock for several weeks now. Very expensive, I agree. Midway has been getting CCI primers on a pretty regular basis and the price is high there as well. and IIRC Midway limits you to only 1000 per order. But... at least we are seeing them staying around for a bit. Hopefully things will eventually get better. IDK, hope isn't a great plan. Time will tell...

Welcome aboard and Welcome to TN.

Totally agree. As the saying goes... "The Devil is in the details"

If this is addressed to me, no everything is as it should be, except the smaller than standard primer holes I encountered. I routinely handload at least 5000 9mm rounds per year, usually more and as many as 14K a few years back..same setup and of course, well maintained. That's why this press will probably outlast me. As I mentioned upthread, apparently a few on the 9mm Norma cases passed through without a hitch... unfortunately not all. I read the same complaint or issue on Brian Enos and several other forums... once I found it to be as issue for me, I discovered I wasn't alone in this. I just sort my range brass and cull out the 9mm Norma cases. But Hey, it's free, I have no right to complain...I guess

If I'm reading correctly you are referencing ORSA (Oak Ridge)? If so, I am a member at ORSA. I've been a member since 2006. I primarily shoot at Range USA simply because it's so close. But we meet as a small group at least 2 times a month and shoot on the Action Pistol Range at ORSA. There are a lot of hoops to jump through as in attending General orientation class and a specific orientation class for the Action Pistol Range (ACP). AS best I can recall no rifles or shotguns on the ACP and you must use only competition approved targets like USPSA and IDPA targets. But you can work from the holster, set up and run scenario based targeting, can run pistol caliber carbines and .22 rifles (I shoot my RDS 10/22 frequently), and shoot steel as long as no aren't destroying things or missing up stages set for matches. As long as a person is safe and responsible you have a lot of leeway. There are various matches pretty much every weekend on the ACP...so plan your trips accordingly. IDPA-USPSA-Cowboy-Steel-3 Gun etc. There are multiple rifle and pistol ranges as well as a 15 yard indoor range (I S.O. there once a month). Nothing fancy in the Indoor range and much more restrictive than it once was. Lots of cameras Big Brother style ...probably one of the negative aspects you mentioned. It is what it is... I've met a lot of great people at ORSA...a lot of great people at Range USA as well. ORSA has an application at their website. Price has increased, the new application mentions a background check and carry permit...I just skimmed over it. And you need a sponsor which is easy. Windrock is another good place to shoot up in Oliver Springs. I think they have a website and "book-face" thing. Randy Harris and AJ hold training classes there periodically and I understand Windrock has a great Back-up Gun Match. I'm getting too old and gimpy to run and gun anymore but still make frequent use of ORSA and Range USA. Hope you guys find what you are looking for. Jamie

This is probably one of the most challenging times to get into handloading, unfortunately. I've been handloading for more than 35 years and I just slowly accumulated the items I needed starting with a Lee single stage press. I loaded with it around 5 years before purchasing my Dillon 550. I've only just replaced the Lee (with another Lee) this past year... they eventually wear out. Midway and Titan periodically still have sales (and free shipping), so picking up an item here and there spreads the initial investment pain out. Components... well this is no doubt the most difficult time since I started to find components, especially primers. I last purchased primers in 2017. I see and read that folks are periodically finding primers but at significantly higher prices than times past. And they sell out fast... but at least they are periodically available. If stored properly they last a very long time. I used some CCI primers within the past couple of years I purchased in the early '90's for example. A couple of good loading manuals are a good place to get started. I hope we'll see greater availability of all components within the next couple of years, but Lord only knows what the new normal price will be. Good luck on your venture.

It's been crazy. I've got onions, Swiss Chard, beets and spinach coming up. But I'm afraid to plant anything else yet. Want to, just waiting for better weather.

My condolences and Prayers for all. God Bless.

PM sent Offer withdrawn per my 2nd PM. Thank you.

I love mine. I should have picked one up long ago.

Congrats Rob! You done Good! That little light is bright isn't it?

@E4 No More If we're talking raised beds, as I am a suburbanite, that is what I use. The best thing about raised beds (actually 2 things) is/are that weeds are almost a nonentity and beds can be constructed tall enough to make it easy on the back for tending. If we're talking planting a corn field I'll just stay in my lane and leave that to folks like @gregintenn With an unknown future having a productive garden adds a little piece of mind. We're around 14 years using raised beds and we always have plenty to freeze, can and share. Good luck to you Sir.

It's gonna be tough Greg. And unfortunately will just get worse. I don't put in a garden anywhere near the size of yours, but I am looking forward to getting all of beds beds up and running. Fortunately I ordered my seeds last fall and already have the onions and Chard planted. Wishing everyone good luck!

Congrats Rob. I think you'll be pleased with your choice. @maroonandwhite, I could send a lot of money at Inline that I don;t need to. LOL I have a cardboard box to the left of the press and have used the traditional knob. It works for me, so why change? But they have some nice gear.