Posts

824

Joined

Last visited

Days Won

1

Feedback

100%
About Slappy

Profile Information
Location
Gender
Interests

I enjoy anything outdoors, being with friends, and obviously firearms.

Occupation
Miscellaneous
Handgun Carry Permit
Law Enforcement
Military
NRA
Carry Weapon #1
Carry Weapon #2
Slappy's Achievements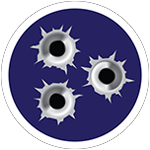 Established Contributor (3/5)
I sent mine off to Boogeyman Customs and was very pleased. Had it cut for a RMR and did additional slide cutting and cerakoting. All quality work. https://www.boogeymancustoms.com

Weight loss in theory is simple as already discussed but if it were easy, we wouldn't have obesity problems. My weight has fluctuated my whole life (because I eat too much and eat too much bad stuff). For some reason, my personality is either all in 100% compliant, or all out 100% disgusting. I cant seem to moderate/maintain. That being said, here are my 2 cents. I've tried everything! South Beach Diet- Lost a bunch of weight Keto Diet- Lost a bunch of weight Plant Based/Vegan Diet- Lost a bunch of weight Whole30 Diet- Lost a bunch of weight Carnivore Diet- Lost a bunch of weight So, while the word of weight loss can be confusing, its really not, they all work. BUT there are still some major differences between them. I feel uniquely qualified to speak on my experience because I've tried diets on the opposite end of the spectrum, and every one in between! Plant Based/Vegan: Lost a bunch of weight, all my lab work improved. This is the most miserable diet. Seriously, EVERYTHING has to be prepped, washed, cut, cooked. And if you are going to have a vegan meal that even tastes REMOTELY good, you have to have tons of different ingredients. Cooking take forever, you are hungry all the time, food is bland. This is horrible, but effective. Keto: This is a scrumptious diet, food is great, but its so easy to start eating dirty Keto instead of clean Keto. Its so easy to order a couple double cheeseburgers at McDonalds and just eat the meat/cheese, instead of making a salad with some steak and avocado in it. You'll lose weight. South Beach: Originally started as a heart healthy diet and the byproduct of getting your heart healthy through food is weight loss. Its in 3 stages, very carb restrictive to break your addiction to carbs, then introducing only complex carbs (ones harder to digest keeping insulin lower) and then a maintenance phase where you have now learned HOW to eat moving forward. Whole30: This isn't a weight loss diet, but nearly everyone who tries it looses weight. Its an elimination diet which removes foods that cause inflammation/irritation in the body. So things like IBS can be fixed once you figure out what's causing your issues. This diet is tasty, and not all that restrictive so fairly easy to maintain. But, if one is a diabetic, this is a bit carb heavy and may not be the best solution. Lastly, Carnivore Diet: Yeah, the literal opposite of a Plant Based/Vegan diet. This is an interesting diet. One highly talked about by Jordan Peterson and his Daughter, Sean Baker MD on YouTube, KenDBerryMD on YouTube, Joe Rogan and many other popular personalities and health advocates. What do you eat on Carnivore? Animals. And High fat animals. The food is phenomenal because animals are delicious. The fat that you eat satiates you like no other diet. There are zero carbs, and combined with the fat, you never have hunger pangs or cravings. Its really unique! Couple notable attributes of doing this....you eat way less because you are hardly ever hungry, zero carbs because carbs make you retain water and hungry, mental clarity (I always thought that was a dumb thing to mention until I experienced it myself, no brain fog), energy, and you never fart and that's not because you are backed up with last week's ribeye. You body just burns everything up. This to me, is the easiest diet to sustain. You only have to worry about cooking your protein, you can cook a lot of it at once and then you have the next few days covered for meals. According to those doctors/personalities listed above, you get all the nutrition you need and don't have to worry a bout cholesterol levels, but I'm not a doctor....so do your own research. Just sharing my experience, and I am currently doing this now cause yet again, I got off the bandwagon...

I'd take #3 We The People!

Thanks guys! Will look into these options!

I'm needing a place to spend the night in the Nashville area in a couple weeks and I don't want to pay for a hotel room. The weather should be great so I thought a quick overnight camp would be good for the soul. Can anyone here recommend a good spot for a short sleep? I'd prefer it to be a state park instead of one of the big KOA operations with lots of RV's. The closer it is to Nashville the better as well, but not a firm requirement. Thanks!

I have a Kamado Joe. I've smoked both a brisket and beef ribs. BY FAR the best was the beef ribs. So don't rule those jokers out! Pork Butt's, burgers, salmon, steaks, wings, all that will be great on your grill. Enjoy!

Them On Clouds would really sweeten the deal tho....just say'n. GLWS

I'm sorry your guns were stolen. It's a sickening feeling. I never thought it would happen to me but it did 2 years ago. I had my 43x stolen. Filed a police report. It was found about 2 months later on a drug dealer. Took a year to actually get it back because they had to use it as evidence in this scumbags court hearing. LUCKILY I had my receipt for it...probably the only firearm I have where I kept the receipt. I even had to have a background check again before I got It back and if the gun had been used in a murder, it would have been destroyed. Anyways, it's possible these get found and returned to you. Best of luck friend.

This was the second time this week we were all supposed to die yet nothing but some rain. Anyone who's 30 or older ever remember school being canceled because of a thunderstorm?!

I put in what I'm willing to lose. Not trying to get rich quick, I'm trying to do what little I can to make a point. Our vote doesn't matter anymore but our money does. HOLDING!

Lucky Brand Jeans. They look good and feel almost like pajamas. Should run about $50. I always get them from Steinmart but I'm sure places like Kohl's or TJ Max and the like may have them too.