Posts

1,316

Joined

Last visited

Days Won

8

Feedback

100%
About MP5_Rizzo

Profile Information
Location
Gender
Interests
Occupation
Miscellaneous
Handgun Carry Permit
Law Enforcement
Military
NRA
Carry Weapon #1
Carry Weapon #2
MP5_Rizzo's Achievements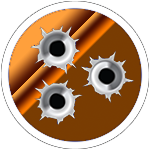 Prolific Contributor (4/5)
Webley tear gas gun, circa 1920's ish.

My first thought was that looks like Gumby with a Tommy gun.

You ONLY have 2? Smart man!

Calcuttas are for the most part a thing of the past in trap. Nashville Gun Club has some big 50's during the week but those are mostly guys just trying to rack up registered targets on the cheap. There is the first big trap event of the year coming up this weekend at NGC, The Windy Open. Here's a link to the ATA club shoot page that has the program details if you want more info. ATA Club Shoots Click on this

About 10 or so years ago I saw examples of these at the Daisy Museum in Rogers, Arkansas. Awesome technology for the time.

The seller in this transaction doesn't appear to be a slacker either. He's moved some guns over the years.

I get your point but using the TWRA On the Go App sure makes it easier then it used to be.

If the pigs are within 50 yards or less then I say yes it can be done. There's a YouTuber, Kristen Joy Weiss, that has done a video shooting without a rear sight. She's not your average plinker, she's highly proficient. I've shot competition Highpower back before optics were and option so I know how iron sights and specifically sight alignment and sight picture work. I've also shot not less then 70 plus thousand trap targets so I have a bit of experience of how not having a rear sight works. If you eliminate the rear sight your eye becomes the rear sight. On a shotgun the sight alignment is done with and adjustable comb/stock. It works exactly like a guns rear sight. Move the comb up and your shot pattern will go up like wise down will lower the shot pattern down and so on with left and right windage. So knowing that there is a big difference in sight picture between rifle/pistol or even archer sights compared to shotguns. The focal point when shooting irons on rifles, pistols is the front sight even if the target may be blurry. The big secret to shooting a shotgun correctly the focal point is the target no matter how blurry or you may not even see the front bead. If the gun is set up correctly and you mount the gun consistently it will shoot where you are looking. NOW THE MOST IMPORTANT AND CRITICAL PART ONCE YOU GET IT SET UP WITHOUT A REAR SIGHT. YOU MUST MOUNT THE GUN EXACTLY THE SAME EACH AND EVERY TIME FOR THIS TO WORK.

As @Chucktshoes pointed out this is not true. In the case of an AR then yes but then you need to read the link from the 3rd post or here it is again. https://www.gunsamerica.com/digest/judge-disconnect-atf-classification-lower-receivers-firearms/ The AR lower receiver does not constitute by legal definition of a firearm is so then technically it is not and should not required to be an FFL controlled item. Then again unless you have an endless supply of $$$ and have a lot of time to spend in court and or imprisonment then play by their rules.

All the above is correct and accurate. Ask or show your BIL that you can go to any website that sells AR parts and or build kits. If you order anything that does not include the lower receiver they will ship it directly to your door. If it contains a lower receiver then they must send to the buyers local FFL to transfer it. Then again the catch maybe that your BIL lives somewhere that the local laws do not allow such items in their city, county and or state or have other restrictions we aren't privy the knowledge of.

Long shot but if you ever decide you don't want this anymore I'm requesting first dibs.

Intro graphics - Cool Cute girl with an accent (reminded me of the FPS guy) - kept me watching Weapon platform - not impressed!