 TN Song Dog
Active Member
Posts

71

Joined

Last visited

Feedback

100%
Miscellaneous
Handgun Carry Permit
Law Enforcement
Military
NRA
TN Song Dog's Achievements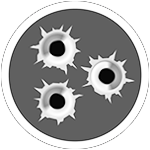 Just Getting Started (2/5)
Look at monetary policy over the past 14 years and which direction stocks went during that period. Money or debt became been cheaper and cheaper with interest rates going down. Monetary policy has shifted the other direction, everything costs more, and corporate profits will continue to shrink as short term debts and operational lines of credit renew at the higher interest rates. It may take a while to find the bottom, and I'm expecting a bumpy ride in a continued downward direction.

Bump for a great guy. If I still lived in the area, I'd come help ya rake it out, seed, and cover with straw.

Agree with Rob about having some Cur in them.

I'll take it - PM incoming

GLWS. These rifles are great, and I regret ever selling mine. It was very light and accurate. This would also make an awesome youth setup with reduced recoil loads.

2

Count me in. Also let us know what line of work you are in, and maybe someone can help find a replacement gig. Happy Thanksgiving

Pick the one load you plan to hunt with and then go sight it in. I would pick the heavier weight bullet. Wouldn't advise ever changing ammo to hunt without re-verivying zero. Can't assume it will be high or low based on bullet weight. Doesnt exactly work like like that. May be either high or low... and may also be right or left. Could be dead on still at 100yd... just cant say. Every rifle behaves differently even with same ammo. Wish there was another way, but just gotta physically shoot each and sight in. Good luck

Careful with the Nikon. They discontinued production of all rifle scopes and cannot offer warranty replacements.

Asking folks with actual NRL22 type experience, what would be your top choices for a base class scope to go on a $500 rifle? Here are two I have been looking at online are: - Vortex Diamondback 6-24 FFP Mil - Athlon Argos Gen2 BTR 6-24x FFP Mil Both msrp around $500, have glass etched reticles, and have appropriate parallax adjustment minimum for 22lr. Very similar features overall, but im not familiar with either. I am also not sure about the design of the Athlon tube and knobs/erectors area on this model. Reminds me of primary arms.? Are there others in this $550 msrp, and under, price range to consider? Thanks for any input.

we planted some sweet corn in a small garden plot recently. My 3yr old loved helping so much that she niw wants to plant corn every sunny day we get. To keep her occupied, I transitioned her over to planting raisins all over the back yard. Going to get interesting if these things germinate.

Any plans to have another class later this year?