 Posts

28

Joined

Last visited

Feedback

100%
About Ruprect2

Miscellaneous
Handgun Carry Permit
Law Enforcement
Military
NRA
Recent Profile Visitors
The recent visitors block is disabled and is not being shown to other users.
Ruprect2's Achievements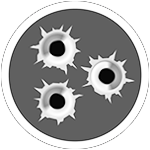 Just Getting Started (2/5)
Found! Thanks for the PMs everyone.

Hello all, Does anyone have a S&W 360PD or 340PD that's just taking up room in their safe that they'd consider parting with? Forgot to add I'm in Wilson Co / Nashville area. Thanks, Jarrad

Well I lied on all accounts and my reading comprehension sucks. My unused/unloved one is 28" mod no rib. Sorry

I might have one. If I recall correctly it's a 30" full choke, but I'll have to make sure I still have it when I get home.

I've actually never been to one at the Lebanon Expo Center. Nice location, just never been to the gun show there.

Sorry, busy week. Yes, at the National Guard Armory on Leeville Pike.

I thoroughly enjoyed the Lebanon show at the armory. Relatively small, but packed. Only bought one gun and would have bought a couple if I had more gun money.

On top of what Dave said it could also keep getting bumped by other trials. Many times they'll set a couple trials for the same day and courtroom and start whichever is ready or higher priority. So many Monday trial dates get pled out the Friday before.

Sorry, I didn't mean I discourage you in general. I was thinking more from the side of going directly into the camps. There is no shortage of homeless and temporary homeless that are working hard to get on their feet, but physical and mental illness, rediculous cost of living here now and lack of resources are always working against them. I'd echo what everyone else has said about hooking up with the Mission, Room at the Inn, ect...

Many of the homeless are better outfitted than REI. I'd go with what others have suggested and hook up with the Mission or Room at the Inn. These folks can always use help in money supplies and volunteers. I'd caution against going into the camps alone or otherwise. The majority of these folks are super nice and good people, but there are others that are downright dangerous. Here is an example of one camp of many around Nashville. This one is behind the the Lowe's at Charlotte Pike and River Rd.

My wife does as well. Better bring your CDs. If you ever plan, or think there is even the slightest possibility of needing to commute to Nashville, don't move anywhere off I24 south east of Nashville. Im off I40 30 miles east from the center of Nashville, where I work, and my commute is 50-60mins. People who commute on I24 laugh at me like I'm a child when I complain about my commute.

I've been a visitor at Strategic Edge and it was a fantastic facility with great people. I'd join if I was closer. Stones River is a nice facility, but a real pain, though very safe DUE TO being a real pain. OK Corral or something outside Murfreesboro? Never been, but heard about it.