Posts

516

Joined

Last visited

Days Won

1

Feedback

0%
Miscellaneous
Handgun Carry Permit
Law Enforcement
Military
NRA
OLDNEWBIE's Achievements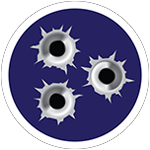 Established Contributor (3/5)
I'm a big name "52 week low" stock buyer/ watcher. Watching Zillow, Disney carefully. Made out pretty good during Covid scare buying fast and mid range restaurant stocks. Won't comment on specific politics but if you're not plugged into political situation and so called news don't get into stock picking. Crisis time is buy time but... Don't gamble more than you're ready to lose.

I went out of my way by alot one time to avoid traveling through that State with my collection. Not worth the risk!

Armorers lawyer did point out all the missteps up till the point where Baldwin fired. That was good. Kept using the phrase "industry standards" as in long used standard rules and procedures for guns on sets. All of these were bypassed according to lawyer.

The Lawyer/team for the armorer put out a reenactment CGI video. I'm glad she has started defending herself but... Not a good Idea with the fake vids. looks fake, looks weird especially now that they impose the people's faces on the characters and they have no expression. Maybe it plays well with younger gamer jurors but I dismiss that right away. A chart or diagram is fine for where everyone stood during the NG. A fake vid is a distraction.

Wow, sometimes those porch pirates can really hit the jackpot!

Not too familiar with prices in the area you're moving to. Others here will be up on it though but the home and acreage could be problematic at that price range I'm thinking. Don't want to stress you out but.... Like I said those rates are creeping up makes a difference on monthly payments/ what you will qualify for. Contingencies like waiting for your home up north to close are hard these days too. People are making offers with no contingencies, no inspections, waived appraisals, cash offers etc. Best of luck! I'm sure it will all fall in to place, Let us know how it goes.

Sorry for your loss and all who have suffered with this. Covid is an evil that didn't have to happen. Except for the majority of Kids it seems, Covid is nothing to take lightly if you have some obvious underlying conditions and catch it. Even if you think your'e pretty healthy unless you've had a whole body screening/ serious physical, then how do you really know how healthy you are? As a Country we are unhealthy, obese and poisoned by much of what we eat and drink, even if you are not a smoker, drug and alcohol abuser and exercise etc., your body is absorbing bad stuff daily. None of us can avoid it all. People have diseases for years before the symptoms get bad enough to get checked out. That's why it's so shocking when a person in the prime of their lives die with this unexpectently. Do they check them after death to see if they had hidden lung damage or something else? If so I'm not reading about it. I'm 58 soon in average good healh, rarely go to the doctor unless I'm injured and have no Idea if I got early diabetes, hepatitis, colon cancer etc., etc.... I'm sure my lungs are not pristine being a welder/fabricator for many years. I even had a gig as an asbestos remover for a few weeks! Avoiding Doctors is a gamble I choose to take for now incuding avoiding vaccines. Even before Covid I was weird like this. As I age I might change my mind on Flu shots as I've caught what I think was flu that two years in a row now. We thought the Vaccines were the answer to this Covid and maybe they are helping but it sure doesn't seem to stop the spread much. They Keep telling us "if he didn't get Vaccinated it would have been much worse", when anyone that's been vaxed gets covid. I don't know how to prove that but except for most kids, I don't try and tell other people not to take them if they believe it helps. I even suggested to my aged Mom to take the vaccine when she asked my opinion. Is it protecting her? I really don't know.

He might be ok if he had a home he sold up there at the inflated prices and had some decent equity. Now interest rates are finally creeping up and it's anybody's guess if that will fuel the frenzied market as people hurry to get a good rate or if that might cool things off as the pool of people that can afford the higher rates/ monthly payments dries up. Crazy time to be a realtor, have some rental homes that have skyrocketed in value or trying to buy a home. My guess is prices will stop rising soon but I don't see things dropping like alot of buyers are waiting for. Of course every area of TN or the Country will be different.

Sweet looking ride, Welcome to TN.

Welcome to TN. Hilham north of Cookeville perhaps? Or Spencer to the South. Whitleyville has some affordable land come up for sale too that would suit you but..... Getting the right property with the right house already on it is damn near impossible. I see lots of good locations for a private range but the home on it is an undesirable dump. Depends how close to groceries, restaurants etc. and your budget of course also.

Glad for you that you are able to leave but as you probably know..... The same issues you had there, are lurking below and more and more above the surface here. I left Oregon 6 years ago because the Californians were moving in big numbers and things were rapidly changing. Now as a realtor here in Cookeville it's shocking how many are moving here from Northern States and even CA. Good luck with your transition, hope it is the change you were looking for.

Catch 22 situation is absolutely spot on! Effective non-lethal needs to be used in anticipation, prior to crazy hurting himself or others. Progressives would argue this is stepping on his rights, humiliating and degrading or even risking physical harm for something the crazy "might do". Like he "might" have a loaded gun down in his pocket where his hand is. Like he might start blasting it at innocent bystanders. Officers are at risk of jail time if optics or outcome isn't to the public's liking. Alternatively you wait and see with guns drawn while trying to reason with a man who nobody else up to that point has successfully reasoned with. Wait and see if he does have a loaded gun in his pocket. If it is just a pipe he draws and points at them well..... Officers risk jail time if optics or outcome isn't to the public's liking. Classic Catch 22.

Not a lot of concern from reporting about innocent bystanders in backed up traffic. If hand in pocket was possible gun then killing him asap was correct. If there was an effective method to (non lethal) take him down before he made a threatening move then it should have been tried but the anti-police would have complained about that too so.... "Firing squad" at the ready justified to prevent crazy man from shooting stray rounds into stopped cars perhaps? What difference does 2 cops vs 10 cops make? These guys are not always marksmen. Would be interesting to get final ratio of hits and misses. Shots after threat was down? Couldn't see but perhaps he was still moving, object still in hand? As for wife or GF....she was afraid of him, he tried to kill her. Suddenly she has the NAACP woman with her in front of cameras? Am I missing something? Is the guy black? If Not then perhaps it's good that finally word gets out that cops don't just shoot minorities. Can't fathom why anyone would be a Cop in this day and age. Hope these guys get fair treatment.

As predicted my vaxxed 13 year old now has Covid and pointing finger at me! Wife feeling she may have it. Other kid had it a few months back and they're vaxxed as well to make recent travel easier so she may escape this time. Never mind the school was briefly closed because too many sick and every other family we know has it. NO, I'm the obvious spreader sitting in a separate room masked up staying away from everything. Be careful out there guys. The accusations are far worse than the symptoms lol.

Sure look me up, it has grown allright and trailer apts. Or any dwelling is a scarce commodity now.