Posts

522

Joined

Last visited

Days Won

1

Feedback

0%
Miscellaneous
Handgun Carry Permit
Law Enforcement
Military
NRA
OLDNEWBIE's Achievements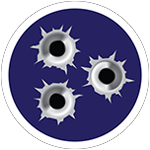 Established Contributor (3/5)
It's like Stockholm Syndrome. Torture us with crippling prices for ages then back off a bit with the pain pretending compassion. The memory of why this is all happening in the first place and how bad it was is erased by the relief felt. Well my memory is strong and I'm not feeling gratitude.

Have a few guns in my "collection", a 1930s single shot 22 my Dad had as a boy for example or a prized to me 1950s pre model 10 revolver etc, etc... Sentimental Guns that sit. Too many. My offspring have no interest. I have to face the fact that they sit and sit and one day (maybe soon) I'll eliminate all but a few practical guns. I could buy a few nice toys or take a nice trip or two with the proceeds before I get too feeble lol. Or.....trade them for other guns??

Unless you take those dollars and gamble them in the stock market on a day like today. Guns are a good hedge in an overall portfolio but planning (hoping) for an eventual end to this idiocracy is prudent as well.

I've been watching the live stream of the lying in state... I am utterly amazed in this day and age the reverence she commands even in death. 5 mile long lines to get in, at least every other mourner bowing down at the coffin. Total rock star × 10 this woman was to the majority of the British Public. King Charles will never get that respect. On a side note... The guard passing out face first from the platform onto the hard stone floor was painful to watch. Right on his face. Broken nose, jaw, neck or brain injury?? Haven't heard anything but it was pretty bad.

It's celebrity worship with some, many women of course the fairytale fantasy. Many more Brits though it's History, Ceremony, connection to Great Britain's long past when "The Sun Never Set" on the British Empire....Patriotism? I have to admit annoyance with most of the Royals in the news today, especially the two who reside in the US and smack talk us, and I have to wonder why they still exist but... QE2 wasn't supposed to be Queen of course. It was thrust upon her as a child when her Uncle the Nazi leaning lovestruck King threw in the towel. At that point Elizabeth's Father became King and she was next up when he died. You have to admire the way she handled the position and her charisma and character seemed genuine. Charles doesn't seem up to filling her shoes and perhaps with his reign the institution will be pressured to become something else, something less.

Love my dystopian films from the 70s. ROLLERBALL is way up on my list.

I'm a big name "52 week low" stock buyer/ watcher. Watching Zillow, Disney carefully. Made out pretty good during Covid scare buying fast and mid range restaurant stocks. Won't comment on specific politics but if you're not plugged into political situation and so called news don't get into stock picking. Crisis time is buy time but... Don't gamble more than you're ready to lose.

I went out of my way by alot one time to avoid traveling through that State with my collection. Not worth the risk!

Armorers lawyer did point out all the missteps up till the point where Baldwin fired. That was good. Kept using the phrase "industry standards" as in long used standard rules and procedures for guns on sets. All of these were bypassed according to lawyer.

The Lawyer/team for the armorer put out a reenactment CGI video. I'm glad she has started defending herself but... Not a good Idea with the fake vids. looks fake, looks weird especially now that they impose the people's faces on the characters and they have no expression. Maybe it plays well with younger gamer jurors but I dismiss that right away. A chart or diagram is fine for where everyone stood during the NG. A fake vid is a distraction.

Wow, sometimes those porch pirates can really hit the jackpot!

Not too familiar with prices in the area you're moving to. Others here will be up on it though but the home and acreage could be problematic at that price range I'm thinking. Don't want to stress you out but.... Like I said those rates are creeping up makes a difference on monthly payments/ what you will qualify for. Contingencies like waiting for your home up north to close are hard these days too. People are making offers with no contingencies, no inspections, waived appraisals, cash offers etc. Best of luck! I'm sure it will all fall in to place, Let us know how it goes.

Sorry for your loss and all who have suffered with this. Covid is an evil that didn't have to happen. Except for the majority of Kids it seems, Covid is nothing to take lightly if you have some obvious underlying conditions and catch it. Even if you think your'e pretty healthy unless you've had a whole body screening/ serious physical, then how do you really know how healthy you are? As a Country we are unhealthy, obese and poisoned by much of what we eat and drink, even if you are not a smoker, drug and alcohol abuser and exercise etc., your body is absorbing bad stuff daily. None of us can avoid it all. People have diseases for years before the symptoms get bad enough to get checked out. That's why it's so shocking when a person in the prime of their lives die with this unexpectently. Do they check them after death to see if they had hidden lung damage or something else? If so I'm not reading about it. I'm 58 soon in average good healh, rarely go to the doctor unless I'm injured and have no Idea if I got early diabetes, hepatitis, colon cancer etc., etc.... I'm sure my lungs are not pristine being a welder/fabricator for many years. I even had a gig as an asbestos remover for a few weeks! Avoiding Doctors is a gamble I choose to take for now incuding avoiding vaccines. Even before Covid I was weird like this. As I age I might change my mind on Flu shots as I've caught what I think was flu that two years in a row now. We thought the Vaccines were the answer to this Covid and maybe they are helping but it sure doesn't seem to stop the spread much. They Keep telling us "if he didn't get Vaccinated it would have been much worse", when anyone that's been vaxed gets covid. I don't know how to prove that but except for most kids, I don't try and tell other people not to take them if they believe it helps. I even suggested to my aged Mom to take the vaccine when she asked my opinion. Is it protecting her? I really don't know.

He might be ok if he had a home he sold up there at the inflated prices and had some decent equity. Now interest rates are finally creeping up and it's anybody's guess if that will fuel the frenzied market as people hurry to get a good rate or if that might cool things off as the pool of people that can afford the higher rates/ monthly payments dries up. Crazy time to be a realtor, have some rental homes that have skyrocketed in value or trying to buy a home. My guess is prices will stop rising soon but I don't see things dropping like alot of buyers are waiting for. Of course every area of TN or the Country will be different.

Sweet looking ride, Welcome to TN.