 aknifemaker
TGO Benefactor
Posts

251

Joined

Last visited

Feedback

100%
About aknifemaker

Profile Information
Location
Gender
Occupation

Retired but still making things
Miscellaneous
Handgun Carry Permit
Law Enforcement
Military
NRA
Recent Profile Visitors
The recent visitors block is disabled and is not being shown to other users.
aknifemaker's Achievements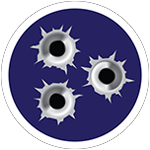 Established Contributor (3/5)
I could do that for you, send me a picture.

Happy Thanksgiving to all

When you can feel that cold air blowing into the house makes you real motivated to stop those leaks

Nothing like doing insulation when its cold out, you seal up every nook and cranny!!

If you would like a knife I can make one for you, these are sold Shoot me a PM

ALG trigger, White Oak Armament sells them, real nice trigger. Can't remember which one I got not a big difference in price.

Our prayers to the family, a terrible situation.

Friends of mine had a Doberman since it was a puppy was 5-6 years old at the time, it went to attack his wife one day. She was able to get into the bathroom and close the door before she got bit, dog tore up outside of door pretty bad. When her husband got home dog was laying on the floor all happy to see him like nothing happened.

That's a cool setup didn't know they made a stand for it worked great. I had one of those bauer saws and welded up my own stand for it. Sold it off when I got a nice old Rockwell. Someone should snap this up!

Have to read up on it some more, maybe just do the form 1 for the pistol. Thanks for the reply's

Guess I'm going to have to SBR my pistol cause its not the same without the brace, thanks ATF. Can any one recommend a lawyer in the Maryville area to help set up a NFA trust? Might as well go for a suppressor too. Its form 1 for the sbr and form 4 for the suppressor? Thanks in advance.

They used to have an aluminum body under that rubber sleeve. We use to mount them on compound bows to shoot coyotes at night, no issues with the lights failing.

That's very true if I were buying one now would probably get the carbine, the Charger without the brace is not the same weapon.

I have the PC charger version, its fun to shoot. It will hit torso sized steel out to 100 yds with boring regularity.

As a refuge from New Yorkistan I am very grateful we now live in Tennessee. I was looking at this law they passed in NYS and it is so vague and broad its hard to tell what is what. A friend of mine passed several years ago and had an AR-15, which had to be registered. NYS law prohibits his wife from having the rifle ( its a felony) !! It now resides in Tennessee.