 aknifemaker
Authorized Vendor
Posts

226

Joined

Last visited

Feedback

100%
About aknifemaker

Profile Information
Location
Gender
Occupation

Retired but still making things
Miscellaneous
Handgun Carry Permit
Law Enforcement
Military
NRA
Recent Profile Visitors
The recent visitors block is disabled and is not being shown to other users.
aknifemaker's Achievements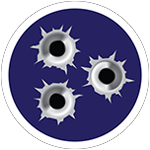 Established Contributor (3/5)
No he's making real aged bourbon

Right now just bourbon and gin

Rode down to Townsend on Sunday for breakfast, ate, rode to Wears Valley then looped back on Foothills. Stopped at new distillery in Townsend, Company Distilling, did a little tasting, talked with the master distiller ( formally master distiller of Jack Daniels) brought a bottle home for further evaluation!! Good Stuff

Its not political or 2A related, but with all this BS going on about guns, food for thought. And maybe why this country is going down a bad road. Just some interesting information and facts on mental health. Pretty sad actually. https://www.wsj.com/articles/the-wests-struggle-for-mental-health-illness-uvalde-shooting-depression-anxiety-religion-meaning-authoritarian-11654034338?st=gztdu6ijctwkqbq&reflink=desktopwebshare_permalink

One more paring knife, I was waiting for the handle material to come so I could finish it. Ready for slicing! Appreciate all the nice comments,thanks. Steel is 1/8" thick 12c27 stainless heat treated and cryo tempered to 59 - 60Rc. Knife is 8 3/8" long with a blade length of 4" , full flat grind on blade. The handles are nicely shaped to fit in the hand comfortably. Red Linen Micarta for the handle.

A couple of paring knives I just finished, getting sent out. Ready to go to work in the kitchen. Steel is 1/8" thick 12c27 stainless heat treated and cryo tempered to 59 - 60Rc. Knives are 8 3/8" long with a blade length of 4" , full flat grind on blade. The handles are nicely shaped to fit in the hand comfortably. Top one has Black Palm scales, bottom one is Rosewood. Thanks for looking.

Welcome to Tennessee. Yeah but the snow will still be melted by noon time.

22 long rifle CB's work good on raccoons, not much louder than an air rifle. They will not cycle a semi auto.

Range toy get a Sig Romeo, $80 on Amazon. Comes with riser, done.

Would depend on the AR's use. I have one set up with an Aimpoint PRO, can be used to cowitness with flip up sights my home defense rifle and another AR set up with a 1 x 4 power scope I used for high power matches.

Carving knife going to a customer. 14" length with a 9 1/4" blade, 1/8 thick 12c27 stainless with a full flat grind and a distal taper. Rosewood handle. Should be very handy in the kitchen.

I just bought a new one about a month ago, timing is everything, aarrrh. Good gun, nice trigger.

Persian Style Fighter sent to new home. Something a little different, customer wanted a small curved blade that would be a good cutter and a pointed pommel. Knife is 5/32 thick D2 steel at 59-61Rc , cutting edge is 3 1/2" long with the handle sized to customers hand, about 8 1/2 total length , scales are black G10 peel coat. If you've never seen a peel coat material its texture is like a fine diamond knurl, very secure grip. Knife has a fairly thin profile. Leather sheath made to fit.

The National Park Rangers are advising hikers in Glacier National Park and other Rocky Mountain parks to be alert for bears and take extra precautions to avoid an encounter. They advise park visitors to wear little bells on their clothes so they make noise when hiking. The bell noise allows bears to hear them coming from a distance and not be startled by a hiker accidentally sneaking up on them. This might cause a bear to charge. Visitors should also carry a pepper spray can just in case a bear is encountered. Spraying the pepper into the air will irritate the bear's sensitive nose and it will run away. It is also a good idea to keep an eye out for fresh bear scat so you have an idea if bears are in the area. People should be able to recognize the difference between black bear and grizzly bear scat. Black bear droppings are smaller and often contain berries, leaves, and possibly bits of fur. Grizzly bear droppings tend to contain small bells and smell of pepper.

I have a Clark custom 10/22 one of my favorite rifles, its a wonderful shooter.