Posts

65

Joined

Last visited

Days Won

2

Feedback

0%
About AKVAT

Profile Information
Location
Gender
Interests

Firearms, Musical Instruments, Technology

Occupation
Miscellaneous
Handgun Carry Permit
Law Enforcement
Military
NRA
Carry Weapon #1
Carry Weapon #2
AKVAT's Achievements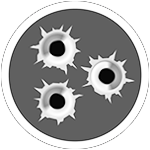 Just Getting Started (2/5)
Welcome from AK Virtual Arms Training LLC in Wears Valley, TN! https://akvat.com

Thursday June 13th 2019 6:00p.m.-8:00p.m. Once a month, AK Virtual Arms Training LLC hosts a Virtual Shoot at a discounted price to the Sevier County Gun Club. In addition to getting some trigger time with scenarios you cannot find anywhere else, we are encouraging people to bring their unwanted holsters for a holster/buy/sell swap. We all have extras, why not see if someone else can use them? Attn: Small businesses that are 2A friendly. The Sevier County Gun Club encourages business membership and does a great job providing marketing opportunities for your small business to 2A friendly customers. Members include restaurants, gun shops, attractions, writers and more. It is more than worth the small fee to join. Stop by Thursday, meet the founders and check out our firearms simulator.

2019 Saturday June 8, 7:30 AM sign in, 9:00 AM shooting starts, rain or shine! Link to more information.

I am waiting to see how much I like the 3-Gun Competition. If I do like it, I may eventually upgrade from my "Baby Mossberg". My BF and I went to the range yesterday with my side-by-side 12 gauge, his Mossberg Maverick 88 12 gauge, and my youth 20 gauge Mossberg 505. We wanted to do comparisons with the guns and ammo we had and I needed to work on my "speed loading" skills, lol. After that comparison, I think I know why I have never really been a shotgun person. the 12 gauges, especially the side-by-side beat me up and made me swear. I was happy to get back to my 20 gauge! I kind-a like it! I think I am going to sell my side-by-side.

I am a woman, 5'4", to put things into perspective. I have decided to try the 3-gun sport for which I need a shotgun. This is the story of my search, and challenge as a smaller person looking for a shotgun in an industry that seems to make all the shotguns for Paul Bunyan (mild exaggeration, but it feels that way from my diminutive vantage point!). I have documented on my Blog what I want, need and what I found. Feedback and questions are welcomed! https://akvat.com/captains-blog/f/shotguns-for-smaller-people

I have a Colt Competition 1911 9mm, with super light springs. Although I do not have failure to feed, I have failure to lock back the slide if the rounds are too light a load. I am a smaller woman, but maybe not as small as your wife. For whatever reason, maybe the 1911 grip is pretty big, I have never had a problem with a grip safety as long as I grabbed and held the gun "like I mean it". Getting a firm grip not only helps to eliminate the grip safety problem, it also helps firm up limp wristing. If a woman has some hand strength, I tell her to "manhandle" it, she is not going to break it and she needs to have a good grip to prevent someone from taking it from her. Some people need encouragement to "hold it like they mean it". Maybe do some dry fire gun handling exercises before going to live fire next time?

Did you only rent the EZ or did you purchase one new? Sounds like both? I just want to point out that sometimes rentals are not cleaned as much as they should be, it could be a factor. New guns typically need a couple of hundred rounds put through them before they are broken in, and can have symptoms like you describe during break in. Lastly, it could be ammo. Last .380 I had (Browning 1911) did not like .380 with flat tips. It could be your wife limp wristing, but I would make sure none of the items I mention above are contributors before you give up on the EZ.

Long story short, a smaller woman (me) just purchased a Mossberg 505 Youth model in 20 gauge so that I can try 3 gun with a shotgun that fits me, to see if I like the sport before I commit to a race gun. I can roll with it "as is", but thought that it would be super nice to have an AR style adjustable stock with hand grip. It looks like there are options for the Mossberg 500, but not the 505, and they are NOT interchangeable without possibly an adapter that I need to research more. Has anyone ever found such a replacement stock for a youth model shotgun in 20 gauge? If so, what did you get and where did you buy it?

Welcome! Yes, ORSA in Oak Ridge does have a SASS group, and there is also one out in Greenville. I think they both have listings on the SASS website. I love my wheel guns too; I have been to several informal meetings of a SASS group out in Greenville, and more recently ORSA had an open house where I tried some good guns and even shot "gunfighter" with .38 specials and .45's for the first time. I have been practicing with (2) American Heritage .22lr's and I have created "gunfighter" (one gun in each hand, two eyes open, for those who do not know) practice scenarios on our military grade firearms training simulator. If you are ever down in the Sevierville/Wears Valley area, stop by the shop. We also do State of TN Carry Permit Classes. --Andrea, AK Virtual Arms Training LLC https://akvat.com

I went to Bud's and SMGA this weekend and shouldered about everything they had under $800 that seemed to fit me. I found one full sized 12 gauge for about $800 that would work, but that is just too much money for a sport I may or may not pursue depending out the outcome of my first attempt. There was a Mossberg 12 gauge that had an adjustable stock and hand grip, I really liked it except it had this non-adjustable cheek rest that was too high for me to get a good sight picture. Ugh. There were no 20 gauge rifles at either location with an adjustable stock. Had there been, I probably would have grabbed it if it was under $500. I ended up buying a 20 gauge youth Mossberg 505, basic gun $300. It should suffice. I am taking it shooting the first time today. I did a quick look to see if I could get an adjustable stock with hand grip for it; they do not many many accessories for the youth models, unfortunately. The Mossberg website had an adapter to fit a Mossberg 500 adjustable stock with hand grip. I have to call them about the adapter, the website description and picture did not match. I think it would be cool to have a lightweight 20 gauge tactical. I did find out Mossberg does make one, but if I ordered on-line, I would not get it in time for the event. So the 505 should do, a big plus is if I could get the tactical grip. The grip and the adapter would add $150 to the price, but I think it would be a real nice fit for a smaller person like me.

I'll show this to my BF. He says he has the tools to do this. Doing a lot of shopping, not really finding something that fits me.

I just looked at youth guns, I am not seeing any in 12 gauge, only 20 and .410. Just spoke to my BF, he said he has the band-saw equipment to cut down the stock. How would you suggest sanding the pad on it to take it down to fit the reduced stock?

I did find a side-by-side youth Coach gun by Stoeger, it was a 20 gauge. Maybe they make a 12, I don't know. The youth was easy for me to handle but I wanted the 12 gauge. I like the gun I have now, it seems I could take down the stock an inch or so and reinstall the pad, I don't have the tools for that right now and the competition is coming up in a couple of weeks. I could take a peek at regular pump action youth shotguns that are 12 gauge 5 round capacity, if they make them. Needs to be inexpensive. Suggestions?

I am a smaller woman, not tiny. I know a lot about handguns and rifles, but not much experience with shotguns. I have competed with Handgun and rifle, not shotgun, until now. I am going to try 3 gun. It is informal and I was told I can use my side by side coach gun. It's new, needs some slicking up. I bought it to try with Cowboy Action. I really don't want to purchase another shotgun for 3 gun when I am not sure if I am going to like it or not. The stock is a little long on my shotgun, and the recoil pad is quite deep. I am wondering if anyone knows of a good, thin pad, maybe gel that I can replace the original pad with so it is not such a stretch for my fingers to reach the double triggers. I just bought a 3 gun vest that has built in recoil pads. Ideas? Experiences?