Posts

8,392

Joined

Last visited

Days Won

155

Feedback

100%
About MacGyver

Profile Information
Location
Gender
Occupation
Miscellaneous
Handgun Carry Permit
Law Enforcement
Military
NRA
Carry Weapon #1
Carry Weapon #2
Social Media
Website URL

https://www.netreaction.com
Recent Profile Visitors
The recent visitors block is disabled and is not being shown to other users.
MacGyver's Achievements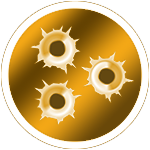 Postus Maximus (5/5)
1
Community Answers
For what it's worth, I know a bunch of the students who were at the Capitol today - because they're my kids' classmates. A couple of things worth noting as an "insurrection" narrative is crafted: 1. This crowd was almost entirely students 2. Everyone you see passed through a metal detector and through security 3. They were loud - and it was tense - but it was in no way violent 4. At one point three students blocked a bathroom - and the state troopers got physical as they cleared a path 5. no students were on the floor at any point 6. At one point a few Democratic freshmen state reps took to the floor with a megaphone. The Democratic leadership was yelling for them to stop - and they'll likely get censured. 7. Whether we agree or not with the message - protest is a fundamental right. It's rarely a solution by itself - but it often makes room to find a solution. Do with that as you will.

I want to remind and encourage everyone to interact with the community in way that adds to the overall community. We can agree and disagree on all manner of things - but do it in good faith.

There are some things I'm going to keep private out of respect - but by all accounts one of the children acted in a truly heroic manner. Lives were almost certainly saved because of it. These children acted like they were trained. Lord bless them and keep them all.

We live in a terribly fallen world. Events like yesterday are worst nightmares realized. When I look at the arc of scripture from Genesis to Revelation - I know that we're closer to the end than we are the beginning. That Jesus broke the curse of the garden - and has put the end game in motion. It cannot come soon enough. I appreciate that we do not mourn without hope. Because it sure feels awfully heavy right now.

13

The manifesto doesn't matter. As reasonable people we're drawn to looking for a reason for something - but sometimes there just isn't one. A mentor told me a long time ago when working a case involving children that, "you're trying to make logical sense of something that can't be understood." The reason it happened was this person was terribly broken. Should it be studied by people who might look for warning signs in other cases? Sure, I guess. Even that probably won't do much good. It's not like any legislature is going to give them the tools to do something about it. This girl did contact a former middle school teammate and tell her she was going to do something terrible and that she was going to die. She received the message at a few minutes before 10:00 The girl made contact with 911 at 10:13. The first call from campus happened at 10:14.

My wife works less than a mile from there. Truly horrific situation. MNPD engaged quickly.

Glad you're okay. That could have been a lot worse.

Grimey's and Phonoluxe are great. Third Man Records doesn't have a lot of vintage but is worth a visit. McKay's and Great Escape have a ton of stuff.

He also was apparently quite involved in several video game series. He's Sylens in the Horizon Zero Dawn franchise - which if you've played that and Forbidden West - it's quite the storyline.

Credit Suisse has been known to have problems for over a year now - but their stock is down 97% and their priced in chances of collapse are currently at 47%. They'd be considered an SIB (systemically important bank) or as you might know it - "too big to fail."

There are some peculiarities to a bank where a lot of equity investors keep bringing in dump trucks of cash and they're not lending a bunch out. Matt Levine (whose newsletter you should probably read) put it really well:

Think about it like this. Let's assume a borrower wants to buy a house with a traditional 30-year fixed mortgage and 20% down. They'd like to keep their payment to $2000/month. A year and a half ago before rates started rising, that couple could have gotten a mortgage at 2.25% and would have been shopping for a $520k house. Today, at 7.09% that same buyer with the same fundamentals is looking for a $330k house to keep their payment at something they can afford. So that couple's budget has been cut to around 63% of what it was before rates started rising. That same kind of math applies in a different way when banks bundle up big packages of mortgage and sell them as mortgage backed securities. They're suddenly holding something that was worth less than it was last year. Importantly for this story they have it on their books and this have to account for losses in value. For the average homeowner, it really doesn't matter so long as you're not planning on moving anytime soon. If you bought a house in late 2021 and then needed to sell it because your job got transferred or whatever - then you might well find yourself underwater.

That's right. Those are totally different animals.

I though I'd post this here just to put a stake in the sand, because this may turn out to be one of the most important charts we'll see this year: What you're basically looking at on this chart is unrealized losses in the hundreds of billions. Mortgage backed securities (remember the other time in recent memory where you heard/learned this term) are trading way lower. The underlying cause is essentially that mortgages closed in 2020 and 2021 are now basically trading at 65 cents on the dollar. It turns out that interest rates go up, too. And, a lot of our venture backed business models simply don't work when money isn't free. There are a few "bloggers" who have been talking about this. A lot of people read their newsletters. You probably saw Thursday that a a few venture capitalists told their portfolio companies to move their money from one of these banks and caused a bank run that wound up collapsing the 18th largest bank in the country - Silicon Valley Bank. Panics are a funny thing - and I think there's a non-zero chance of seeing some much larger collapses this week. Ought to be an awfully interesting week. I hope I'm wrong.

I'm a squash casserole fan - I'll eat about any variant. This is about the best one I've had - it's not runny at all and is really good: https://gardenandgun.com/recipe/squash-casserole/ Its earned its place at our Thanksgiving table.