Posts

8,256

Joined

Last visited

Days Won

154

Feedback

100%
About MacGyver

Profile Information
Location
Gender
Occupation
Miscellaneous
Handgun Carry Permit
Law Enforcement
Military
NRA
Carry Weapon #1
Carry Weapon #2
Social Media
Website URL

https://www.netreaction.com
Recent Profile Visitors
The recent visitors block is disabled and is not being shown to other users.
MacGyver's Achievements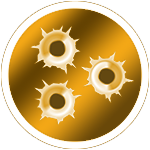 Postus Maximus (5/5)
1
Community Answers
That's likely a battery that's just too low to hold a charge - maybe with a bad cell that's "diluting" the ability of the portable pack to start it. You could pull the battery cables and hook them up directly to the jumper cables. If it starts - easy fix.

Y'all. We've been doing this en masse since 2001. Remember all the anthrax in the days after 9/11? Heck, pieces of this technology have been around since the Unabomber days. Don't screw with postal inspectors. Seriously. They'll find you.

They're a good eating fish - but they take some work to learn to clean. They've got a pronounced blood line. Remove that unless you like a really strong fish taste. I usually just filet them and pick through the y-bones by hand. Sometimes I clean them by scraping the meat from the filets with a spoon and making croquets.

That was my one complaint about my 2016 Tacoma - it liked to hunt for the gear it wanted more than I cared for in the normal Eco mode. I forget what the other mode was called that moved the shift point to a higher RPM, but that seemed I solve it.

One of my clients who is pretty in the know and owns more than a dozen dealerships says that they are preparing for war footing when it comes to the chip shortage (and carryon supply chain issues) through at least the end of 2023. When I last spoke to them, they only had 56 new vehicles across the entirety of their lots. On a different note - we bought my wife a Kia Telluride - because we need a third row that's actually usable by someone who's older than 3. I can't say enough good things about it. She drove a Land Cruiser and a Sequoia and it beat both of them out by a lot. The Land Cruiser cost almost twice as much.

I cannot stress this strongly enough - but for at least the next couple generations - there is no ceiling on the GDP of the internet. Add in the fact that we're still early enough that knowing enough of any scripting language to get "hello world" on the internet coupled with enough SQL knowledge to write a join statement - and you've got as close to a superpower as anyone has ever had. As much as software is eating the world - there is capacity for a lot more. We'll likely reach a point where coding is a reliable blue collar job - kind of the 21st century equivalent of your grandad's generation factory job. It's likely to be the gateway into the middle class for a lot of people. And it's likely to make some of the more industrious of those folks really wealthy. Basic coding skills will make you better at just about any job you have - it makes you think differently - and allows you to solve problems with a different toolset.

I'm curious on the experience of the leaf vac. I've got one pin oak tree that drops its leaves on a small area in my yard. It's not a problem for me to rake them (or just leave them) - but the idea of a leaf vac is appealing. Do you find that it actually works.

I'm sorry to hear this. He's had a tough run of it these last few years. I hope his family and those that loved him find peace.

Mine has it. I've grown to prefer it. I could maybe speculate that I like it because it allows me to have a similar grip amongst the platforms I spend the most time shooting. Whatever the case, it's comfortable and seems like it belongs there

I wish those sliders would fit a current Gen 4Runner.

@TGO Davidis making some changes to the way pictures are stored. Bear with us while we get it squared away.

If you've got something that's 3/4x24 threaded, that's a bargain.