 Posts

252

Joined

Last visited

Days Won

1

Feedback

100%
About Beltfed

Profile Information
Location
Gender
Occupation
Miscellaneous
Handgun Carry Permit
Law Enforcement
Military
NRA
Carry Weapon #1
Carry Weapon #2
Recent Profile Visitors
The recent visitors block is disabled and is not being shown to other users.
Beltfed's Achievements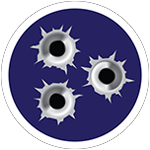 Established Contributor (3/5)
I own a number of Garands and match graded m1a's. The M1A is suppose to be a 1000 yard rifle. Never tried that distance as no range around Knoxville has a 1000 yard range that I know of. If you want to shoot that distance then look at the 27 caliper or 6.5mm. They will outshoot the M1A. If your looking for match bullets For the M1A, I have an ammo can full of military 168 grain match bullets. I can sell you a few hundred at a good price if your in Knoxvillle.

I'm still loading surplus powder, bought 150#, purchased in the 1990's. I load it to spec factory ammo using the Schuster device. What type of powder…who knows. For .30-06 it takes around 46 grains to match factory loads.

In part of a transaction from the daughter of her deceased father, I acquired a wall of ammo in cans. Included was several full cans of 7.62x39 plus many rounds on stripper clips. Also is an ak-s under folder plus mags. Looks like ammo is $0.42 a round on here. PM me if interested. FTF. Thaks

Jackalope. The secret to a spring is does it it run even in the hottest months. If so, it's ground water. If not it's surface water. You live in an area with a lot of limestone and dolomite (low grade limestone). Depending on where you are in that area, sandstone can be a problem. You may be drinking water that went into the grounds thousands of years ago. Due to the high mineral content, you may develop stones. If you wish, I would recommend a filter system for your drinking water to remove the calcite. Bob

If you are going to collect rainwater or well water for storage it will contain no chemicals that would reduce the growth of mold and such. Even 'processed' water will only last a short time. If I were doing it, I've have a filter system upon extraction then boil water for say ten minutes (research this) before drinking. If you are extracting true ground water and not surface water, you should be good in the short term. The earth is a great filter. I was a geophysical well logging engineer for 21 years but you will be the judge.

I also own a S&W model 28. Great pistol and very accurate. Single action is crisp and double action is smooth. Somewhat rare as you don't see many come up for sale.

I also don't care for Glocks, but own a #22. I guess everybody has to have a least one. I also don't hunt, my wife refuses to cook any dragged out of the woods. I think the most responsible way to hunt is shot placement so the animal goes down quickly, yeah I know your killing it. Hunting with a pistol makes the above hit or wound. Might think about buying a rifle. My 2 cents worth.

I prefer a full size M16 Vietnam era 5.56. That's where they all evolved from. As a defensive weapon inside a structure, I personally would not use a rifle caliper as I might not know who is on the other side of that wall. It has happened more than once.

As an afterthought, you might check out two places. Wind rock shooting range in Oliver Springs and Volunteer range in the halls area. Good luck.

Don't know about your request about matches. But welcome to Knoxville.

Powder manufacturers do not build a powder to a specific cartridge. The broader the range the more powder they sell. Many powders are available to 10mm as seen above. Do your research and testing, you will find a powder that you like.

Great shotguns. Owned one for years and sold years ago. Now just have the M1 super entry shotgun left. It's not leaving till I do.

For those loading for precision in small batches, they might bite on that price. Others like me who bulk reload, we will wait for the primer, bullet price to drop as we always have plenty on the shelf.

Sorry for the idea of interchangeable of large pistol and rifle. As I stockpiled primers years ago, I never have had to worry about it.