 Posts

284

Joined

Last visited

Days Won

1

Feedback

100%
About Beltfed

Profile Information
Location
Gender
Occupation
Miscellaneous
Handgun Carry Permit
Law Enforcement
Military
NRA
Carry Weapon #1
Carry Weapon #2
Recent Profile Visitors
The recent visitors block is disabled and is not being shown to other users.
Beltfed's Achievements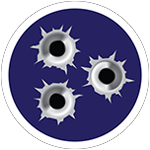 Established Contributor (3/5)
For the guys who remember the good old days. I have a Pacific scale, you remember those don't you? Does anyone remember the size of the damper pot? I think I can use ATF for the oil. Thanks.

Century arms receiver??? I have the same model L1A1, but the receiver is a Hess. Very few guys like either one. They shoot great though. Someone should make an offer on this. I've had a number of semi autos in 7.62mm including the HK91. I disliked its bong-bong so much I converted it to a HK51 "Fire Dragon".

To get back to you POA. Subsonic vs high velocity, I think gravity would have something to do with it.

Is the receiver metric or inch pattern? Who manufactured the receiver?

If you go for a plywood top I'd get a 4'x8' 1/2 inch and have Lowe's or Home Depot cut in half. You'll have ~1" top. I made mine from a large packing crate. Made it in the late 60's. Still going strong.

Have you checked the drawing numbers to verify to the correctness of the Springfield parts sans trigger group? I can't quite see the cartouche, what is it? Is there a 'P' on the butt somewhere? Thanks.

I have a box of 50each of .32 S&W Long to pass on to anyone who shoots it. Winchester. West Knoxville pickup.

Question: Can the ejection port be changed from right to left like the AUG?

What do you think the trigger pull is on the .380? Bob

Thanks Leroy. I can look for coated .355 coated. Mr. Jackson posted one such site above.

I have a bunch of the coated lead bullets in 9mm which I have never used. Question is: do they lead the barrel? Both my .380's have cut rifling not that button rifling that I don't care for.

Berry's are plated as I understand it. Loaded up around thirty of two different powders, middle of the road pressure wise, to test. I am using flat base data. Just don't want to destroy a pistol. No bulge with .356. Will soon be moving on to a Beretta pico in .380. They suggest a stout load for it as the recoil spring is the strongest I've seen in one of the small pistols. Thanks, Bob

I am getting into loading .380's on both my Dillon's and Rock Chuckers. Find the lighter bullets, 85 to 90 grains, with a .355 diameter are impossible to find. I purchased 500ea. 100 grain .356" that are RNHB (round nose hollow base). They came from Midsouth. Anyone shot these as I find no data for the hollow base in 100 grain. Does loading data for 100 grain flat base apply? Thanks, Bob

I also have a M1A built up by the Alabama marksmanship unit. All GI parts except the receiver, barrel, and stock. Why built yours?