Posts

292

Joined

Last visited

Days Won

2

Feedback

100%
About OldIronFan

Profile Information
Location
Gender
Occupation
Miscellaneous
Handgun Carry Permit
Law Enforcement
Military
NRA
Carry Weapon #1
Carry Weapon #2
Recent Profile Visitors
The recent visitors block is disabled and is not being shown to other users.
OldIronFan's Achievements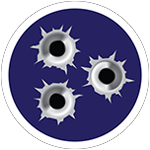 Established Contributor (3/5)
"Farmington Police Chief Steve Hebbe said the gunman fired three weapons, including an AR-style rifle." So nothing definitive that I have seen other than 3 different weapons and and "AR-Style" rifle which could be anything from a .22LR rimfire to a 12 gauge shotgun.

Switch that mayo out for avocado on the BLT (BLAT) and it is a game changer. Potato Salad is now done with sour cream, ranch seasoning mix, bacon, and some green onion. I can no longer abide traditional mayo based tater salads. Don't eat canned tuna so Chicken salad is the only spot left for mayo in my life. I think the last jar in the house lasted 6+ months and it has not been replaced yet. In short for Mayo.

We might not like to think of it this way but a uniformed SRO being the first target could be considered a good thing. a) it takes time away from the shooter being able to find innocent children or teachers as their target. b) a trained SRO/LEO stands a much better chance of slowing or even stopping a shooter than a student or teacher. They might not always stop them but there is more of an opportunity to do so if the shooter is seeking the SRO out. c) any delay the SRO may be able to create gives that much more time for additional LEO to arrive on scene and react. d) I would hazard a guess that many SRO's would gladly risk their life as the first target if it meant fewer or better yet no innocent lives were lost that day.

Yep, been on that site and this one for many years. I think we even crossed paths on the old East Tennessee Riders page that was pretty popular in the early 2000's. I still have an East Tennessee Riders Ironbutt sticker on my VFR from 2007 or 2008 I think.

I was referring to what is now Southern BBQ, i.e. pulled pork, ribs, and brisket. Low and slow with a big 'ol smoke ring. Obviously cooking whole or partial animals over open flame and wood goes back a lot farther than US southern BBQ. There really is nothing new in the world. People just keep "rediscovering" things and bringing them back into the spotlight or favor. I am also not saying that a white guy from new jersey opening a taco stand is somehow bad. The appropriation is only an issue when companies or individuals do it with the attitude, marketing, and belief that they are somehow original or it was their amazing development. Same goes for companies buying up a small business and then marketing it as "original" while franchising it all over the country.

They are a pain to clean but pretty tasty. Not something I would seek out and not something I grew up with but I did have a coworker that loved them. He introduced me to them when he brought some into work. After that he seemed to find one about once ever year or so on the way into work so he would clean it up behind the shop and fry it up for everyone at at lunch.

SRO's are not new by any stretch of the imagination. My public suburban high school had one 40+ years ago. He was a county sheriff deputy assigned to the school. Of course we were a fairly large school and were not without our problems but other area schools in neighboring suburbs had them as well. He was first on scene when a female student stabbed a male student with a steak knife in science class. She accused him of sexually assaulting her the weekend prior. He was first on scene when a small race riot broke out in the courtyard. We did have a heavy mix of urban kids bussed in from the south and some country folk bussed in from the north, it did not always go well. Race was a frequent issue in that school. He even responded to a student killed off campus. The student was beaten to death and left on the rail tracks by a couple other students over an argument that apparently started on campus. He also meet personally with any parent of a student who had died. We lost several to car accidents and a couple to suicide the years I was there. He was a part of the community as much as a part of the school. The rest of the time he kept a close eye on the comings and goings of the visitors and students around campus. He monitored our senior pranks and had to crack down a bit when they spilled out into the parking lots and pubic road that split the grounds. He did not directly handle discipline but he was treated and acted as a part of the staff. I never felt like it was any sort of prison or police state. I never felt like he was out of place or unnecessary. I just tried to avoid him, especially when I had a little weed on me or was trying to ditch the rest of the afternoons classes after lunch.

Liking another culture is Cultural Appreciation, not the same thing. Cultural Appropriation is taking an aspect of another culture, repackaging or dressing it up, pawning it off as some new great idea or new thing, and then profiting from it. Happens all the time. Some of it is blatant and some of it is subtle. Some of it has even become so mainstream we do not even consider it as originating from another culture. BBQ is an example of the later. BBQ's roots are in Southern Black populations, slaves and former slaves. Cheap tough cuts of meat often discarded by the more affluent. Most everyone loves and appreciates it. White, black, and brown pit masters are celebrated as long as their skills warrant it. Now it is mostly a regional debate of style or ingredient choices. Pork vs. Beef, vinegar vs. sweet sauce, pulled vs. chopped, State favorites, dry vs. wet, St. Louis ribs vs. Memphis style ribs, Texas vs. everyone else, and everyone vs. the abomination that is Carolina mustard sauce.

Sykik, https://sykik.com/collections/wireless-tire-pressure-monitor/products/inner-tire-pressure-monitor It was recommended by someone on another page. I will try to remember to report back once I get them installed and checked out.

Cultural appropriation and gentirfication. Hot Chicken places have been around for many decades in Nashville. They were hole in the wall places in mostly black neighborhoods frequented by primarily black folks and the few "in the know" white locals. Then hipsters and developers took East Nashville back, shot the property values through the roof, found out how good that food was, and decided they needed to make a buck off of it. There are several places better than Princes but it is the "original" and still the primary gold standard. Started going to places like Bolton's in East Nashville in the late 90's or early 2000's when my Nashville native wife brought me here. Her parents grew up in East Nashville and her Mom was one of those "in the know" local white folks.

I went with an internal sensor model more similar to OEM units. I have heard mixed reviews of the tire cap sensor style systems so I spent the extra for internals. I had to have the tires off soon anyway so installing the sensors at that point is easy. Any warning would have been nice.

Yes it was. In the dark with nothing to sit on or lean against. I wanted to stay well off the shoulder/road so I wandered down to the tree line but did not want to get into the undergrowth or weeds too much to avoid getting attacked by chiggers, ants, ticks, or some other pest in there. Fortunately the ditch area was wide and apparently recently mowed. I eventually took a hard bag off the bike and sat on that for a bit but it was not that comfortable on the incline of the ditch.

It was a Metzeler Tourance that was put on last year. I did not get the date code off of it unfortunately. I checked pressures at 5 am before leaving the house. I run 38/42 normally and they were 36/41 when I checked. The tire had 6k~7k miles on it. Should have had 2k~3k left before I replaced it before my big trip next month. This occurred at just over 600 miles and 12 hours of riding for the day. It was about 120 miles from my last fuel stop. It was in the low 40's when I left the house, crept up into the low 70's and was dropping back into the 60's at this point. I suspect that I picked something up in the last few hundred miles of the day and it was getting low. That area is straight and flat. I had the throttle lock/cruise set for miles at a time without adjustment so i did not notice any ill handling or odd tracking before the failure occurred. It probably built up some heat and just let go at a weak spot. Several people have reported that Metzelers are known for delaminating like that. In fact the guys at the shop that replaced it said it was what they called "The Metzeler Shred" so apparently it happens often enough that it has a nickname. It was not the only time I heard that nickname as I have told this story to some other riding folks. The Rim was not damaged that I could see. Lots of rubber debris to clean up. It did take out part of the rear fender (Plastic) so I will have to trim or replace that. I ordered new tires and a TPMS setup with two sensors to mount when I put those new tires on. If I had gotten a temperature warning or slow leak warning earlier I might have avoided it all. I do carry a small pump, tire plug kit, rubber cement, and basic tire tools when I travel so I may have been able to address a screw or nail and gotten to some sort of services before failure. This was on a 2005 BMW R1200GS. Did have the bags and trunk on it but they were mostly empty as it was just a day ride. I had some raingear, tool kit, tire kit, and an extra fleece jacket in the luggage so I was not overloaded and riding solo.

Had my first real blow out on a bike Easter Sunday. I have had flats before but never a true blow out that happened without warning. I was on Hwy 78 outside of Tupelo MS on the edge of the Holly Springs National Forest. Not the middle of no where but close enough. The road surface was good but not great, it had a bit of a ripple to it. I felt a shudder and rolled off the throttle. This induced a bit of headshake so I rolled back on the throttle to see if it would smooth out. It did smooth out for just a few seconds and I briefly thought it must have been undulations in the road surface. That thought vanished when the back of the bike began to buck vertically and shake fairly aggressively. I was in the left lane a touch over 70 mph and had recently passed two vehicles. I took a panic look over my right shoulder eased on the brakes and started to head for the shoulder. Once below 40 or 50 mph the bike began to violently wag its tail horizontally. Trying to scrub speed aggressively but smoothly I aimed for the white line so if I did go down it was not down into the ditch. Once I saw that ditch was not deep there were no obstructions I went to the edge of the shoulder for the last few MPH under braking. At this point the bike was crab walking but swinging left to right as the now flat tire moved around on the rim. With both feet out to catch the bike I managed to stop it ungracefully but upright on the shoulder. The tire was completely shredded and off the bead. It had taken out a lower chunk of the GS's rear fender or mud guard. There was rubber residue over most of the rear of the bike. I collected my thoughts (i.e. checked my shorts) and pulled the phone out to begin to asses my location and distance to the nearest exit or services. My tire kit and pump were not going to get me out of this one. I logged a ticket with my Roadside Assistance app thankful for a decent cell signal and waited for their call. which came moments later. I confirmed my location and status with them and they dispatched the call to a Tupelo wrecker service. I received a text confirmation at 6:14pm with the towing providers contact info and an eta of 7:29 pm. A bit more than an hour but perfectly acceptable. As I waited I checked in with my wife, found a shop in Tupelo that would be open the following morning, booked a room at the local Hilton Garden, and got a call into my elderly parents to check in on them. A bit after 7pm I got a call from the wrecker to confirm my location and drop a pin to assist in him locating me. It was at the end of this call I got the news I did not want to hear, another 2 hours before he could get to me. He was over an hour east of Tupelo and I was 30 to 40 minutes west of it. He was the only wrecker in their fleet with the gear to haul a motorcycle safely. Further complicating it was I was on the east bound side 8 miles past the last exit so he had to pass me headed west to turn around and get to me on the other side of the divided highway, another 15 minutes added. The wrecker finally showed at 9:20 pm a full 3 hours after I spoke with roadside assistance and 2 hours after the original ETA. The operator was professional and loaded the bike safely but slowly. It was 10:45 pm before we were at the local shop and unloading the bike. He dropped me at my hotel a bit over a mile down the road and was getting checked in just after 11pm, 5 hours after the tire failure. Carnage pics below. Many thanks to the folks at Fuel Cycles in Tupelo, MS. They were at the shop early Monday morning and actually had a tire in stock. They had it mounted and back on the bike by about 9:10 am which is impressive since they normally don't open until 9am. It took me longer to take the bags off the bike and reload everything than it did for them to change the tire. I was on the road before 10am headed North and East. I took a leisurely pace toward Nashville since I had to take the day off anyway. Picked up part of the Natchez Trace and some other county roads for the 250~300 miles home. Got home just after lunch and decompressed for a few hours before mowing the lawn. TPMS is on order along with a new front and a matching new rear to replace the 140/70-17 that the shop had with the correct 150/70-17.

The hybrid striped bass has horizontal stripes similar to the striped bass, except the lines for a hybrid striped bass are always broken, whereas those for the striped bass are always solid. The hybrid striped bass's body is stockier than that of a pure striped bass, Its back is dark, almost black. Its sides are silvery, with seven or eight faint and broken-looking lateral stripes, and its belly is white. Most of the ones I have seen pulled out of Priest are Hybrids. Not many pure striper left around here.