Posts

239

Joined

Last visited

Days Won

1

Feedback

100%
About OldIronFan

Profile Information
Location
Gender
Occupation

Supplier Quality Engineer
Miscellaneous
Handgun Carry Permit
Law Enforcement
Military
NRA
Carry Weapon #1
Carry Weapon #2
Recent Profile Visitors
The recent visitors block is disabled and is not being shown to other users.
OldIronFan's Achievements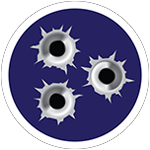 Established Contributor (3/5)
Hello and welcome, Darrell is correct. Nashville is heavy in health care and health insurance with several major players being headquartered and having a large corporate presence here. My wife works in Healthcare IT and has worked for several of them. The greater Nashville area is pretty much awash in hospitals, specialists, and large specialty practices. Get out side of the metro area and things get more difficult. There is a real problem with hospitals, clinics, and rehab centers being closed down in rural counties, often leaving behind huge gaps in available care for residents to navigate. I will add that Tennessee is not necessarily a milder climate we just shift our extremes the other way. We may not get the cold and snow you do but our summers (sometimes our springs and falls also) can be brutally hot with ridiculously high humidity. If you can tolerate 90+ degrees with 80%+ humidity better than you can snow and cold then it might be for you.

Antioch is going the same way as all Nashville neighborhoods, gentrification and development. They are spending millions in Antioch right now. Very steadily pushing property values up and those so called "undesirable" elements out. I am in no rush to move to the area, mostly because it is Davidson County, but I worked, ate, and shopped in Antioch regularly up until about two years ago. Never once had an issue and saw some of the early signs of the reclamation and redevelopment of the area.

A polymer 80 Glock clone takes me about 15 to 20 minutes. The first one I did I took my time so it probably took closer to an hour. I work in the firearms industry as an engineer, I was a machinist for many years, and I play around as an amateur gunsmith on the side. I built dozens of AR platform weapons from billet, 20% forgings, 80% lowers, and stripped lowers before I did a polymer 80 build. The P80 stuff is dead simple and can be done with hand tools in a matter of minutes. Fret cutters or end cutters similar to the ones linked below really make the job easier. A rotary tool makes things easy as well. https://www.amazon.com/KNIPEX-68-01-160-Cutters/dp/B005EXO6TO/ref=asc_df_B005EXO6TO/?tag=hyprod-20&linkCode=df0&hvadid=312003160272&hvpos=&hvnetw=g&hvrand=16580136110054556434&hvpone=&hvptwo=&hvqmt=&hvdev=c&hvdvcmdl=&hvlocint=&hvlocphy=9013095&hvtargid=pla-454741761013&psc=1

Many times I drove straight into Mexico without a single LEO, agent, or official glancing my way much less stopping anyone to check documentation or cargo. There were not even any gates or stops, just rolled right on through. There was far more scrutiny when arriving by air. Getting back into the US is a different story. Even learning the tricks, times of day, and best locations it was usually a 45 minute to 2 hour ordeal with a ridiculous line on the bridges. Add in that at least 30% of the time our vehicles were pulled to the side and searched and it is pretty clear who is somewhat serious about border security. I could have driven a truck full of weapons, ammo, and explosives into Mexico at anytime as long as I came back with an empty vehicle. Man I do miss the tacos though...

Slightly unusual I know but if anyone still has one of the TOZ 35 Single Shot 22LR Free Pistols kicking around unloved in your safe please let me know. I am interested in picking one up. Hoping to find one locally before I go through the risk and hassle of finding one out of state and doing the transfer. I am in Middle TN but would make a bit of a drive toward the east or west side to get one, especially if it is a nice day and I can ride the motorcycle. Would really prefer the full kit but if you have the pistol only or pistol with some parts and no box we can talk.

Your internals and major G3 components are compatible. Things like grip plugs, flared mag well inserts and grip overlay textures are not compatible. There are P80 specific versions of those available from some sellers. There is some slightly difference geometry in the grip. Most holsters are fine or at least have more than enough adjustment in the retention adjustment screw (kydex type) to accommodate the P80 frames. I did one of the SC (26) P80 frames some time back and there was one spring that was not compatible with the off the shelf 19/17 kits but that was likely due to the subtle differences between 26 and 17/19 internals not P80 vs OEM Glock.

In general exposed rim cartridges don't feed or load all that well in box style magazines. Traditional cartridges' and shotgun shells from the period of transition from percussion fired weapons (powder, patch, ball) were typically straight wall and with an exposed rim. These feed just fine from a tube magazine and a lift mechanism or could be easily extracted/ejected from a break action. As higher power "modern" cartridges came into play things shifted. Now there was a concern that the modern jacketed and point tip bullets were not safe in a tube magazine however with their traditionally rebated rims they would load and feed in a box style magazine. The spring loaded box magazine lends itself to bolt action as the bolt will compress the magazine spring when closed and then strip that next round from the magazine when cycled. You can do this with a pump action but there would need to be a rotational aspect designed into the action, such as a cam, to rotate the bolt and lock the lugs into the barrel/extension since you do not have the manual rotation of the as you would in a bolt action.

Yep, The tear in my right knee started aggravating my left knee, my right hip, and my lower back. I have never had back issues like so many friends and family members so I was concerned. After fixing the knee and getting everything strong again it all went away. Years later and no lower back pain, no knee pain, and no hip issues. I was surprised at how much hip strength and flexibility affected knee function. I did not really think of them as all that related or connected until I started focusing on my hips in physical therapy to strengthen the upper leg and knee. The big trigger for me to finally break down and have the surgery was when my knee would just buckle at unexpected times. All those other muscles that are compensating for your injured knee can just basically give up for a moment. It really liked to do it when I was going up stairs. I dropped my motorcycle once when I put my right foot down and the knee buckled. Parked the bike, started physical therapy, then scheduled the surgery right after that.

Tore my meniscus and fractured the head of my tibia running more than 10 years ago. I had to wait for the fracture to heal up before I could contemplate the meniscus repair. Once I had waited the knee felt ok'ish enough that I put off surgery. It continually got worse though and it began to limit me in my daily activities. I still tried to avoid surgery with about 8 weeks of physical therapy. Of course that did not help since meniscus do not repair themselves so I finally had the surgery. It was instantaneously better. Very little pain after surgery. I had it done on a Wednesday and was in physical therapy again that Friday. I was on crutches for 7 days but they were slowly getting me back bearing some weight through that week. By the following Wednesday I was off crutches, walking 1+ miles a day, and hitting physical therapy 3 times a week. I could have gone back to running inside of a month if I had wanted to. My take away points; Do as much physical therapy (strengthen and stretch the knee supporting muscle structure including your hip) as you can before the surgery. I firmly believe it greatly reduces recovery time and complications. Do as much physical therapy after surgery as you can. Same reasons as above. Do not wait to have the surgery any longer than you have to. My biggest complications were lots, and lots, and lots of scar tissue that had to be removed from previously unaddressed injury. I was also compensating for the weakened knee causing misalignment and increased strain on other supporting muscle and structure. I should have done it as soon as my fracture healed. I went to Vanderbilt Bone and Joint in Franklin. Surgery took a few hours and was outpatient. I was home in my own bed that afternoon. The surgeon that did my repair is no longer there at Vanderbilt but I still have good things to say about them in general. I have been back to a different doctor for a hand injury and they are very thorough and efficient.

I was all set to upgrade this year after holding off last year until things settled down. It appears I will keep holding off until 2023 or 2024. I have a low 2006 F150 with only 80k miles on it. It was not the truck I really wanted though as it is 2wd and the extended (supercab) not supercrew cab so no rear seat. I wanted the true 4 door, rear seat, and 4wd but I got this one so cheap I could not pass it up. It has served me well for a few years but I always thought it would be a temporary place holder. Now I am thinking of spending a bit more on some preventive maintenance, detailing, and some new tires to keep it going for another few years. I have a car that gets decent mileage and will haul 4 people comfortably, 6 in a pinch, so I wanted to get rid of it and the F150 so I could replace two with one nice truck to cover all my needs but I refuse to pay $50k+ for a used truck and $60k+ for a new one. I have been seeing $40k+ for trucks with over 100k miles, just insane.

Quit my six figure job that had me working 50+ hours a week with 75%+ travel. I was on the road 38 to 42 weeks of the year. Great corporate gig with good pay, great benefits, solid company with no signs of potential failure at the next economic down turn. It was still worth it for me to take a pay cut and a role with a smaller company that had less than stellar benefits. The pay has worked out fine since I have seen more in bonuses and perks than I did before. The benefits have not been an issue since my stress, blood pressure, and general health is much better these last couple years. There was certainly some risk involved in the change but my family is better off as a whole because of it. On the other side of that is my wife still works less hours in a week, works from home 100% of the time, and she makes twice as much as I do. She is certainly smart, experienced and hard working so she did not get the role just handed to her but I still look back and wonder how I managed to decide to get into engineering and manufacturing when I could be doing software development from my home office right now.

Military designation will be 6.8x51 Sig has a commercial version that is .277 Fury

That entrepreneurial initiative is exactly what drove the creation of the 80% market. There has been multiple fairly large and profitable business ventures based almost exclusively on 80% receivers. Back when I started machining AR lowers from raw forgings (what came to be called 20% receivers) there were no readily available 80% receivers and certainly no easy jigs that would tooling kits that would let you finish the work with a common wood working trim router. Then you get into the Polymer 80 craze. No one fronted the money for the tooling to produce those if they did not expect a significant profit on the back end. The 80% market exploded and it was made "easy" for the common handy person to complete one. The entrepreneurs created the reality that the ATF is fighting back against now. The same thing is happening with Form 1 suppressor kits. There was a legal avenue to produce and register your own suppressor. Entrepreneurs saw a completely legal window of opportunity to create products that while incomplete/non functioning could be completed by the end user easily. It is really no surprise that a percentage (debatable how large) did not care about the legalities of ATF form 1 submissions and purchased their products with zero intention of every following those laws. It is also no surprise that some people see and 80% receiver and related parts kits as a way to produce firearms for profit or for illegal markets regardless of the laws.