 molov
Lifetime Benefactor
Posts

41

Joined

Last visited

Days Won

1

Feedback

100%
About molov

Miscellaneous
Handgun Carry Permit
Law Enforcement
Military
NRA
Carry Weapon #1
Recent Profile Visitors
The recent visitors block is disabled and is not being shown to other users.
molov's Achievements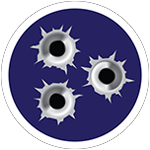 Established Contributor (3/5)
Flexin' on the poors! Wait, I'm a poor This is a sweet piece that I would totally pick up if I had the cash! GLWS on this beast!

lol, you need to get that PSA email filtered out before they get you again!

I like how overbuilt the 805 feels but absolutely agree it is really heavy. That weight sure does make the recoil disappear.

This shotgun is awesome man, you won't be upset picking this up.

Mag tube is flush with the barrel. Looks to be extended to me and would be 7+1. I have the LTT 1301 and it hold 7+1 Edit: I can ghost load an additional shell on mine to make it 9 but I rarely load it this way.

I can attest to the CZ Bren series of rifles. I have an 805 and love it. I want a Bren 2 eventually as well but yeah $$$.

Update us when you take it out. I have only heard great things about this one. What mags did they send you? Are they actual CZ mags or something else? I guess I'm just curious about the quality.

PSA AKV This is on my wish list and the damn PSA emails keep tempting me too!

Wow, this is an awesome piece! GLWS!

I've handled a few and they just didn't feel right to me. Not necessarily cheap but middle of the row. I have a Saiga, Zastava, and some other AK type platforms that are much higher quality but they are also a bit more expensive. Had a friend have QC issues that caused him to send it back a couple of times and then he got rid of it due to the hassle. I hang out in other forums and have seen posts on various AK forums about reliability/QC issues. Lastly, US made AK's don't hold their value as much. All that said, that is just my particular opinion on PSA AKs in rifle calibers. The price is more than reasonable and I've heard plenty of happy people with their PSA AK. I have been considering an AKV after handling one. That product feels a lot better to me and I've heard nothing but good things about that particular build.

Oh man, What I would give for a sig 553. I agree it shares some qualities other than the $3k+ price tag. Looks a lot like that Tinck Arms Perun too but half the price. I would love to hear from someone who gets their hands on one of the JAKLs. I'm not the biggest fan of PSA AK type products for all the typical reasons but I'd be willing to give this 'hybrid' setup a shot.

If you are using the SIRT pistol for the laser academy then you should be good to go. The Laser Academy just uses a bore sight laser that gets tripped by the firing pin. It has some rubber o-rings that keep it seated so you can rack it. I bought a 3rd party AR laser cart off amazon and it works just fine. The downside is all the racking for sure but the plus side is practicing with your actual carry pistol.

If you come to Nashville then I'll take your Rem 597. With @JamesZ28 that's two guns down for a trip to Nashville.

Hey Y'all, I've had the Mantis X dry fire training system for a little over a month and it has been a pretty interesting device. Works for both dry and live fire and it gives pointers on your trigger pulls, grip, etc. I got the extra version that works for ARs, Shotguns, and Bow's (no clue how it works for bows yet). I've been enjoying their product so much that I have ordered the Laser Training Academy. It is my ultimate dream to own land and have my own backyard shooting range so I can practice daily. Until then, this has been a great way for me to keep my trigger finger fresh, work on draws, and improve my overall pistol shooting while in the burbs. Highly recommend. I'll let y'all know how the laser academy goes as well.