 Ropin4gold
TGO Benefactor
Posts

696

Joined

Last visited

Days Won

2

Feedback

100%
About Ropin4gold

Recent Profile Visitors
The recent visitors block is disabled and is not being shown to other users.
Ropin4gold's Achievements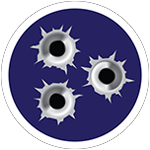 Established Contributor (3/5)
Weekend bump and price reduced to $799

Back up. Will be in Memphis tomorrow for the West TN crowd.

I have for sale a nice N-prefix Smith and Wesson 28-2 for sale or trade. Has the 4" barrel and hogue wood grips. It's also pinned and recessed. Some honest wear is depicted in the photos but it locks up like a bank vault. Target hammer. Will also include a box of .357 to get you started if purchased for asking price. $799 FTF around Columbia to a TN resident over 21 legally eligible to posses firearms. HCP preferred. Trades + or - cash as needed: Bone stock 9mm Glocks at reasonable prices. Glock 19 gen5 slide with Trijicon RMR cutout Some Marlin lever guns Beretta O/U with 28" or longer barrel Swarovski EL 10x42 binos Some thermal scopes BHP or nice Colt Commander

I have for sale or trade a LNIB Convergent Hunting Solutions Bullet HP Predator/Hog calling system. It works through an ap on your phone and is a game changer, this one is fresh back from convergent today as a brand new warranty replacement. I took it out of the box, paired it with my phone to make sure it worked and boxed it back up. That picture below is of me and a #276 boar I called in and gave the business to. I like the system but am going a different direction in the future. $300 Cash FTF around Columbia. We can talk about shipping and electronic payment via PM if you are not close . I also get to Memphis and Knoxville some. Trades/Partial Trades +or- cash as needed: Swarovski EL 10x42 Binos Leupold MK4 Spotting Scope AR-10 16" upper for DPMS Thermal Scopes/NVGs Marlin lever guns. S&W .357 and .41 mags with 5" or shorter barrels, maybe a model 69 in 44mag. Barnes 120grn Tac-TX .300 Blackout Milwaukee M18 Fuel Sawzall or Tire Inflator Links to the product: https://convergenthunting.com/product/convergent-hunting-bullet-hp/ https://www.amazon.com/sspa/click?ie=UTF8&spc=MTo0ODUxOTc5Mjk0NDQ3NjU0OjE2NjE3MzE5OTE6c3BfcGhvbmVfc2VhcmNoX2F0ZjoyMDAwNTE1OTQ1Njc2NDE6OjA6Og&sp_csd=d2lkZ2V0TmFtZT1zcF9waG9uZV9zZWFyY2hfYXRm&url=%2FConvergent-Hunting-Bullet-Bluetooth-Calling%2Fdp%2FB00YPQQ3L0%2Fref%3Dmp_s_a_1_2_sspa%3Fcrid%3D2TZ0NITQHI0AG%26keywords%3Dconvergent%2Bbullet%2Bhp%26qid%3D1661731991%26sprefix%3Dconvergent%2B%2Caps%2C150%26sr%3D8-2-spons%26psc%3D1

I've got two left. Buy them both for $600. Or $350 each.

Price reduced to $375 FTF around Columbia.

Price reduced to $400 per case. Will be in Knoxville tomorrow and Memphis Friday.

Back up. Have a couple cases left.

I'll be coming through Memphis this weekend if any of you West TN folks are interested.